'Creativity' helped me in battling drive from P17 to P11 says Gasly, as Tsunoda faces opposite fate in Monaco
Pierre Gasly said he had to take some risks in the rain as he fought from 17th on the grid to 11th in the Monaco Grand Prix – whereas AlphaTauri team mate Yuki Tsunoda fell from 11th to 17th on Sunday...
Gasly opted to pit at the end of the first lap with the Safety Car still out, one of three drivers to make the call to switch from the full wets to the intermediate rubber. That put the Frenchman at the back of the pack, from where he pulled off some stunning passes.
READ MORE: 'We need to see how we move forward from here' – Steiner unhappy over Schumacher's Monaco crash
"I had to come up with some creativity," said Gasly, "because you know when you start 17th, ahead of the race we sort of said: 'what can we do?' The options weere quite limited and when I saw the rain, I must say I had a massive smile on my face because I knew things will be… it will bring some opportunities.
"So I tried to come up with different lines, and find some space where there is no space, but it was at least very exciting inside the car."
The 26-year-old's run towards the top ended at P12, though he was promoted to P11 as Esteban Ocon took a five-second penalty for contact with Lewis Hamilton.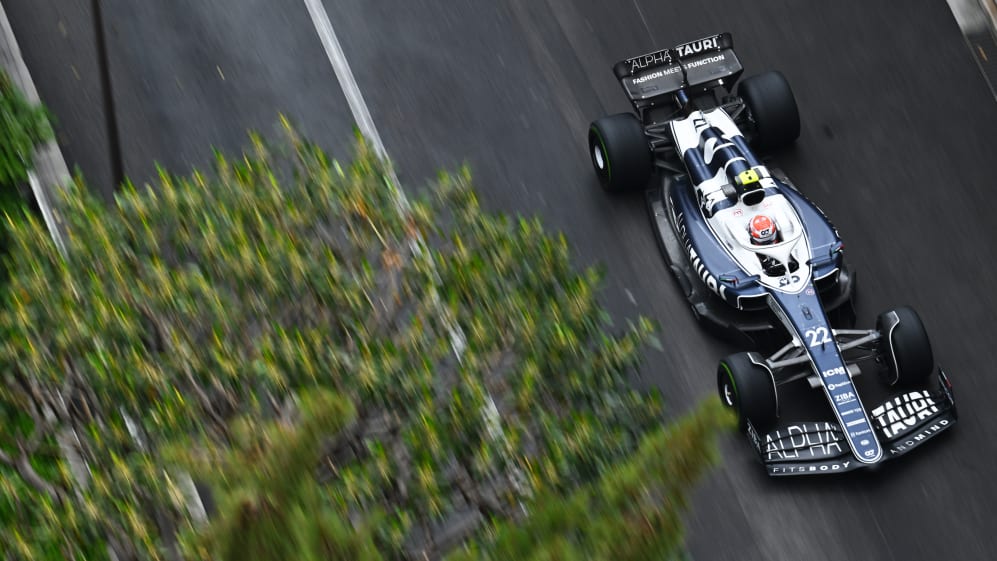 Team mate Tsunoda, oddly enough, faced the opposite fate in Monaco. The Japanese racer struggled and fell towards the back of the pack, ending up last of the finishers in P17 after a brace of late mistakes – a result that left him a bit confused.
"I don't know what's happened there but suddenly I was P16, P17 [before the red flag], from P10, P11, whatever." said Tsunoda. "It's a shame. I don't know what happened there…
READ MORE: Zhou recounts stunning Monaco save in avoidance of Tsunoda crash
"I need to go away and look at what happened there. The pace of the car was OK in the race, we gambled a bit on the medium tyre for the restart and unfortunately that strategy didn't pay off today."
The result leaves AlphaTauri seventh in the standings heading to Azerbaijan – where last year Gasly finished on the podium and Tsunoda took P7 in an eventful contest.