Feature
LONG READ: The constant evolution behind Hamilton's greatness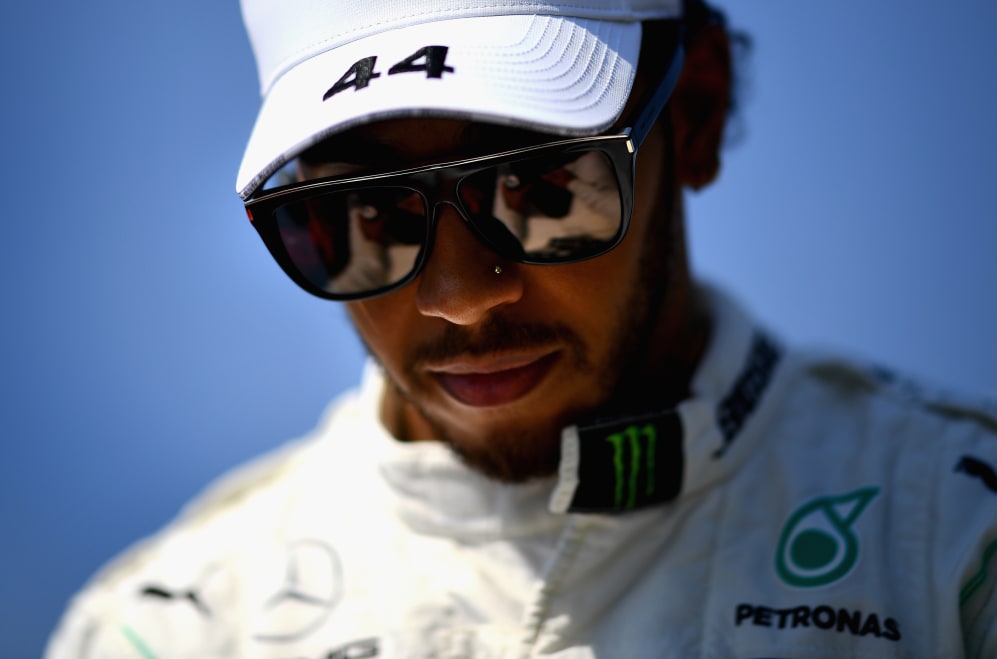 Lewis Hamilton continues to bestride F1 even as others of his generation have begun to fade away and the thrusting new chargers emerge hoping to challenge his domination of the sport. Each of his six world titles has had slightly different textures, varying in their challenges and traits.
That of 2019 made more visible the sheer graft beneath the dazzling sequence of victories and wasn't perhaps as overwhelming as the season before. His tally of just five pole positions – two fewer than Ferrari's Charles Leclerc – is a small indicator of that. But 11 victories (nine more than Leclerc) tells its own story.
READ MORE: Our writers review the best moments, shocks and stories of 2019
At the core of every one of those six titles is a remarkable inherent ability, the basic feel and balance that makes a driver fast or slow, combined with a vast competitive desire. That much can be taken as read. But the way he has developed that core skill and adapted it to the varying demands over his career plays a big part in those record-breaking career stats.
Hamilton's raw speed is no greater now than when it first caused such a sensation in his 2007 rookie season. He arrived already with a remarkable ability to find the limits of a car right from the off. He's super-hard on the brakes (where the downforce generated by an F1 car means there is a lot of lap time to be had) but has a fantastic ability to match how quickly the downforce is bleeding off with his modulation of the pedal pressure so that there's no wasted grip but no locked wheels either. This is arguably the trickiest skill of all to perfect in a high-downforce car and is where the magic few hundredths of a second of difference usually lie.
Moving into the entry phase of a corner he is totally at ease with a level of rear instability that most others would find intolerable. Generally an F1 car wants to understeer in slow corners (i.e. refuse to turn in) and oversteer in higher speed bends (i.e. get 'tail-happy') and getting the car stable through the fast corners will impose a level of understeer in the slow ones. The more at ease a driver is with a slight oversteer balance into fast bends, the more total grip the car will have over the lap, as it will be less compromised in the slow corners. This is another core asset of Hamilton's skill set.
He's happy to commit, not knowing for certain how it will play out, but totally confident that it will
Former McLaren and Mercedes tech man Paddy Lowe talked of Hamilton's first serious F1 test at McLaren and said no-one there could quite get their heads around how he was unfazed by a level of rear instability that the telemetry showed was serious. "He didn't even mention it until we quizzed him on it," recalled Lowe. "Then just said, 'Oh yeah it's busy, but I'm just driving round it.' These were levels of instability that would have had our regular drivers of the time [Kimi Raikkonen and Juan Pablo Montoya] bitching like hell."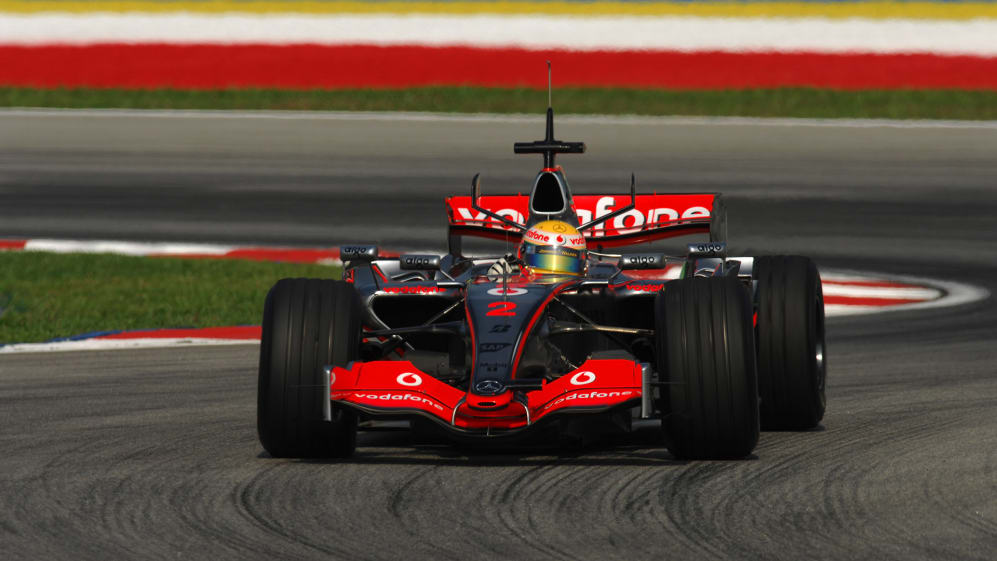 This level of car control and his own confidence in that ability allows him to be super-adaptable and dynamic to changing conditions. Having sat next to him first lap out on a patchily wet Silverstone in a Mercedes SLR, I've seen how he's happy to commit, not knowing for certain how it will play out, but totally confident that it will, that he has the core skills for the answer to make itself apparent almost unconsciously.
But these days, that's usually seen only at the ragged edge, the last Q3 laps after having worked all weekend at honing the set-up. By his own admission he used to not be great at that, and still feels like a set-up can get away from him through the weekend, but he's become so much better in the last two to three years at avoiding that – and that's come purely from application, study.
READ MORE: Alex Albon - Seizing his second chance
"The intricacies of these tyres and brake temperatures, tyre temperatures, tyre pressures – all these things – it's fascinating," he says. "Each year I'm getting more and more involved. My understanding of vehicle dynamics is growing year on year the more time I spend with the engineers… These guys are so smart; their intelligence level is on another stratosphere compared to mine.
"However, they can't compute what I can do in the car; we're just tuned differently. Trying to understand them sitting at the table and speaking to them about what they can take from me is really the key."
It would be so easy for him not to have done that, because what he had was more than good enough to be at the top of the tree. But still, he's pushing for more. Had it not been for control tyres that, compared to tyre war rubber, bring less lap time reward for being able to push harder than the next guy, he may not have needed to have developed these supplementary skills. But these are what he's had for his whole F1 career so he's developed himself around them.
Go back a couple of decades and one of Michael Schumacher's core skills was in developing the tyres (and car) around how he naturally wanted to drive, maximising the skill set where his advantage lay. Hamilton hasn't had the opportunity to do that. He's worked around that imposed limitation – and into the bargain he is probably the absolute best at nursing the tyres to stints longer than his pace would suggest is possible. It was this that bought him victory at Monaco, 2016, when he was able to get straight from wets to slicks.
What you see trackside isn't often the raw him anymore. It's a refined, reined-in version. But he's still freewheeling
So what you see trackside isn't often the raw him anymore. It's a refined, reined-in version. But he's still freewheeling, in a way that, Bottas or – before him – Rosberg could not be. They'd work away at what they needed to do and fine-hone. Now Hamilton's doing that more than he used to but he will still let the car have a say in what it wants to do. He's more capable than them of going to meet it half-way and so he can be dynamic in his responses to the demands of a situation – like when the wind came up at Paul Ricard in qualifying this year and his advantage over Bottas was amplified.
But much of the advantage of the learning he'd done in 2017-18, even before, was taken away from him in '19 as his long-time number two engineer Riccardo Musconi was promoted to chief engineer – on the car of team mate Bottas. This came as a blow to Hamilton. Many of the little tweaks they'd developed together were now transferred to Bottas, ramping up the in-team challenge – and it's no coincidence that it took Hamilton the first seven races to re-establish his pace advantage over 'Bottas 2.0'. Until then he was scratching wins over him through guile, racecraft and opportunism – and sometimes not.
READ MORE: Hamilton and Verstappen weigh in on possible Alonso return
The other challenge was how to race with the Ferraris and Max Verstappen. By his own admission he chooses not to compete on Max's 'wildcat' terms and just gives him room when they get close. He hopes to either be out of his reach or, if not, to possibly tempt him into rash moves like that of China 2018 when Hamilton left a tempting gap around the outside of a fast corner which led to Verstappen losing the race. We saw Hamilton's circumspection at Monza this year too, as he chose to drive partly off track to avoid a collision with Leclerc. Had he not still been chasing the title, he said, "I'd have stayed where I was and we'd have crashed."
The balancing point between his innate core skills and the learned technical skills is sometimes on display when he questions team guidance on strategy or pace
The balancing point between his innate core skills and the learned technical skills is sometimes on display when he questions team guidance on strategy or pace. He knows when he has pace or tyre life in hand better than the engineers can in live time. Only rarely does he act upon the difference. But there was one race this year where he felt it so clearly, he acted upon it – not only that, but based his whole pre-race strategy on acting upon it: Silverstone.
There, he ran Bottas ragged in the first stint, forcing Valtteri to use up his rubber while being careful not to overs-stress his own, just further ensuring that Bottas would remain on the pre-arranged two-stop while allowing him to do what he felt certain would be a faster one-stop. That was a rare glimpse of the brim-full stock of tools that Hamilton 2019-vintage had at his disposal.
He's one of the fastest drivers ever to race in F1. But he's actually more than just that.