DRIVER MARKET: Kubica has 'clear view' of 2020 options, F1 or otherwise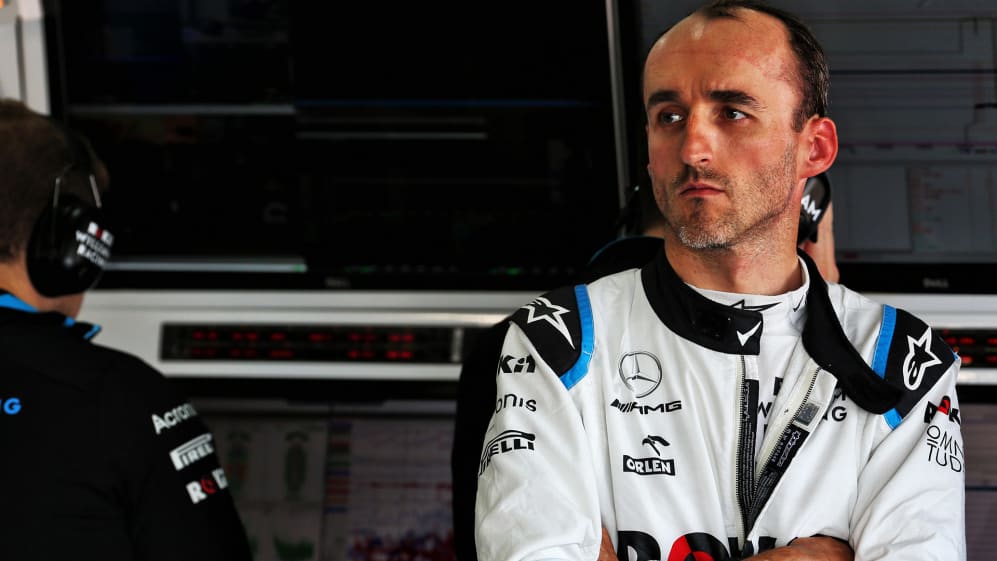 Conscious that things can change in the blink of an eye in Formula 1, Robert Kubica is keeping his options open if Williams choose not to retain his services for 2020.
After a flurry of driver market activity, including a driver swap at Red Bull and Toro Rosso, contract extensions for Valtteri Bottas and Sergio Perez and Esteban Ocon's return to F1, questions began to arise about Kubica's future in Belgium and Italy.
He's out-scored team mate George Russell with Williams' only point this season, but rookie Russell has out-qualified Kubica in all 14 races so far, and out-raced him 12-2.
F1 INBOX: We answer your questions on Vettel, Renault, Russell and more
As a result, the Pole is pragmatic concerning his choices for next season and beyond, with seats theoretically still open at Haas, Alfa Romeo, Toro Rosso and Red Bull – but he may look to other championships.
"I think I have, let's say, a clear view on what is possible, what is not possible, and what I would like to do," commented the former Grand Prix winner.
"Sooner or later there will be some decisions and probably once the decision will be in place there will be a follow-up on what I might do next year or what I will not be doing next year.
I never feel like I have done enough – for sure always you can do a better job and this is always my thinking
"For sure, Formula 1 is something I would love to race, but if it will not be the case then I have good opportunities somewhere else," he added. "When the time will arrive, we will have to make the decision and see what is possible."
Asked whether he felt he had done enough to stay at Williams, with Russell impressing in his debut season, Kubica replied: "I never feel like I have done enough – for sure always you can do a better job and this is always my thinking. I think I will say, I would be lying if I said 'yes' but this has always been my approach."
READ MORE: Williams extend Mercedes power unit partnership to 2025
Next up, Williams will be sparring after sundown in Singapore, hoping to add to that single point after a surprisingly strong showing at Monza, where they finished ahead of an Alfa Romeo and a Haas.