Feature
POWER RANKINGS: Which driver is edging closer to the top spot after Monza?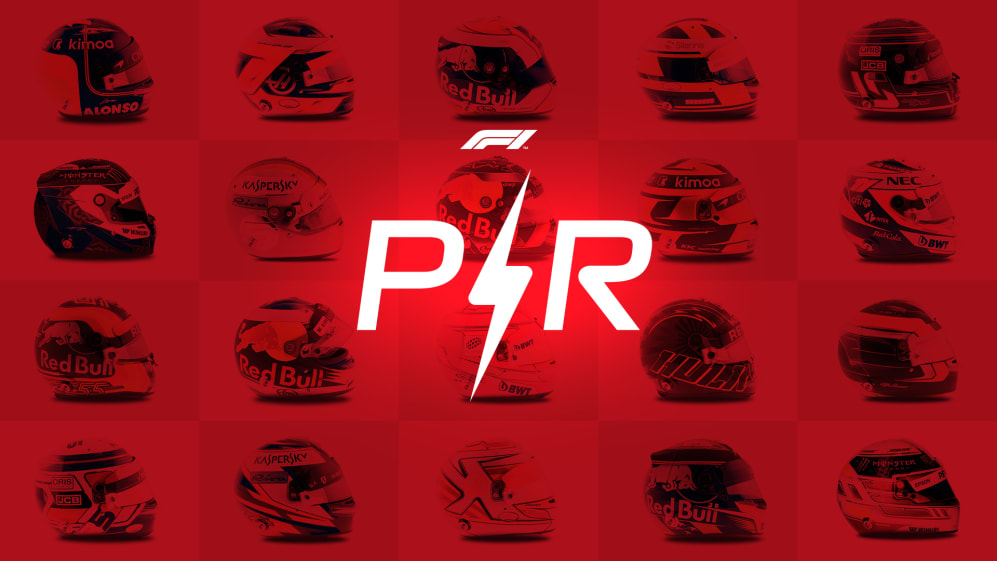 A scintillating contest at Monza saw Charles Leclerc win for Ferrari after resisting a thrilling chase-down by the pair of Mercedes drivers. But which drivers impressed our panel of judges the most over the Italian Grand Prix weekend? The scores are in…
HOW IT WORKS
Our five-judge panel assesses each driver after every Grand Prix and scores them out of 10 according to their performance across the weekend – taking machinery out of the equation

Our experts' scores are then combined to produce a race score. As the season progresses, these race scores are then averaged to produce a ranking which reflects driver performance

Max Verstappen left Monza a relieved man, having now put two of the races that Red Bull like the least on the calendar behind him. Considering he raced from P19 to P8 in Italy despite first lap contact that required a front wing change and forced him into a two-stopper, it was pretty much the best result the Dutchman could have hoped for. But two races of not being able to put in some classic Verstappen performances mean that his grip on the top spot is slipping slightly…

Another weekend where, like in Spa, Hamilton pushed to the maximum but ultimately came up short. He was relentless in his pursuit of Leclerc during the race, and showed his racer's spirit by withstanding some fairly wild defending from the Monegasque, before eventually falling away with fading rubber. But with his Power Rankings average slowly creeping up – he gains 0.1 points this week, as Verstappen loses the same amount – is Hamilton making a bee-line for the top of the rankings in the next few races?

Two DNFs in a row now for Carlos Sainz – but at least this one came after a slightly more convincing performance from the Spaniard than in Belgium, with Sainz making it through to Q3 (albeit not without controversy) before working his way into a strong sixth place when the wheels fell off his race… and his McLaren. Stays third in the Power Rankings – but his position is looking slightly shaky, given the recent surge of…

Leclerc's display in Italy was pure drama, featuring searing pace, a hacked off team mate and some (let's call them) robust defence tactics. But the end result was that Italy's wait for another Ferrari win at Monza was ended, while Leclerc's pair of 49s from his brace of F1 victories in Belgium and Italy sees him jump to fourth in the Power Rankings.

As one of the drivers who knew they were set for a back-of-the-grid start, Norris taking 10th was a decent result for the McLaren driver, who was even sporting enough to help tow his team mate into Q3. Nonetheless, in the face of Leclerc's recent surge in form, it's not too surprising to see Norris lose a little ground, as he slips back to fifth spot.

It was another race for Red Bull new boy Albon where he hardly disgraced himself, coming home sixth after starting eighth – albeit with a pair of Renaults ahead of him. Will be interesting to see how he performs at Singapore, a track set to be much better suited to Red Bull than either Spa or Monza – but either way, the Thai driver holds onto P6, having now been a top-10er in the Power Rankings since the Bahrain Grand Prix, a better record than Leclerc, no less.

It would have been interesting to see Valtteri Bottas get close enough to Leclerc to really duel for the win in the final stages of the Italian Grand Prix. Notwithstanding, it will probably have done Bottas' ego a bit of good to finish ahead of Hamilton for the first time since Austria, having set some blazing pace during the mid-part of the Grand Prix to catch up with the leading pair and then taken his team mate for second. It's enough for him to hold seventh in the rankings, although his average score from the last four races stands at a not-particularly-impressive 32.8.

Daniil Kvyat was gutted to retire from the Italian Grand Prix, given that he was holding his own in eighth and matching the pace of the Red Bull of former team mate Albon in front of him. Our judges saw the quality though in the Russian's performance, though, handing Kvyat a 42 for his efforts, enough to push him up to a joint-seventh with Bottas.

A cracking little race from George Russell, who was once again making a back-of-the-field car look very much like a lower-midfield car. And if you think that's damning with faint praise, bear in mind that Russell bravely withstood the efforts of one S. Vettel for a number of laps, declaring himself surprised by his Williams FW42's speed. 14th place was his reward, while he rises back up past Kimi Raikkonen in the Power Rankings to claim P9.

An oddly off-key weekend from Mr Raikkonen, which saw not one but two crashes for the Finn at the Parabolica, the second coming after he'd done all the hard work and hauled himself into Q3. Alfa sticking the wrong tyres on his car at the start of the race, resulting in a 10-second stop and go penalty, pretty much summed up his weekend, as he sunk back to 10th in the rankings – albeit a pretty comfortable 10th.
Dropping out and on the bubble
With his average now showing at 36.5, Sergio Perez pops back into the 'on the bubble' spot of 11th, the Mexican having matched Lewis Hamilton's two-race Power Rankings average of 44 for his points-scoring efforts in Spa and Monza. That sees him demote Sebastian Vettel to 12th, Vettel receiving a dismal 22 points from our judges for his Monza performance after a nightmare weekend.
Daniel Ricciardo sits 13th, meanwhile, having received his second-best score of the year – a 45 – after finishing fourth in Monza.