Feature
F1 INBOX: We answer your questions on Vettel, Renault, Russell and more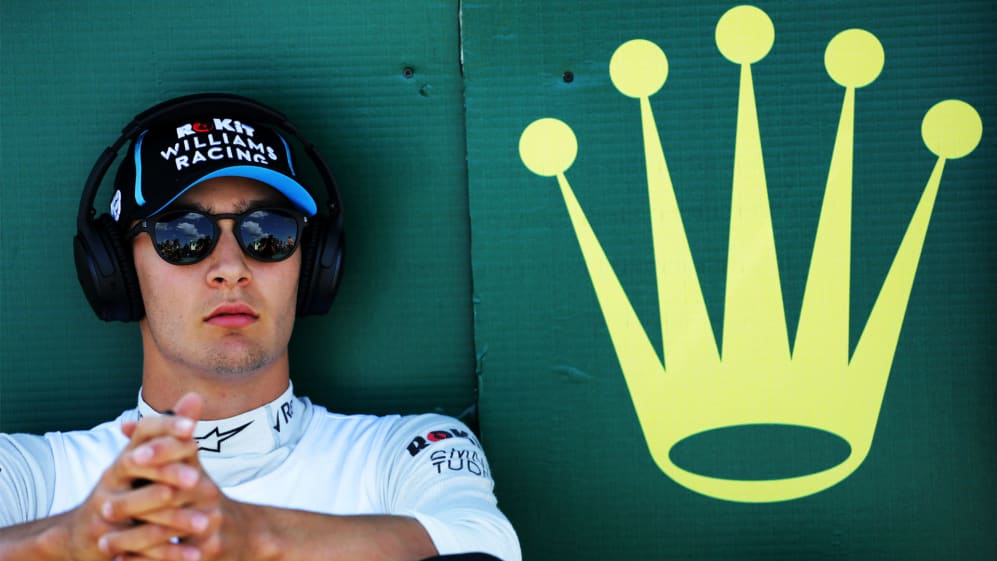 A fantastic 2019 edition of the Italian Grand Prix threw up plenty of talking points. So, hot on the heels of Charles Leclerc's landmark win at Monza, we asked you to submit your burning questions to us – then had them answered by paddock insiders Mark Hughes, Will Buxton and Lawrence Barretto.
Punching above their weight
Oops! Error retrieving Twitter post
WILL BUXTON SAYS…
That's never an easy question to answer, given the relative disparity between the cars at their disposal and their ever-changing suitability to the circuits they tackle. But I don't think anyone could overlook how mightily impressive Carlos Sainz has been this year.
When one considers he was essentially dropped by two teams last season and walked into a McLaren enterprise only just beginning to drag itself out of a period of disarray, he has risen to the challenge magnificently, proving himself to be both an able, determined and inspirational team leader, mentor to his younger team mate and the workhorse of the operation, consistently bringing home points. He is excelling in every conceivable area.
READ MORE: Go behind the scenes with Carlos Sainz as he talks cycling, birthdays and that qualifying queue in Monza
Vettel's future
Oops! Error retrieving Twitter post
LAWRENCE BARRETTO SAYS…
Hi Ryan. There's no doubt Sebastian Vettel has been on a bad run of form of late, nine mistakes in the last 27 races. But he's still a four-time world champion with plenty of experience and remains, on his day, one of the best on the grid. So I think it's unlikely they will part ways at the end of the season, a year before his contract ends, not least because there aren't many – if any – alternatives. Will he still be there in 2021, though? Well that's another thing altogether…
READ MORE: This is why Red Bull could hold the key to the 2020 driver market
Renault for fourth place?
Oops! Error retrieving Twitter post
MARK HUGHES SAYS…
Hi. No, I fear Renault will not be as strong as we move away from low-drag tracks like Monza. That said, the latest spec of engine is a big improvement, but two things counter against a continuation of that Monza form:
Power is worth less lap time at the remaining circuits.
The McLaren also has the benefit of the upgraded Renault motor
The McLaren seems to be intrinsically a higher downforce/higher drag car than the Renault and on the more conventional downforce-rewarding tracks I'd expect it – and maybe the improving Alfa too – to stymie Renault's ambition in taking fourth in the constructors'.
READ MORE: Renault performance at power-rewarding Monza 'a real statement', says Ricciardo
Rules made to be broken?
Oops! Error retrieving Twitter post
WILL BUXTON SAYS…
No I don't. Not one bit. Frankly, I think we need to get past this weird notion that drivers are somehow constantly seeking to break the regulations or that they would go out of their way to clash with a rival. We also have to move beyond the (sometimes deliberate) misunderstanding that the black and white flag is legalising what once was illegal. Because it isn't. The showing of the flag is entirely at the discretion of the race director. The decision to investigate an incident and the issuing of penalties is the role of the stewards. There is therefore nothing to say that the stewards won't choose to investigate and potentially penalise a driver for the very same manoeuvre that the race director deemed worthy of issuing the flag.
READ MORE: FIA explain use of F1's 'yellow card' for Leclerc at Monza
A blatant enough infringement of the letter of the law will still result in a penalty at the first time of asking. But where the limits have been skirted, or where an infringement has taken place that is deemed worthy of note but not of punishment, a warning will be delivered that the driver is being watched like a hawk and that to transgress again will almost certainly lead to punishment. It isn't open season. It isn't a carte blanche. It's just permitting what teams, drivers and crucially, fans, have been calling after for years: to let racers race.
Recognising Russell
Oops! Error retrieving Twitter post
LAWRENCE BARRETTO SAYS…
Hi Daniel. George Russell may not be scoring points, but his performances are certainly drawing the attention of those up and down the paddock. He has outqualified team mate Robert Kubica at every race in 2019 and is almost always quicker than the Pole in race trim. Williams rate him highly as do Mercedes, his backers. Mercedes boss Toto Wolff wants his juniors to get experience elsewhere before they progress to the big team. Keep this up and it'll be a matter of when, not if, Russell is racing in silver.
READ MORE: Pat Symonds says George Russell is world champion material
Three wins in a row for Ferrari?
Oops! Error retrieving Twitter post
MARK HUGHES SAYS…
Hi. Anything can happen around a street circuit so I wouldn't say he has no chance. A high rate of attrition or multiple incidents could easily see him at the front. He is also very, very quick around street circuits in general. But I just can't see that the low-downforce/low-drag Ferrari will be very well-suited to the tight twists and turns of the place and I'd expect the pacesetters to be Mercedes and Red Bull, specifically Lewis Hamilton and Max Verstappen. Especially intriguing after being overshadowed by Leclerc recently will be the performance of Vettel, who is usually superb here.
And finally...
Oops! Error retrieving Twitter post