DRIVER MARKET: Renault-Ricciardo journey has more to offer, says Abiteboul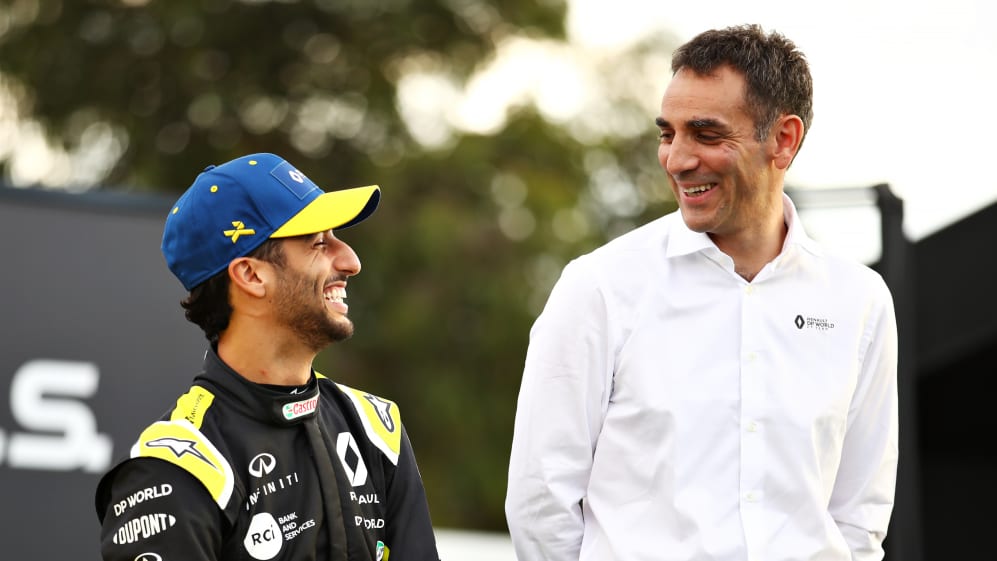 Daniel Ricciardo is one of several high profile drivers who is out of contract at the end of this campaign. His Renault boss Cyril Abiteboul says there's more to come from their "journey" together but he is "not desperate" to have a resolution about whether that will continue into 2021…
Ricciardo caught everyone by surprise in announcing a shock move from Red Bull to Renault for 2019 on a two-year deal – but the first year was nothing to write home about. He ended the season ninth in the drivers' championship – his worst finish since 2013 – having scored points just eight times.
Last month, the Honey Badger admitted he wouldn't rule out a return to Red Bull, with Alexander Albon's seat potentially available next year, but admitted it was "hard having chats right now" about his future because the season is currently on hiatus due to the coronavirus pandemic.
READ MORE: Cyril Abiteboul on Renault's 'aggressive' 2020 plan, cost caps and Ferrari engine clarity
Pre-coronavirus, meanwhile, Abiteboul had said that the early races of 2020 would be key to keeping Ricciardo next year, which is perhaps why he now doesn't think there will be a quick decision on who will be in that seat next year alongside Esteban Ocon, with talks ongoing with Ricciardo and others.
"In a normal season, it is clearly around May and June you start having discussions," Abiteboul told Formula1.com.
"It's an unusual season to a certain degree. It's postponed a number of things, but having said that we have to keep planning for the future, so that is part of the things which are taking place with Daniel and others. We're not desperate to have a resolution about that but for sure we're planning."
Is Abiteboul keen to keep him? "It's strange because I have to answer that question to myself, to you, before we have even started our season number two together," he said. "That's the difficulty.
"We do feel it is a journey that has much more to offer than what it offered last year. We all know last year was a bit of mixed feelings, mixed results, to many degrees.
"We feel we can do better, which is why certainly there is a shared feeling we should do more. Whether that leads to an extension of the contract, time will tell. There is certainly a shared appetite, if my understanding is correct."
Lawrence Barretto [Senior writer, F1.com] says…
Daniel Ricciardo and Renault are between a rock and a hard place.
Renault wanted some races to prove to the Australian that they were moving forward and could deliver him a car that would entice him to stay, while Ricciardo wanted time behind the wheel to see if that's where he wanted his office to be beyond this campaign. They could then both make a decision, around now, about their future together.
The coronavirus has put paid to that. While Ferrari and Sebastian Vettel seem keen to get a deal sorted before a wheel is turned in anger, that doesn't appear to be Renault and Ricciardo's approach. Sure, they are talking about the future, but they are nowhere near the advanced stages they would have hoped to have reached by now.
Both are saying the things you'd expect them to say at this early stage of negotiations. Abiteboul would be keen to keep Ricciardo, but will likely have pressure to reconsider his salary in these challenging economic times while he has mentioned that they are also speaking to others.
Ricciardo has played down contract developments, even suggesting he wouldn't rule a return to Red Bull out when asked about the prospect of that happening. Such a move is highly unlikely, but then again, Ricciardo is the master of causing a shock.
The two now face the prospect of going deep into the year before finalising their futures, with advanced talks set to take place when the season is up and running – and potentially congested as F1 battles to make up for lost time by squeezing in races. This is not ideal.
READ MORE: Ricciardo admits he wouldn't rule out Red Bull return as he looks at 2021 options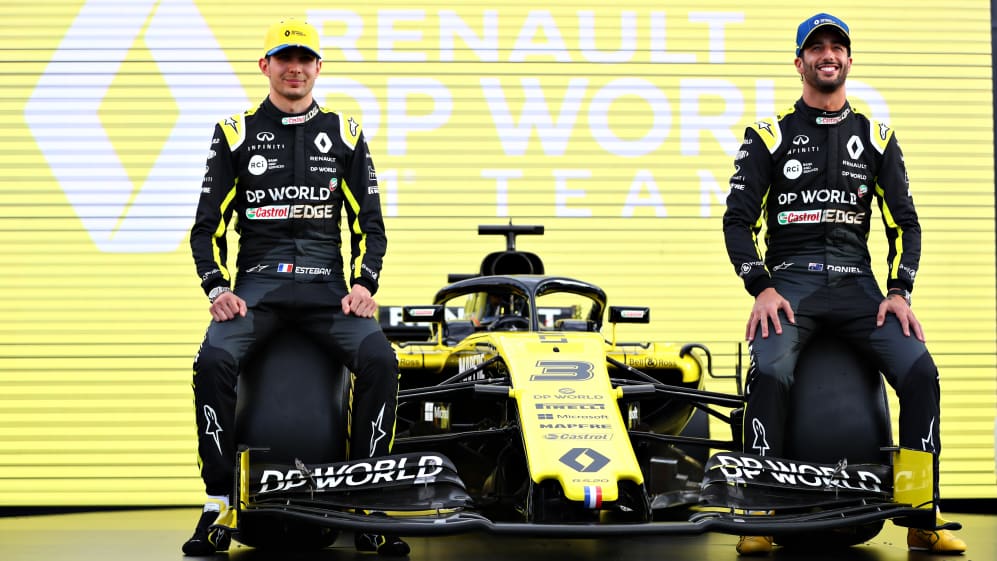 But they have options. There is technically a seat free at every single team next year, so Ricciardo won't feel closed in.
He's been linked with Ferrari – though this link is weaker than it has been previously – while he did have talks with McLaren before choosing Renault. He's a proven race winner and someone who can lead a team, making him very desirable.
Renault, meanwhile, will have confidence as a manufacturer that if they can't keep Ricciardo, they will have lots of options with plenty out of contract plus access to their driver academy and drivers, such as their former charge Nico Hulkenberg, on the sidelines fighting to get back in.
Tense times ahead.