Feature
Esteban Ocon on a tricky Spanish GP, getting advice from Alain Prost, and meeting the new boss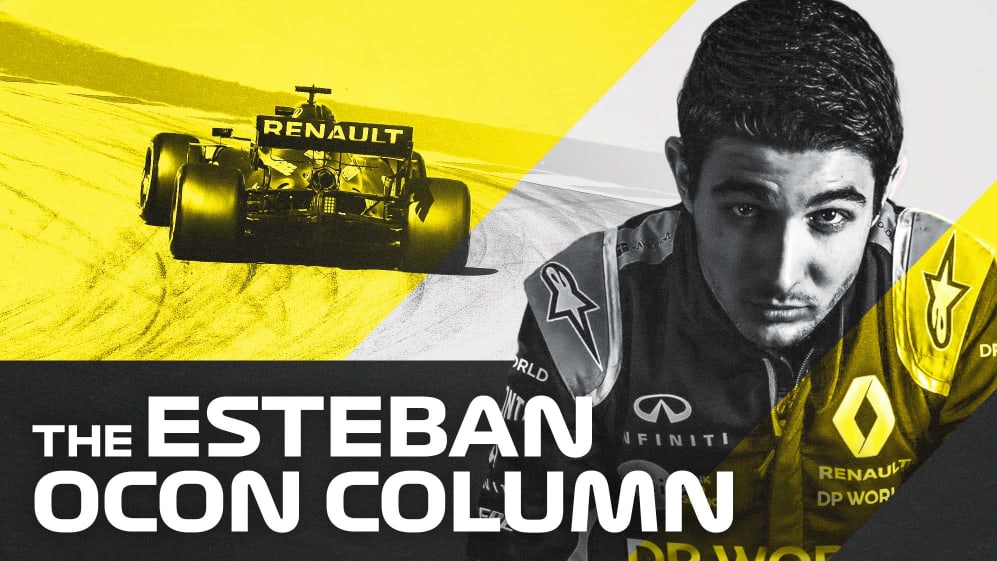 Salut à tous, it's been another busy and intense triple-header across Great Britain and Spain, but I'm back home now and relaxing before we go again!
Back in the swing of things
It feels great to be back fully in the swing of a Formula 1 season. The circumstances and atmosphere are a lot different but as soon as we put the overalls on and the visor down, it's back to our jobs, our passion and fighting on track.
After the first three races we were feeling quite happy with our performance level, but we didn't have the points in the standings to back that up. Even though for the first time this season we didn't score in Barcelona, we have more to show from this trio of races in terms of points, which we certainly deserve.
HIGHLIGHTS: Watch the key moments from the Spanish Grand Prix
When we performed, it was really good and at both Silverstone races, we came home with something to show for it. We improved the balance of the car from Austria and Hungary and I felt the step forward, especially at the first Silverstone with sixth place, which was a fantastic result. The second Silverstone race was much trickier starting in 14th place, but we still managed decent points after making the one-stop work well.
Barcelona was a step down, but we know the areas we can improve. I feel the more I go through the season, the more comfortable I'm becoming, not just in the car, but in general among the team. I'm getting to know everyone a lot better and that's really helpful. I don't think the performance shows that yet, but we're aiming to have it fixed for Spa next weekend.
Duelling at Silverstone and being reunited with a legend
The battle at the first Silverstone race with my friend Lance was good fun. I was joking with him before the race and told him 'I'm coming for you!' In truth, I didn't actually expect that to be the case! It was a surprise to catch him and fight him.
I saw he was struggling a bit and he made it difficult to make a pass, but I got there! We had a chat after the race and laughed, but on both sides, it was a fair duel and hopefully entertaining for you watching at home.
READ MORE: I warned Stroll 'I'm coming for you' on the grid before British GP, jokes Ocon
I watched parts of the second Silverstone race back on TV and it was quite interesting to see how a race unfolds for viewers. I was surprised at some of the things which maybe the cameras didn't see as I had a couple of fun battles on track with a couple of cars.
In that race, I had to play patient. We were starting far back on the grid, we had nothing to lose so to pick up four points with an aggressive strategy was a big reward. We worked well during the race, we made it through with tyre management and showed strong pace.
It was great to see Alain Prost in Silverstone. I haven't seen him since Australia and he's always there when I need him. We call each other very often as he's closely involved in my development and gives me lots of advice. It's a real privilege to count on the experience and knowledge of a four-time world champion and one of the greatest drivers in Formula 1 history. It's a great help and something I really appreciate.
Returning to Enstone
My physio Dan and I stayed in a motorhome for the two weeks at Silverstone. As usual, we played a bit of FIFA and Call of Duty on the PlayStation and chilled out there.
We had the Netflix guys filming with us, so we played a little bit of tennis as well during the week. I've only played a couple of times but it's something I quite enjoy and it's a good cardio activity! It's very important that we keep up a training routine when we can.
READ MORE: Ocon keen to 'fight with the bigger boys' after 'fun' drive to P8
As Enstone is quite close to Silverstone I was granted access to the gym there. It brought back a lot of memories and it was quite emotional for me. I had the gym for myself and it's the place where I developed myself as a young racing driver on the then Lotus junior programme.
It was the place that made me with Daryl and Dave – the two trainers – so it was very nice to go there again as a full-time Formula 1 driver and use the fantastic facilities once more.
Meeting the big boss and a crazy 110 minutes
In Spain, we had the CEO of Renault, Luca De Meo, visiting. I was very interested by Luca, he's passionate about motorsport and Formula 1 and, when he arrived, he was very aware about everything and knew everyone's place and responsibility in the team.
It's great to engage with people who know what they are talking about and you can go into depth about topics. He gave a great speech to the team before the race. It was very motivating and gave everyone a big boost.
In his speech, he referenced the hard work and determination of the fantastic mechanics after they repaired my car in 110 minutes between FP3 and qualifying. It was a crazy two hours.
READ MORE: Ocon mystified by Renault's pace drop-off in Spain after first non-scoring race of 2020
When I hit the wall, the impact was over 15G, which is why I had to go to the medical centre for a precautionary check. When I got out the car, I thought that was it, my qualifying is done. But the mechanics managed to turn it around and we didn't miss any running, so that was fantastic.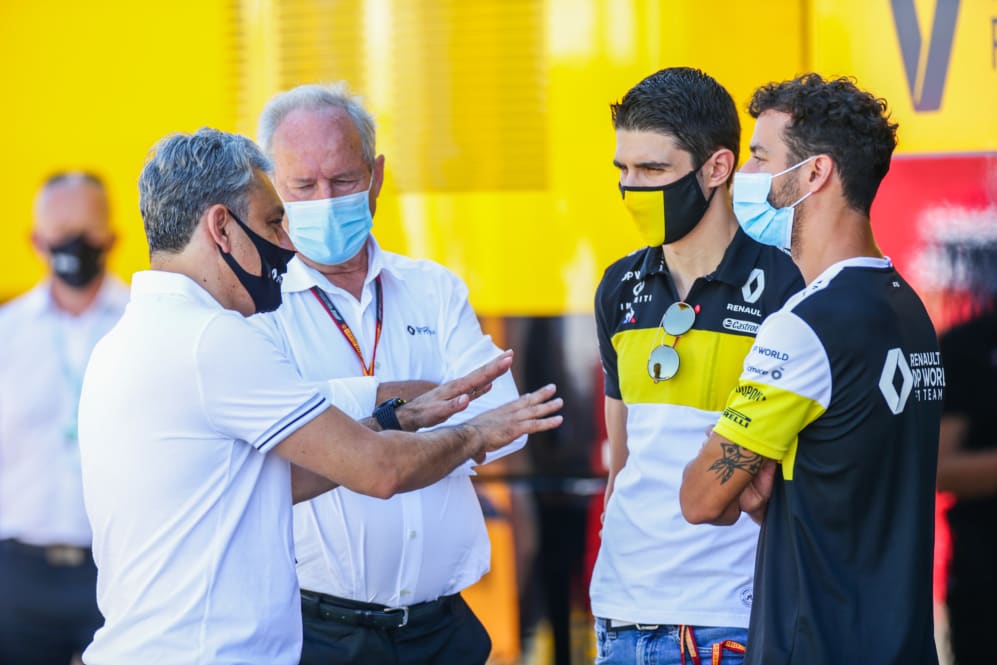 A huge thanks to them. I know how difficult it is working three weeks in a row. They are all very tired, but they still managed to do an excellent job at the time and that was crucial. A big shout out to them for their super work!
It would have been nice to repay them with a strong performance on track, but it wasn't the case. We have a lot of analysis to do after Barcelona, but I think Spa will be better.
At the moment, I'm going home for a week, it's going to be important to recharge the batteries to come back stronger. There is more to come from us, and Spa will be a fresh start on our side of the garage. Let's do it!
Stay safe, guys and keep enjoying the races. Hopefully we will see you soon!
Esteban