Ocon mystified by Renault's pace drop-off in Spain after first non-scoring race of 2020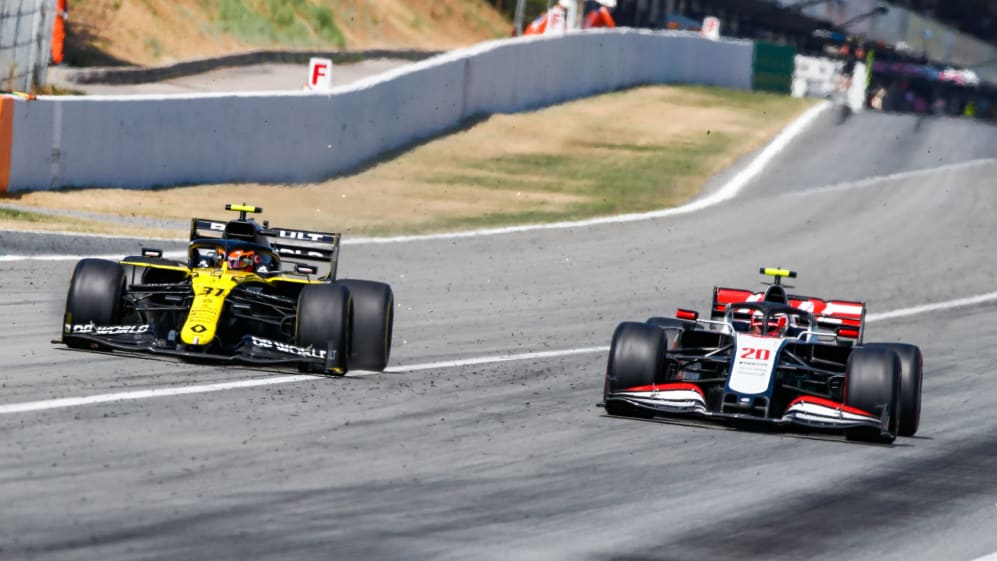 Renault came away from the Spanish Grand Prix with their first non-score of the 2020 season. And after finishing 13th to team mate Daniel Ricciardo's 11th, Esteban Ocon was at a loss to explain where the team's typically robust race pace had gone to.
There had been flashes of speed from the team at the Circuit de Barcelona-Catalunya, with Daniel Ricciardo taking an impressive fourth place in Free Practice 2. But qualifying day saw that speed evaporate, with Ricciardo taking 13th on the grid to Ocon's 15th – while the race pace their rivals had feared ahead of the Grand Prix failed to manifest, as Ricciardo and Ocon only managed to climb to 11th and 13th on their "aggressive" one-stop strategy.
READ MORE: Ricciardo looking forward to 'fun' Spa after frustrating Spanish GP
"From the beginning of the weekend, we struggled with the pace of the car," said Ocon, whose mood wasn't improved by a crash into the wall in FP3 while avoiding the Haas of Kevin Magnussen. "The team, especially on my side, we were struggling.
"But looking at what we've done today, we've tried an aggressive strategy. Maybe we could have done a little bit better on that to manage, but overall, we were too slow to get into the points. There are things that we need to review to come back stronger. We have a week to do so in Spa, but clearly not a weekend we enjoyed.
"I don't think there was a lot more we could have done on my side," he added, "we still have to figure out what's the difference between the cars. We are going to change obviously a lot of parts for Spa, but as a team, the pace wasn't there this weekend."
The drop off in pace was all the more puzzling to Ocon after his and Ricciardo's strong Silverstone performances, with Ricciardo taking fourth and Ocon sixth at the British Grand Prix, while Ocon followed that up be claiming eighth place at the 70th Anniversary race.
And asked where that pace had gone to, Ocon replied: "It's a good question! Straight away from the beginning of the weekend, we didn't feel like the car behaved as well as Silverstone; we had a lot more work to do, and in qualifying, it's shown that we are not where we want to be. And usually we have better race pace, and we had a little bit of a better race pace than our quali pace, but still not enough.
READ MORE: Alonso won't be competing in the Indy 500 once he joins Renault, says Abiteboul
"I had a couple of fun battles on track… and made a few overtakes, so that's one positive we can draw upon," he added. "[But] the car didn't behave like we wanted. We are lacking grip but also a bit of balance. We were not easy on tyres. So yeah, it's one weekend that we have to analyse and come back stronger in Spa."
Ocon at least has the comfort of returning to a Spa-Francorchamps track where he enjoyed one of the best races of his career in 2018, qualifying third for the newly-branded Racing Point team in the Belgian Grand Prix, before finishing sixth in the race.