'Everything went wrong' on strategy says Kvyat after P9 finish in Monza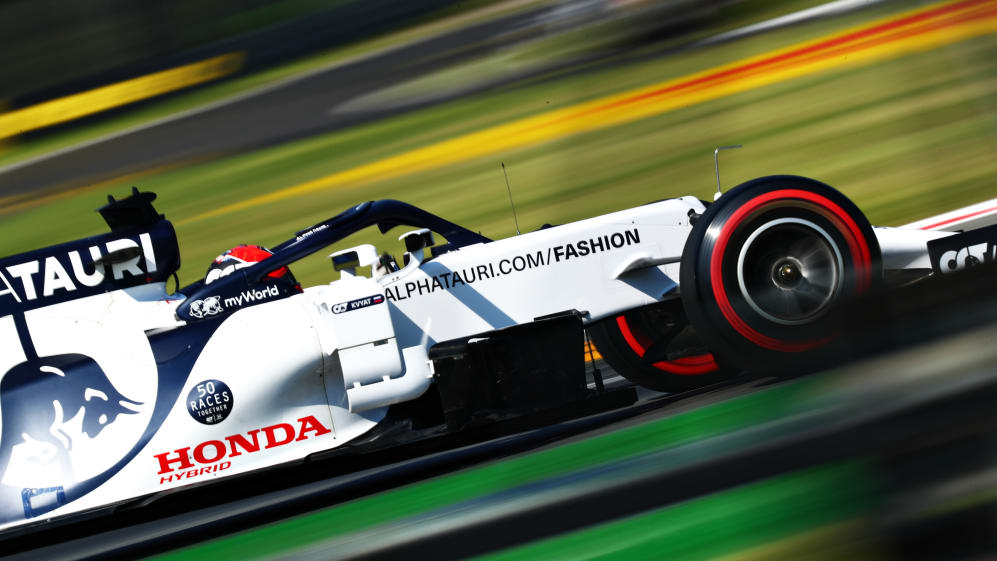 Pierre Gasly understandably received huge amounts of praise for his victory at Monza, but his AlphaTauri team mate Daniil Kvyat was also performing strongly even if the final result was less eye-catching.
Sunday's podium did not feature a Mercedes, Ferrari or Red Bull for the first time since the 2012 Hungarian Grand Prix, when Lewis Hamilton's McLaren led home the Lotus pair of Kimi Raikkonen and Romain Grosjean. And while Gasly stood on the top step at Monza on Sunday, Kvyat had been right behind his team mate in the opening stint and proved you didn't have to be finishing in the top three for the race to feel like a crazy one to be a part of.
READ MORE: How not one but two Magnussen incidents paved the way for Gasly's maiden win
"Very eventful, I would say!" Kvyat said. "First of all, I'm very happy for Pierre and the team, congratulations to him, but looking at my race, with everything that happened, actually P9 was the absolute maximum.
"With the timing of the Safety Car and the tyres I had chosen to start the race with, everything that could have gone wrong with the strategy went wrong for me and a bit of the opposite for Pierre.
"Nevertheless, it was amazing for him to take the opportunity and I'm very happy. I keep on battling, because I'm very happy with my race, I have to be honest with myself and I'm very happy with my race."
READ MORE: The Winners and Losers of the 2020 Italian Grand Prix
But there was understandably a little bit of jealousy from the Russian in the sense that his race did not pan out in a way that afforded him the opportunity to pull off a similar result to Gasly.
"It still takes, sometimes, a bit of a crazy race like this. I'm very disappointed not to be able to be there to get the opportunity and do it. Of course, like I said, the Safety Car pretty much ruined my race – that was it."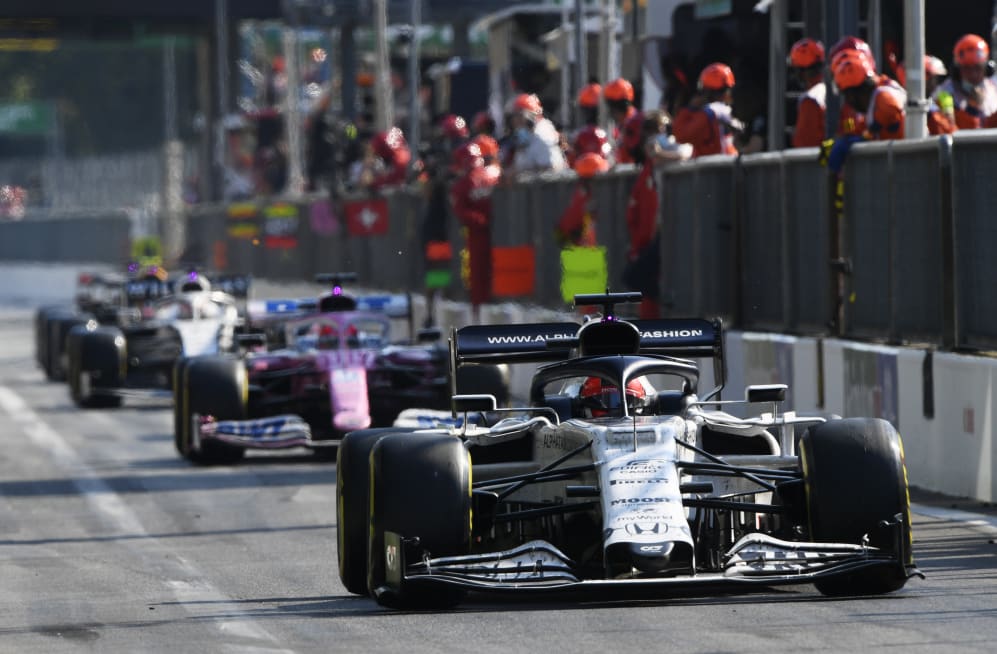 AlphaTauri Team Principal Franz Tost admitted strategy played a significant part in the different fortunes for his drivers, but that he still feels both Gasly and Kvyat got the most out of the chances that came their way.
"Strategy-wise, the team did a fantastic job in deciding to bring [Gasly] in one lap before the Safety Car was deployed," Tost said. "Of course, we didn't know this at that time, but at the end this was exactly the right call because at the restart of the race he was in P3 and was able to overtake [Lance] Stroll into Turn 1.
"Hamilton had a stop and go penalty which elevated Pierre to the lead, and once he was in this position he was able to defend it until the end of the race, keeping Sainz under control. I must say, Pierre drove a fantastic race.
Jolyon Palmer's Analysis: How Gasly capitalised on a lucky break to take his maiden win
"Daniil also drove a very strong race, he finished in the points although he was a bit unlucky with the tyre change. Normally, we would have liked to have called him in later, but in the end, he still finished in the top 10. This was the best possible result and we're extremely happy."