Feature
Jolyon Palmer's Analysis: How Gasly capitalised on a lucky break to take his maiden win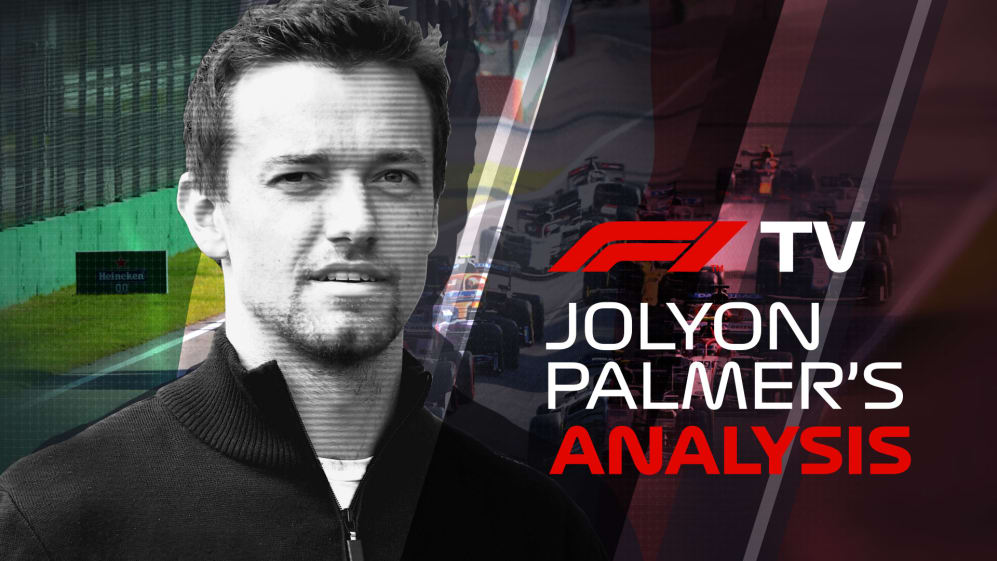 Pierre Gasly has had a rollercoaster of a career so far in Formula 1, and his first win in Sunday's dramatic Italian Grand Prix, fittingly, was a rollercoaster all of its own.
The Frenchman has been so impressive since his move back to Toro Rosso, now AlphaTauri. Qualifying has been a real strength of his and once more he got into Q3 with a 10th-place qualifying.
READ MORE: Monza result 'a loss for Mercedes but a victory for Formula 1', says Wolff
Few could have foreseen what was going to unfold for him on Sunday though. Indeed, for the first 18 laps, he remained in that 10th position, although it could have been very different after a scrappy first lap.
Into Turn 1 Gasly had reasonably heavy wheel-to-wheel contact with Alex Albon in the Red Bull as he found himself sandwiched between the Thai driver and Lance Stroll on his inside.
The contact knocked Albon over the run-off area causing him to lose multiple places, but Gasly, fortunately, continued unscathed until the second chicane where he went straight on, losing a position to Esteban Ocon in the Renault.
For the first stint, he was actually under pressure from his team mate Danil Kvyat and was given multiple hurry ups over the radio, with the Russian pressuring him and practically forcing AlphaTauri to pit Gasly on Lap 19 as he was just beginning to lose touch to Ocon and the group ahead.
WATCH: Hamilton, Gasly and Raikkonen star in the best team radio from Italy 2020
What a masterstroke this proved to be.
In fact, this seems to be the lucky break that was needed to lift Gasly to the front of the field.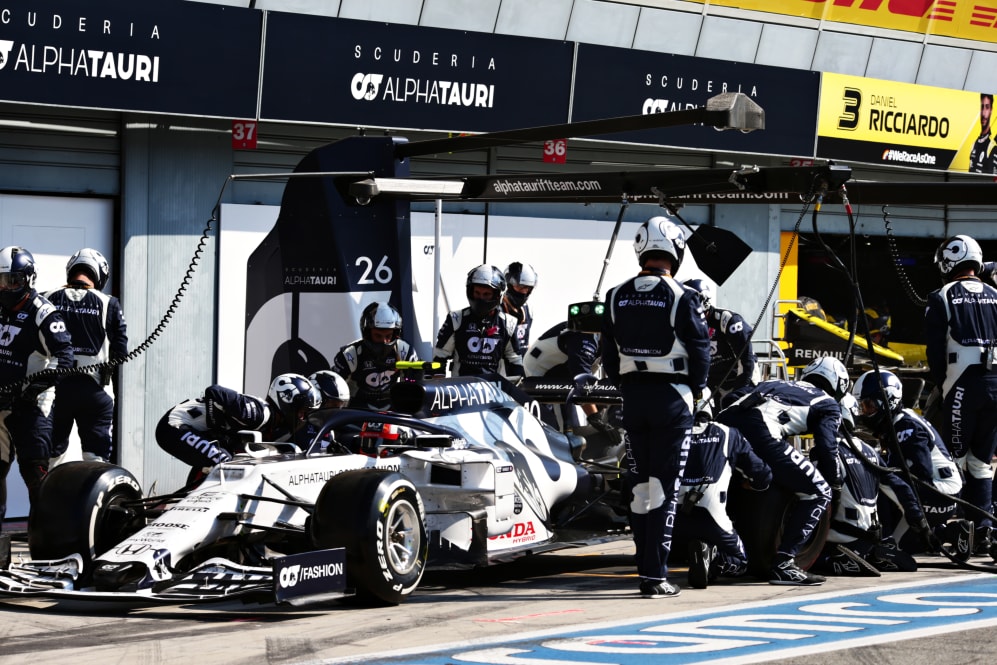 Just as AlphaTauri were telling Gasly to pick up the pace on his in lap, where he would be fighting with Kimi Raikkonen on pit exit, Kevin Magnussen's Haas car failed and changed the entire outcome of the race.
Gasly pitted at the perfect moment. At first, it seemed like AlphaTauri had nailed the strategy, foreseeing what eventually happened – the pit lane shutting and Gasly climbing the order, but it wasn't the case.
READ MORE: How not one but two Magnussen incidents paved the way for Gasly's maiden win
It was luck that Gasly pitted on Lap 19 and Magnussen happened to stop at the exact place on track he did, and even then in many cases this would have cost the drivers pitting before the Safety Car was deployed.
It seemed an odd decision for the marshals to push Magnussen's car down to the pit lane rather than push him the considerably shorter distance to the area behind the Armco that Magnussen had conveniently parked next to. They must have considered it too tight a gap to push a car into.
Had that been the case everyone else could have pitted and emerged ahead of Gasly who wouldn't be able to go full racing speed behind the Safety Car, and the Frenchman would have lost positions rather than gained them.
He actually bemoaned his luck on the radio as soon as he heard the Safety Car was deployed. The race wasn't going to plan, and now it had all conspired against him as he asked his team to 'explain the joke'. As a driver there's nothing worse than working as hard as possible in the car, only to lose time or places through no fault of your own.
READ MORE: Monza retirements 'the worst conclusion of a difficult weekend' for Ferrari, says Binotto
But because the pitlane was shut, Gasly somehow inherited the net race lead after Hamilton had pitted erroneously and Stroll opted not to.
Suddenly the race had changed and the Frenchman never looked back, from his difficult first half.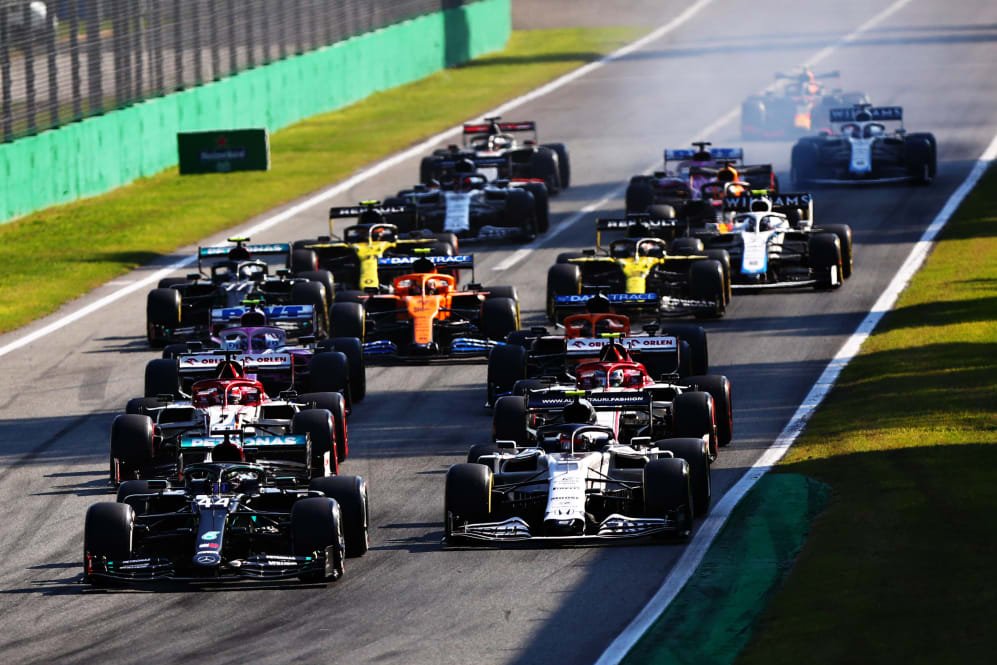 As the lights went out for the restart Gasly made a perfect getaway to leapfrog Lance Stroll (who was given a mighty reprieve by the red flag to retake the net lead as he avoided his necessary pitstop) and take control of the race once Hamilton served his penalty.
The penalty was harsh on Hamilton, who should have been advised not to pit by his team. However, because of his advantage over the pack and proximity to the pitlane when the safety car was called, it had a to be a quick decision, faced with a situation that so rarely happens in a Grand Prix.
READ MORE: Hamilton accepts responsibility for race-wrecking pit stop error
The panel showing pit lane closed was never going to be seen by Hamilton on the outside of Parabolica and should have been on display in a better place, in fact, drivers behind were oblivious to this as well, but they were told by their teams not to pit.
Mercedes had the hardest job of all the teams in this regard as they had the least time to react, as Hamilton was coming towards Parabolica when the Safety Car was called. But a rare failure of theirs opened the door for Gasly.
Once in the lead he looked composed and just about managed the gap to Carlos Sainz behind, and soak up large final lap pressure to win.
Gasly seemed to crack under the pressure of racing for Red Bull last year, but since he has moved back to the junior team, he has coped with it marvellously, claiming second in Brazil last year and now a shock first win.
READ MORE: Sainz says he 'felt rage' at red flag that cost him potential maiden win at Monza
A large dose of luck may have got him into the position in the first place, but skill certainly finished the job in the second part of the race.
He's a popular driver who has been through so much in the last year and a half and few could argue it wasn't a deserved win on a day that will go down in Formula 1 folklore.