Feature
F1 FANTASY: Belgium's best and worst teams – and what they mean for Italy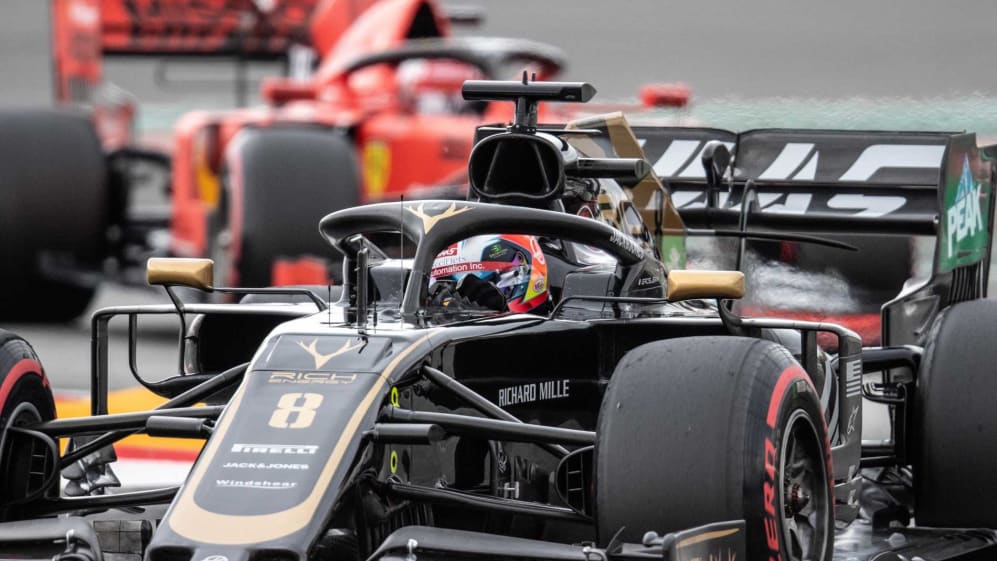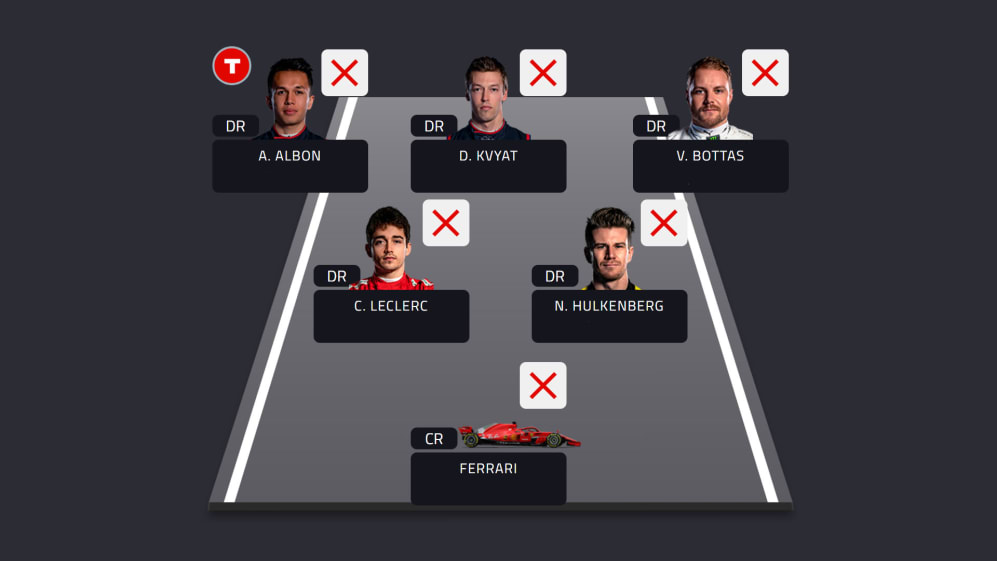 Total points: 228
Budget: $97.4 million
Alexander Albon: 52 points (Turbo Driver)
Daniil Kvyat: 21 points
Valtteri Bottas: 28 points
Charles Leclerc: 44 points
Nico Hulkenberg: 23 points
Constructor: Ferrari – 60 points
Picking Alex Albon for Spa was a no-brainer, we crowed ahead of the Belgian Grand Prix weekend – and fortunately, our confidence was borne out, Red Bull's newly-promoted driver bringing home a healthy 52 points for those who turbo'd him, and who'd been smart enough to snap him up for his Toro Rosso price tag of $7.6 million ahead of the weekend (pre-Monza, he'll now set you back a still-reasonable $12.2 million).
READ MORE: 'He just dialled himself in' – Horner impressed by Albon on Red Bull debut
Elsewhere, Albon's former team mate Daniil Kvyat finished only two places behind his erstwhile Toro Rosso buddy, giving him a decent haul, while Valtteri Bottas was another driver whose low cost-to-points ratio saw him earn a 'Best Team' placing, for the seventh time this year.
Nico Hulkenberg, meanwhile, was earning very his first 'Best Team' appearance for 2019 in Spa, while the final place was, of course, saved for Charles Leclerc, after the Monegasque's magnificent performance throughout the weekend.
Ferrari, fittingly after their first victory of 2019, claimed the constructor spot, the second time they've done so this year (pop quiz: can you guess the other time?).
WHO SHOULD YOU KEEP FOR MONZA? Stick with Charles Leclerc, we reckon. In theory, the Ferraris should be even more dominant in Italy than they were in Belgium...
READ MORE: Last year's F1 Fantasy winner shares his 5 key tips for success
Worst Team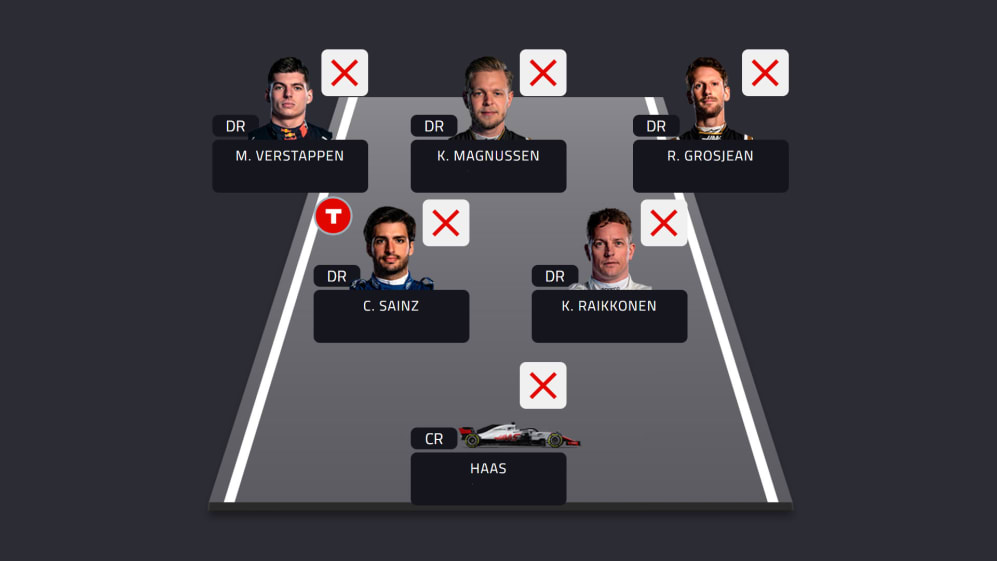 Total points: -41
Budget: $74.9 million
Max Verstappen: -4 points
Romain Grosjean: -5 points
Kevin Magnussen: 2 points
Carlos Sainz: -28 points (Turbo Driver)
Kimi Raikkonen: 2 points
Constructor: Haas – -8 points
DNFs for Max Verstappen and Carlos Sainz assured them of appearances in the 'Worst Team' post-Spa – Verstappen hanging his head in shame as he appears here for the first time, after what's been a fantastic 2019 so far for the Dutchman.
Verstappen's first-corner contact with Kimi Raikkonen saw the Finn go backwards from his P6 grid spot, eventually ending up P16, and duly earning him a spot in the 'Worst Team'.
And speaking of going backwards, the two Haas drivers endured yet another difficult race, both Romain Grosjean and Kevin Magnussen sliding down and down the order from their top 10 grid slots, earning them, and Haas, the final three places in the 'Worst Team'.
Incidentally, that's Grosjean's ninth appearance in this section in 13 races so far in 2019, with the Frenchman currently on -17 points, by far the lowest of any driver (Alfa Romeo's Antonio Giovinazzi is the next-lowest, on 46). And yet, in a heart-warming show of support for RoGro, 12.4% of you still have him in your teams…
WHO SHOULD YOU DROP FOR MONZA? Haas's form is unlikely to improve around the pista magica, given how much they were losing on the straights in Spa, so we reckon the safest tactic is to give the American squad and their drivers a miss in Italy.
READ MORE: The favourites for pole, points and victory in Italy
F1 Fantasy – get in the game!
Have you picked your F1 Fantasy team yet? Head here to choose your dream line-up.