Opinion
F1 INBOX: Your questions on Vettel, Gasly and Haas answered after Spain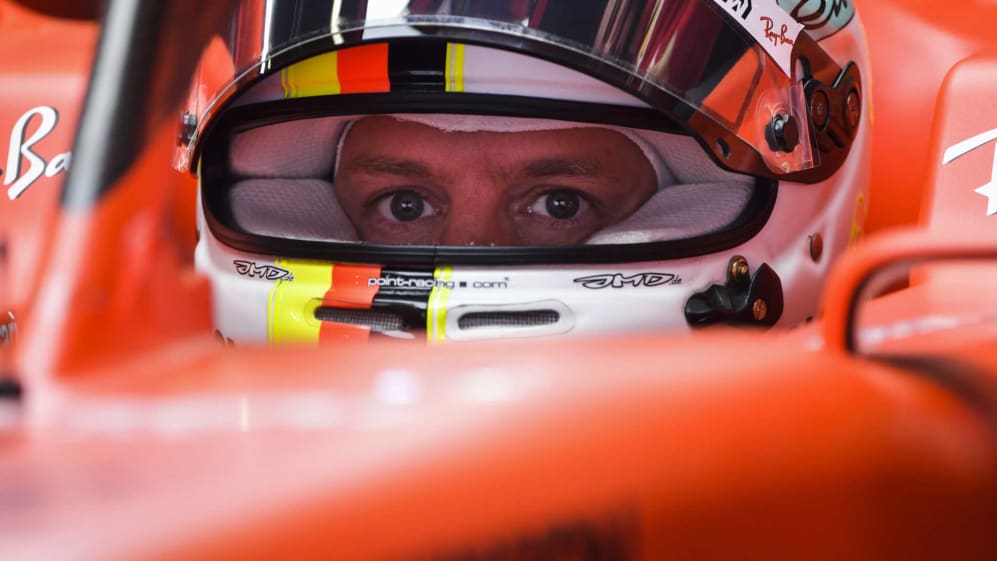 The Spanish Grand Prix delivered a record-extending fifth one-two for Mercedes in 2019, as Ferrari once more failed to mount a serious challenge to the Silver Arrows. So with talk of Mercedes domination once again in the air, we asked you for your burning questions after round five of the season – then had them answered for you by paddock insiders Lawrence Barretto, Will Buxton and Mark Hughes.
Who'll derail the Silver Arrow train?
Oops! Error retrieving Twitter post
LAWRENCE BARRETTO SAYS…
Ahead of the season, I would have said Monaco was Red Bull's best shot of a victory in the first half of the year. Red Bulls tend to have stacks of downforce and the RB15 is no different, so they can excel on the tight and twisty streets of the Principality. Ferrari's SF90 should be suited to these streets, too. Traditionally Mercedes have struggled there. But the W10 – described by Lewis Hamilton as the best car they have ever made – looks to have made big gains in low-speed corners versus its predecessors. And that means while Red Bull or Ferrari winning is still a high probability, they are going to face a sterner threat from Mercedes.
In-fighting at Haas?
Oops! Error retrieving Twitter post
WILL BUXTON SAYS…
To preface this I'm going to state that I utterly abhor the state of defensive or offensive driving that sees racers playing chicken with a closing door. There's a big difference between slamming the door shut and the nasty art of edging another driver off the track. I want to see drivers have enough racing acumen to be able to run side-by-side through a sequence of corners, not purposefully widen or tighten the arc of their cornering to leave their rival with no space. People might say that flies in the face of my previous questioning of whether etiquette has a place in racing, but I'd say that the ability to run a rival side-by-side has nothing to do with etiquette and is, rather, the very definition of racing.
READ MORE: Haas say Magnussen and Grosjean have cleared the air after contact
Grosjean was furious with Magnussen's racecraft in Barcelona and with good reason. The Dane has always been punchy and on the limit, but in the past that was always with drivers at other teams, so it was defended by his bosses. In Spain it was with his team mate, and after the woeful start to their season Haas needed every point they could muster. In my opinion, Kevin's racecraft on Sunday robbed the team of valuable points. I don't like the current trend of racing within a vanishing window, but when one uses such a tactic against a team mate, it's nigh on unforgivable.
Another Ferrari strategy issue?
Oops! Error retrieving Twitter post
MARK HUGHES SAYS…
Hi. Ferrari believed that on their car the medium was a better tyre than the soft. Mercedes had found the opposite on their car. It's quite normal for different cars to have a different 'best tyre' as their aerodynamics and general dynamics work in quite different ways. Around Barcelona, for example, Ferrari were finding that the soft was getting too hot in sector three, a problem they didn't have on the medium. Mercedes didn't have that problem in sector three, so could take advantage of the soft's greater grip.
Is Gasly's seat safe?
Oops! Error retrieving Twitter post
WILL BUXTON SAYS…
The handling of the RB15 has surprised everyone at the team, not least its drivers and so it has taken Pierre a while to get up to speed. That said, in both Baku and Barcelona the signs were there that he was more comfortable and starting to perform at the expected level. Of course, Verstappen's form means that it's going to take a gargantuan effort to even look like you're on the same planet as the Dutchman, but inside the team they will know just how well Pierre is doing and whether that matches their expectations.
It's far too early to be talking about 2020, but Red Bull have been known to move their drivers around in-season should any one of them fail to hit their marks. As such, Pierre will need to maintain his upwards trajectory, as although Alex Albon is unlikely to be moved soon, Dany Kvyat is arguably in the form of his life.
Rake progress
Oops! Error retrieving Twitter post
MARK HUGHES SAYS…
Hi Ryan. I think there really wasn't much to choose between the two concepts under the previous regulations. It began to favour the long-wheelbase route with the addition of the halo because that made lowering the centre of gravity more valuable than before - and longer means lower, as you have more space to package. But it really shifted, I think, with the introduction of the 2019 aero regs in that the banning of the multi-vaned endplates and the restriction of under-nose vanes meant you now really needed a bigger gap between axle and sidepods so as not to over-work the barge board area.
Vettel losing faith?
Oops! Error retrieving Twitter post
LAWRENCE BARRETTO SAYS…
Hi Mukke97VfL, I think it's a more of a case of Sebastian Vettel's frustration with how the season is panning out, after such a strong pre-season test, than a distrust of his team. We've seen this before with Vettel and Ferrari, where the German couldn't resist giving his thoughts on strategy on team radio when things were going wrong. But this resulted in him taking his eye off his main job, driving the car – and we all saw what happened (it was a series of mistakes if you didn't). Vettel will certainly be putting pressure on the team behind the scenes, but he remains a team player, as he will know that is the best way to succeed at Ferrari.
Got a question for our experts? Tweet us using the hashtag #F1Inbox and we'll try and answer it for you!