Feature
F1 POWER RANKINGS: Verstappen reigns after Spain as Hamilton slides up to second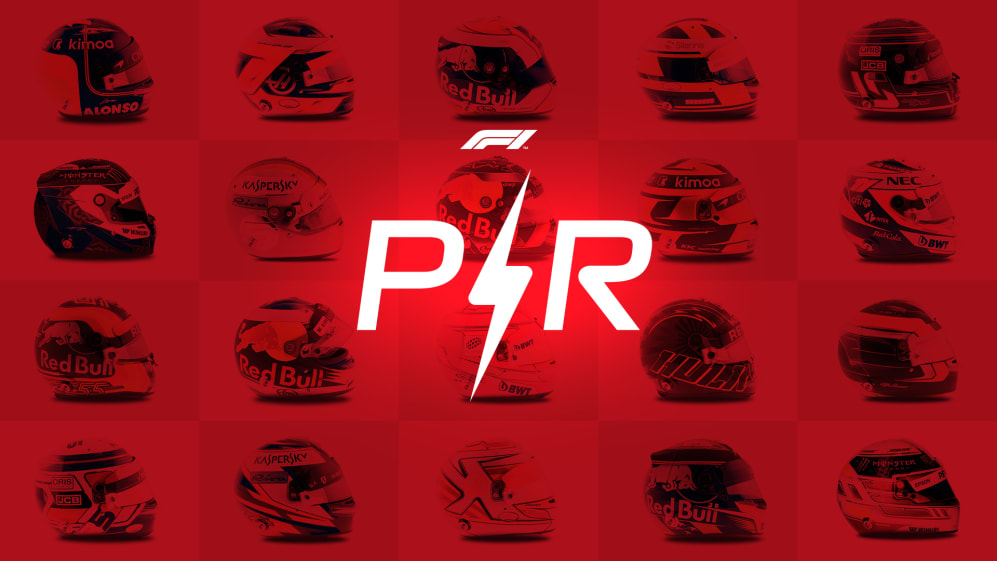 Having been two all in the wins stakes after Baku, Lewis Hamilton once again took the advantage in the Mercedes fight after Spain to claim his third victory of the season, as the Silver Arrows dominated proceedings in Barcelona. But who were the drivers that caught the eyes of our judges at the Circuit de Barcelona-Catalunya? Here are the totted up results after the 2019 Spanish Grand Prix.
HOW IT WORKS
- Our five-man panel assesses each driver after every Grand Prix and scores them out of 10 according to their performance across the weekend – taking machinery out of the equation
- Our experts' scores are then combined to produce a race score. As the season progresses, these race scores are then averaged to produce a ranking which reflects driver performance

He may not have finished higher than third on the track this year, but Max Verstappen has yet to finish below second in this year's Power Rankings, and has now occupied the top spot since round two in Bahrain. In Spain, Verstappen was once again flawless, splitting the Ferraris in qualifying, then putting both behind him in the race to take his second podium of the year. If the Dutchman can transfer this form to Monaco, we could well see the first non-Mercedes win of the season.

Hamilton's ongoing struggles to get comfortable in the Mercedes W10 were in evidence on Saturday, as he drove his scrappiest quali lap of the year to date to end up over six-tenths off Valtteri Bottas. But as we should all know by now, you write Hamilton off at your peril, and as Bottas' clutch issues saw him suffer at the start, Hamilton was decisively through into the lead, before cementing his third win of the year with a series of stunning race laps. Want to know the really scary thing though? It looks like there's plenty more still in the locker from the five-time champ.

Bottas' disappointment on Sunday was writ large on his face, and it was easy to see why. He described the clutch issues that he felt robbed him of a chance of victory in Spain as "really annoying" – although there were probably a few other words he would liked to have used. In truth though, in a fair fight at the post-Safety Car restart, Bottas similarly lacked answers to Hamilton's sublime race day pace. Still, props go to the Finn for a mesmeric performance on Saturday to take surely the finest of his nine pole positions to date.

Having failed to join Daniil Kvyat in Q3 on Saturday, Alexander Albon was then similarly disappointed on race day not have made the same progress that his team mate managed after the pair's sub-optimal pit stops – with Albon going on to finish 11th to Kvyat's ninth (Kvyat, incidentally, was handed a race score of 45 by our panel, the third-highest of any driver). There'll be better weekends to come for Albon, but he's hardly disgracing himself in the #23 STR14, and remains, to paraphrase Helmut Marko, one of the most pleasant surprises of the season.

All in all, Spain was not a great weekend for Charles Leclerc, with the responsibility for that borne equally between his shoulders and Ferrari's. The writing was on the wall for the Scuderia when Leclerc finished three-tenths off the quickest Mercedes in Free Practice 2. But then in qualifying, the Monegasque was over a second away from Bottas' pole time, and 0.316s from Vettel, while in the race, a slightly strange soft-hard-medium strategy left Leclerc to take his third fifth-placed finish of the year. Still, he can at least take some comfort at having been the only Ferrari driver to have appeared in our Power Rankings so far this season…

"A weekend to forget," was how Sergio Perez described his Spanish Grand Prix – and it was hard to argue with him. After the highs of Baku, where his sixth-placed finish for Racing Point left him one point off a perfect score from our judges, both Perez and Racing Point came crashing back to earth in Barcelona. Occupying the eighth row of the grid in qualifying, Perez then struggled to 15th at the finish, losing out in the final laps to both Nico Hulkenberg and Kimi Raikkonen. Perez said after the race that he'd now use this week's test session to find some answers as to where his team's pace had got to. Sounds like a good plan.

Carlos Sainz arrived in Spain with an important record to maintain, that of finishing in the top 10 at every Spanish Grand Prix he's ever competed in. He did that, and did it with aplomb, enjoying a great duel with the Renault of Daniel Ricciardo before consigning the Australian firmly to his mirrors, nipping past the wayward Haas of Romain Grosjean and securing eighth place. It's the second-straight points finish for the Spaniard after three non-scoring events at the start of the year – and it seems that finally, FINALLY, his season's starting to get the momentum that his performances have merited.

Alfa Romeo's pace simply failed to turn up to the 2019 Spanish Grand Prix. Despite that, Kimi Raikkonen made the best of a bad situation to out-qualify team mate Antonio Giovinazzi for the fifth time in as many races – Raikkonen at least making it into Q2, something the Italian couldn't manage. Then in the race, he kept his head down to claw his way back from the first lap error, which saw him sliding into the gravel at Turn 4 and dropping to last place to at least recover to P14 – and ahead once more of Giovinazzi. The 'points in all races this year' record is broken, then – but considering how perplexed Alfa were by their pace loss, it arguably could have been worse had a driver of K Raikkonen's calibre not been at the wheel.

Norris did well to overcome a four-tenths deficit to Sainz in Free Practice 2 to then out-qualify his team mate on Saturday as he wound up P11 to Sainz's P13 (although they'd each start a place higher following Ricciardo's three-place grid penalty). His Sunday drive was then drama-filled, however, as he tagged Magnussen out of Turn 2 at the start and then ran off the road around Turn 3, eventually slotting back into P16. His move on Lance Stroll on Lap 46 was commendably ambitious, but ultimately the retirement that resulted from the pair's coming together only cost him P15 on a weekend that was a touch up and down for the still-promising rookie.

Another fine weekend in trying circumstances for George Russell. The Briton outqualified team mate Robert Kubica by a massive 1.182s, and still managed to finish the race ahead of the Pole – as he has done at every race so far this season – despite having taken a five-place grid penalty for his crash in FP3 on Saturday morning (admittedly, not such a tough punishment for a Williams driver at the moment). That had been Russell's first major mistake of the season so far, which probably accounts for the slight dip in his average post-Spain, down from 37.8 to 37.4.
On the bubble
With no driver having fallen out of or risen into the Power Rankings after Spain, Sebastian Vettel and Daniil Kvyat are the two drivers lurking on the fringes – Vettel being by far the most decorated driver this year still in need of his first Power Rankings appearance, with two podiums to his name (compared to just one for Charles Leclerc).
Disagree with our rankings? Tweet us your own top 10 of the season so far with the hashtag #F1PowerRankings.