Feature
F1 TRACKS: Listen to Sebastian Yatra's takeover playlist for the Spanish Grand Prix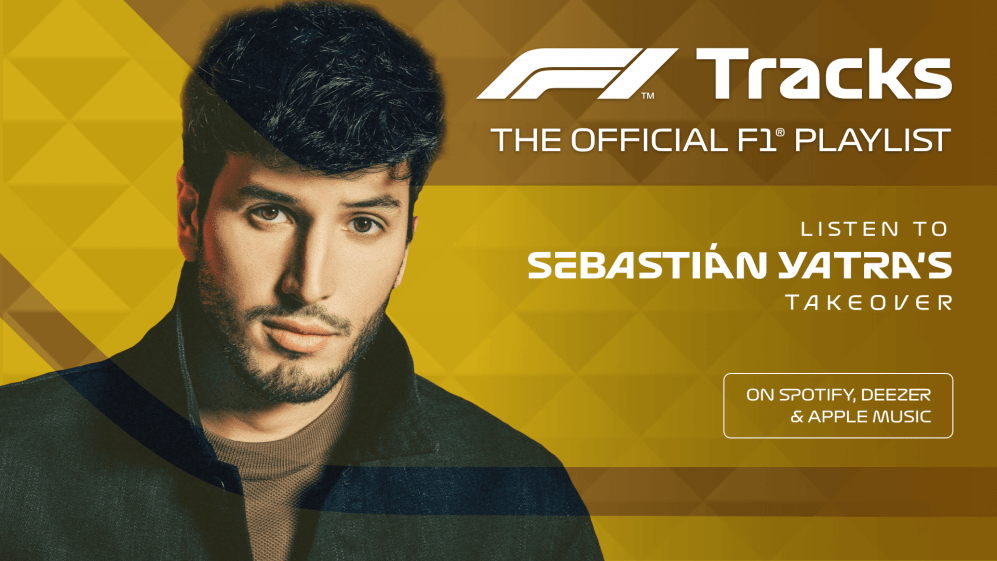 Sebastian Yatra provides the latest soundtrack to Formula 1 as he takes over the F1 Tracks playlist for the Spanish Grand Prix. The Colombian reveals his favourite teams and current drivers, but it is easy to guess who he grew up cheering for...
Juan Pablo Montoya was an early F1 hero for the Colombian singer and songwriter, whose hits include Traicionera and Robarte un Beso. Originally famous for his ballards, Yatra has diversified in recent years and is now influenced not just by many genres, but by a whole host of fellow singers with whom he has collaberated including Ricky Martin and the Jonas Brothers.
Yatra has provided us with the latest F1 Tracks playlist with 26 brilliant tracks including Sam Smith's Fire on Fire, a couple of tracks from Lewis Capaldi and the appropriately named Drivers License from Olivia Rodrigo.
Listen to Sebastian Yatra's F1 Tracks takeover on Spotify, Deezer or Apple Music.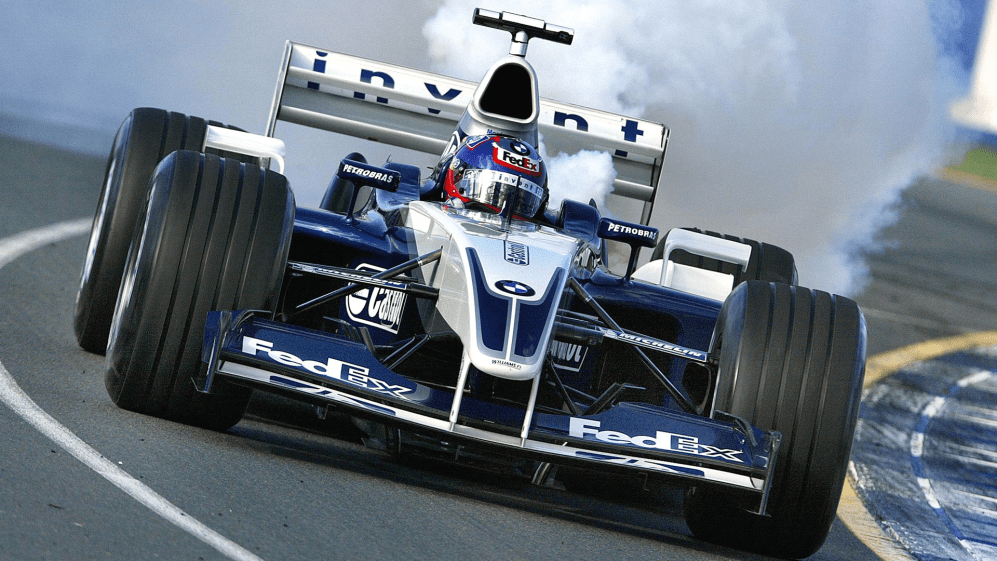 Q&A with Sebastian Yatra
What's the best thing about F1?
Sunday. When all drivers line up and the race starts. There can't be anything more exciting than that very moment. Of course, seeing the drivers on pole position is incredible, and I also love watching the midfield, anything can happen there.
Any similarities between the buzz of F1 and buzz of live music?
Both have sound. Once you're in a race the sound of the cars is so strong that many times you have to shout. For the audience, this could generate a similar vibe that when they are in a concert singing loud.
Favourite Driver?
I couldn't name just one. It is extremely hard. I like Carlos Sainz and Checo Pérez. Hopefully this year with Ferrari and Red Bull they can do great things.
Favourite Team?
I would have to choose two teams: Red Bull in the top of the table and McLaren in the midfield. I hope [Daniel] Ricciardo does a great job this year and I also have high expectations for Lando Norris.
Favourite F1 Track?
Singapore. It's incredible to me that they race in such humid conditions and in the middle of the night. Also, the race is usually held in the second half of the season which means there is more drama. I also like the Mexico Grand Prix and the Monaco Grand Prix.
Please suggest a song for our playlist?
Ingobernable by C. Tangana. His new album "El Madrileño" is insane, and you definitely have to put on some of his stuff for this year's Spanish Grand Prix.
If you could pick one of your songs to be the new theme tune for F1, which would it be and why?
Of my songs, I think Pareja del Año would be great for F1.
What are your favorite memories from following Formula 1?
When I was little, we would wake up early on Sundays to watch Juan Pablo Montoya. He was a great driver, and it was a huge honor that a Colombian was in the biggest scene of world racing. Sadly, he never became world champion, but was very close.
Which F1 driver do you think would make the best music artist and why?
Probably Ricciardo because of his outgoing personality. He'd be a fun artist to run into at concerts. Hamilton as well because he's a rockstar.
You could go to a gig with three people dead or alive, who would they be and what band/artists would you go and see?
My brother Andrés, and my best friends Jesus and Raul. We would probably go and see Andrea Bocelli in Tuscany, because frankly, I love Andrea.
Tell us about your new album?
I'll release my new album this year... more than two years after my last one "Fantasía". We have a lot of surprises on it. One of the singles on the album that you might already know is Chica Ideal. Stay tuned to know the name of my third album...