Feature
F1 TRACKS: Listen to Charlotte de Witte's takeover playlist ahead of this weekend's Portuguese GP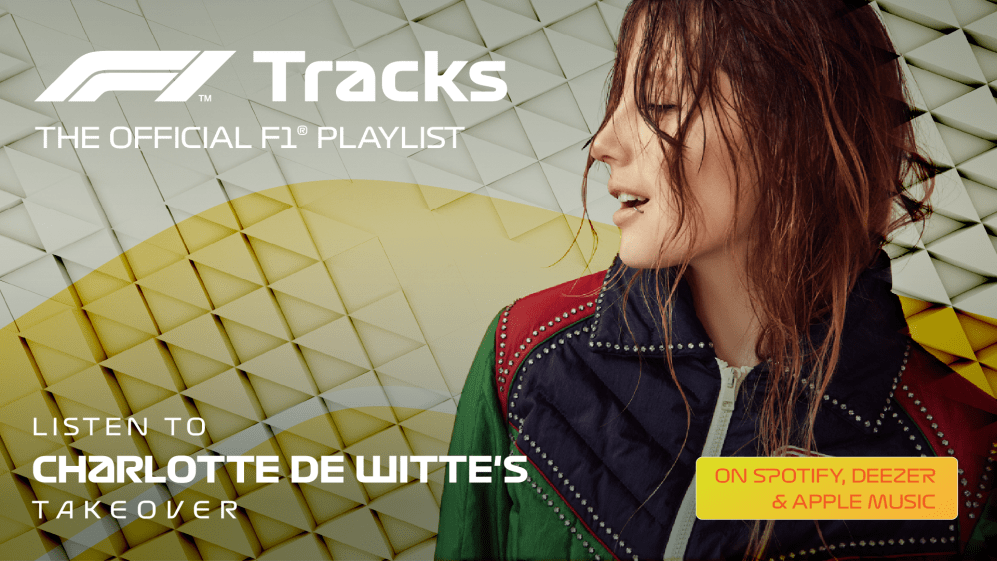 Belgian DJ and record producer Charlotte de Witte provides the the latest soundtrack to Formula 1 as she takes over the F1 Tracks playlist for the Portuguese Grand Prix. An avid F1 fan and adrenaline junkie, she has revealed what attracts her to the sport.
"I've always been a big fan of a lot of speed, a lot of adrenaline. I've always loved motorcycles and skiing, so I've always been fascinated by high adrenaline, high speed sports.
"I think when I got invited to go to Circuit de Spa-Francorchamps for the Formula 1 race, it was a confirmation of this feeling. I absolutely enjoyed it, it was incredible to see those cars passing by and to just be there and have the vibe, and the atmosphere that a Formula 1 race has.
"Plus, it was around the same period of time [at Spa] that I rediscovered the track from DJ Visage which is also called Formula, so I think those two aspects really inspired me so much to create a 'race' EP, using all those revving, engine sounds and make techno tracks with it. I'm so massively inspired and I'm a big fan of everything that involves Formula 1 and racing," she says.
Her playlist includes plenty of techno tracks by the likes of Omis, Deas and Andreo.
Listen to Charlotte de Witte's F1 Tracks takeover on Spotify, Deezer or Apple Music.
Plus, tap here to watch her perform at the Mugello race track!