Feature
F1 TRACKS: Listen to Royal Blood's takeover playlist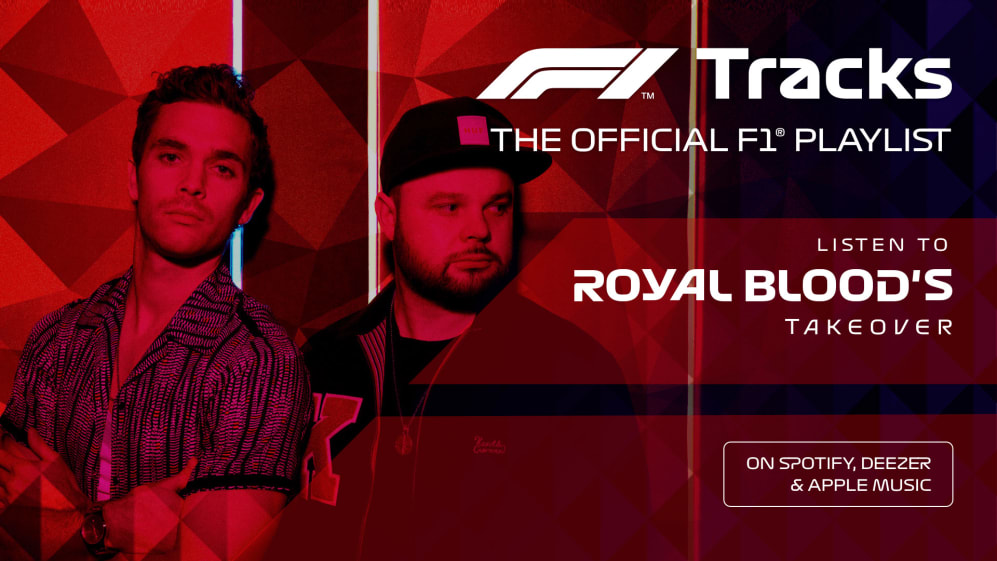 Royal Blood provide the latest soundtrack to Formula 1 as they take over the F1 Tracks playlist after the Emilia Romagna Grand Prix. Plus, drummer Ben Thatcher reveals his favourite F1 team and more...
English rock duo Royal Blood were formed by vocalist/basist Mike Kerr and drummer Ben Thatcher in 2011 and their third album Typhoons is out April 30.
That coincides perfectly with the Portguese Grand Prix, and the band have also provided us with the latest F1 Tracks playlist with 24 brilliant tracks including JU$T (ft. Pharrell and Zak de la Rocha) by Run The Jewels, Queens of the Stone Age's Go With The Flow and Arcarsenal by At The Drive In.
F1 Tracks: Listen to AC/DC's takeover playlist
And drummer Ben Thatcher lets us know his connection with the McLaren team, his favourite F1 team and F1 circuit, and more about their third record Typhoons.
Listen to the Royal Blood F1 Tracks takeover on Spotify, Deezer or Apple Music.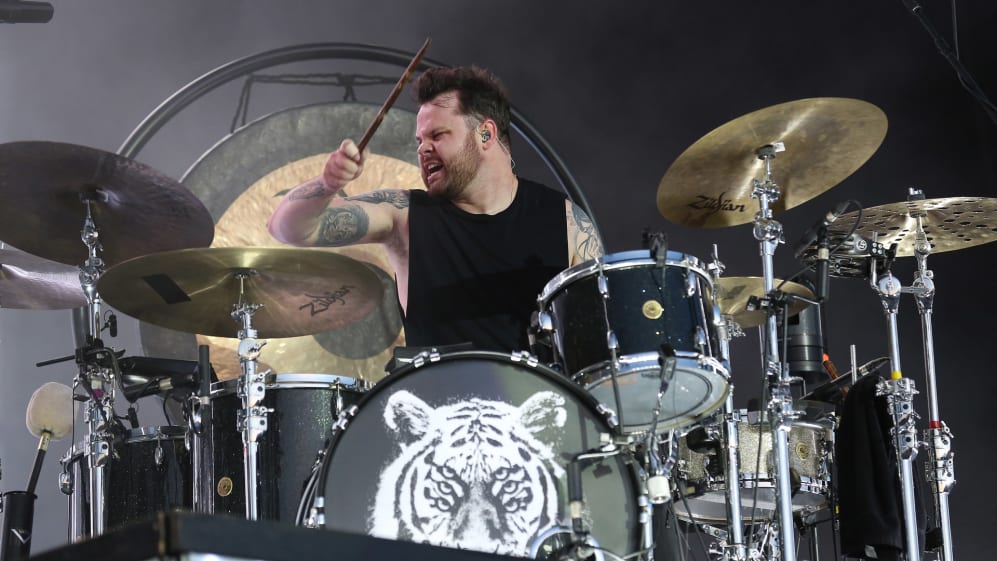 Q&A with Royal Blood's Ben Thatcher
What is the best thing about F1? Seeing cars at the pinnacle of the latest design technology.
Some of the world's most talented drivers, and amazing teamwork in action.
Any similarities between the buzz of F1 and buzz of live music?
There is an energy and excitement to performing art and a massive buzz when you do it in front of an audience or on TV. F1 and live music share this same excitement.
Favourite driver?
It has to be Lewis Hamilton. What an amazing driver, seven-time World Drivers' Champion!
Favourite team?
I have a real soft spot for McLaren. My Dad used to be the ambulance driver when McLaren were tyre testing at Goodwood back in the '60s. He got to know Bruce McLaren and his team quite well, but Bruce McLaren would never speak to my Dad directly, as it was considered bad luck to talk to the ambulance crew! My dad also taught Neil Patterson at Primary School, who became the chief engineer for McLaren Automotive in 1999.
Favourite F1 Track?
Monte Carlo. It's probably the most famous and glamorous track, and the most demanding on the drivers.
Please suggest a song for our playlist?
Queens Of The Stone Age – Go With The Flow
If you could pick one of your songs to be the new theme tune for F1, which would it be and why?
It would probably be Figure It Out. It has an intro that brings suspense and ends with a heap of energy and excitement. Boilermaker would be a close second.
Which F1 driver would make the best music artist and why?
I'm told Lewis Hamilton plays guitar and piano, and my Dad has also informed me that he sang on a Christina Aguilera album... I'm not sure how he knows that. I also hear that Daniel Riccado is into his Rock/Metal music though?
You could go to a gig with three people dead or alive, who would they be and what band/artists would you go and see?
I'd take Mike Kerr, my brother Jon and my girlfriend Becca and we'd go see Queen at Wembley Stadium.
Tell us about your new album Typhoons?
Typhoons is our third and latest record to be released to the world. It's a Rock & Roll record driven by heavy grooves and riffs with elements of '70s Disco and French electronic music. We have been working on it for over a year now and feel that we have produced something that we are truly proud of. We hope you enjoy it!