Ferrari have work to do to catch Mercedes when F1 season starts, admits Leclerc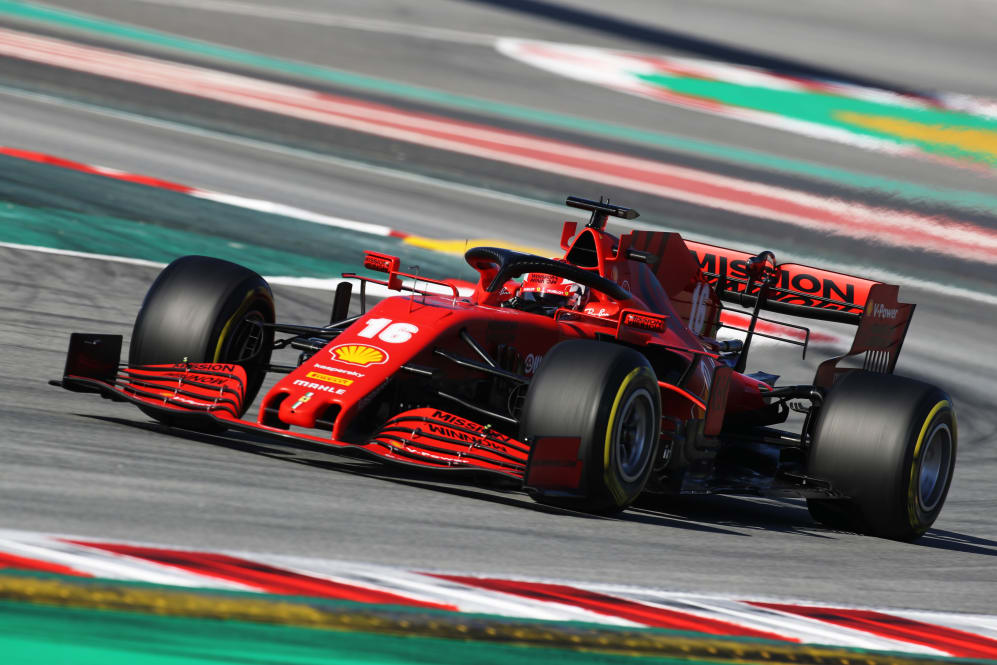 Ferrari had been expected to offer a sterner test to reigning world champions Mercedes this year, but pre-season testing suggested they had instead fallen back, leaving Charles Leclerc to admit they have plenty to do when the 2020 season gets going…
Based on their running at testing in Barcelona back in February, it looked like Ferrari were far stronger in corners, but that their straight-line speed and overall power advantage was reduced, and together that combined to create a package that was off the pace set by reigning world champions Mercedes.
READ MORE: ANALYSIS - Why Ferrari might be quicker than they looked at testing
And Leclerc concedes the Prancing Horse have a challenging campaign ahead if they are to close the gap to the Silver Arrows.
"I still believe we have been struggling a bit during testing so we need to catch up," he said, during a video interview from his Monaco apartment.
"Whether we will be able to or not I don't know, but last year we had a good progression throughout the year. I think we need to keep working as we did last year and I'm pretty sure the results will come."
However, given the unusual circumstances caused by the coronavirus pandemic, which leaves the teams on shutdown for now before having to ramp up and go racing without further testing, Leclerc reckons all teams will face challenges in hitting the ground running.
READ MORE: F1 and coronavirus FAQ: Everything you need to know
"It's going to be a difficult season for everyone because as soon as it starts it's not going to stop and we won't have any breaks to develop the car more than the others," he said.
"So I think the work on track will be extremely important and more than it has been any other years because we will spend a lot of time on track whenever the season will restart.
"It's going to be very important to be focused and ready from the first race onwards and us drivers need to be able to give the right feedback to the team and to try and help the team in the right direction straight away."
READ MORE: 'It was very special' – Leclerc recalls childhood meeting with his Ferrari hero Schumacher