Feature
FORM GUIDE: Can Red Bull maintain their advantage at their home track for the Styrian Grand Prix?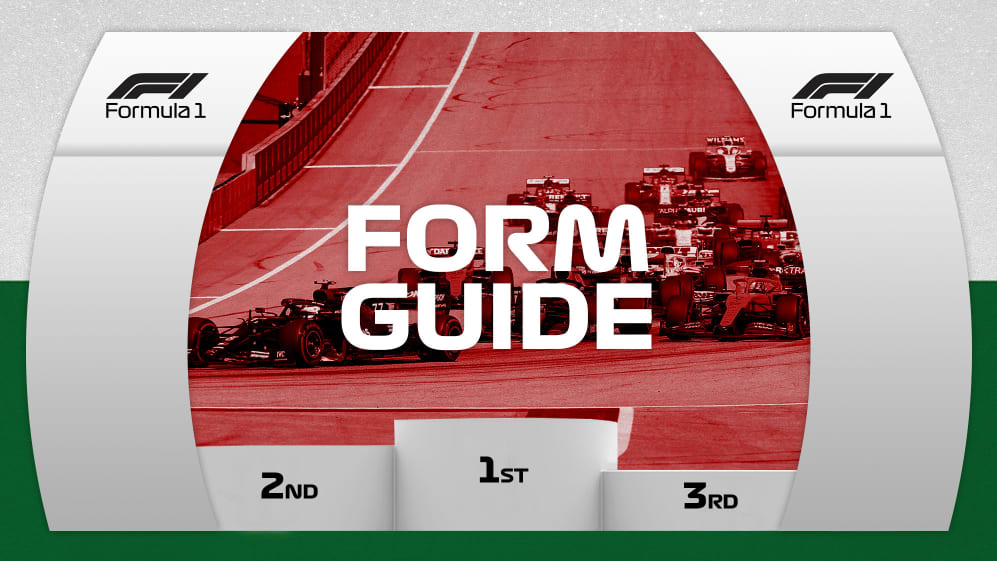 Red Bull have now won three races on the trot, triumphing across three very different tracks in Monaco, Baku and France. But the races they'll really want to win are coming up now, as we prepare for a Styrian and Austrian Grand Prix double at their own Red Bull Ring track. So, let's weigh up their chances, as we look at the form for pole, points, podiums and victory in Austria – and see how you think the action's going to go via your F1 Play predictions.
Vying for pole
With its three long straights started by slowish corners, the Red Bull Ring – which returned to the calendar back in 2014 – is a track that's always rewarded power. That's why Williams' Felipe Massa was able to claim a shock pole in 2014 with his class-leading Mercedes engine, while Charles Leclerc used his Ferrari's superior punching power to claim pole in 2019 too.
Otherwise, pole here has been a purely Mercedes affair, Lewis Hamilton and Valtteri Bottas with three each at the Red Bull Ring – Bottas with three of the last five (an admirable strike rate), while Hamilton's 2020 Styrian Grand Prix pole in the wet ranks as one of the all-time great F1 laps.
READ MORE: From Silverstone to Singapore – Hamilton's top 10 Formula 1 pole positions
Still, on the strength of the French Grand Prix weekend – and Max Verstappen's pole and win there – Red Bull have now got at least parity with, and perhaps an advantage over, Mercedes on straight-line speed thanks to their Honda power units.
Indeed, Hamilton noted in France that "[the Red Bull Ring] is a power-hungry circuit – it's got those long, long straights, so we could see something similar to this weekend".
READ MORE: 'We gambled, we lost' – Wolff explains why Mercedes stuck with one-stop strategy in France
Could that mean that Verstappen – having started the last three Red Bull Ring races in P2 – can finally take pole at his team's home track, in what would mark the first consecutive pole positions for the Dutchman?
Pole positions in the last five years:
2020 (Styria) – Lewis Hamilton (Mercedes)
2020 (Austria) – Valtteri Bottas (Mercedes)
2019 – Charles Leclerc (Ferrari)
2018 – Valtteri Bottas (Mercedes)
2017 – Valtteri Bottas (Mercedes)
2016 – Lewis Hamilton (Mercedes)
FAN VIEW: Max Verstappen produced a sensational lap to claim pole and stun Mercedes at the French Grand Prix, and F1 Play gamers expect more of the same in Spielberg this weekend. The championship leader is comfortably ahead in voting so far, with Lewis Hamilton very much second best right now.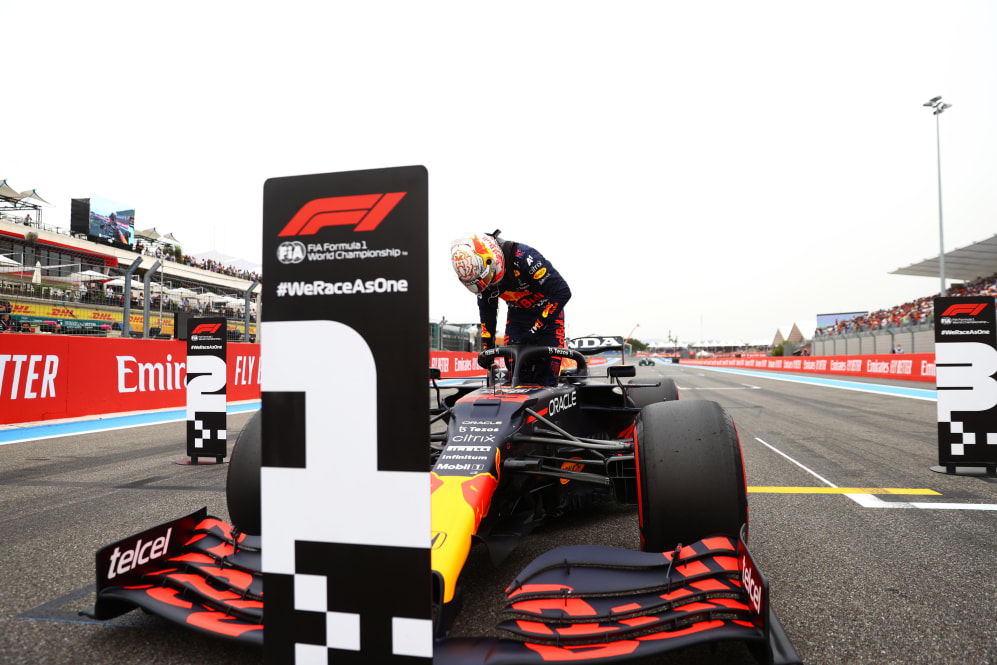 In the mix for victory
Mercedes won every race at the Red Bull Ring from 2014 to 2017, before issues with overheating ruled them out of contention in both 2018 – when both cars retired – and 2019, allowing Verstappen to win both those races on the bounce in front of a grandstand of ecstatic Dutch fans. Mercedes, however, appeared to have resolved their issues enough for them to win both Grands Prix held here in 2020.
Looking at pure numbers, then, since 2014, Bottas, Verstappen and Hamilton have all taken two wins apiece here (Nico Rosberg with the other two) – although it's worth noting that, since Bottas joined Mercedes, Hamilton's been beaten at the track 2-1 by the Finn.
READ MORE: 'I could have been fighting for the win' – Bottas left furious by Mercedes' one-stop strategy in France
But given the form both Verstappen and the Red Bull RB16B are in currently, it's looking good for that combination on paper at their home track. However, as we saw at both Baku and Paul Ricard, so fine are the margins between Mercedes and Red Bull currently that victory could be determined by team mate performance and strategy as much as any other factor – with Red Bull's Sergio Perez having taken a brace of P6s here last year.
Wins in the last five years:
2020 (Styria) – Lewis Hamilton (Mercedes)
2020 (Austria) – Valtteri Bottas (Mercedes)
2019 – Max Verstappen (Red Bull)
2018 – Max Verstappen (Red Bull)
2017 – Valtteri Bottas (Mercedes)
2016 – Lewis Hamilton (Mercedes)
FAN VIEW: If you thought Sunday's events at Paul Ricard represented a pivotal moment in the title race, F1 Play gamers would appear to agree. Verstappen has around twice as many votes as Hamilton as he looks to follow up at the Red Bull Ring - a scenario literally unheard of since this game's inception in 2019.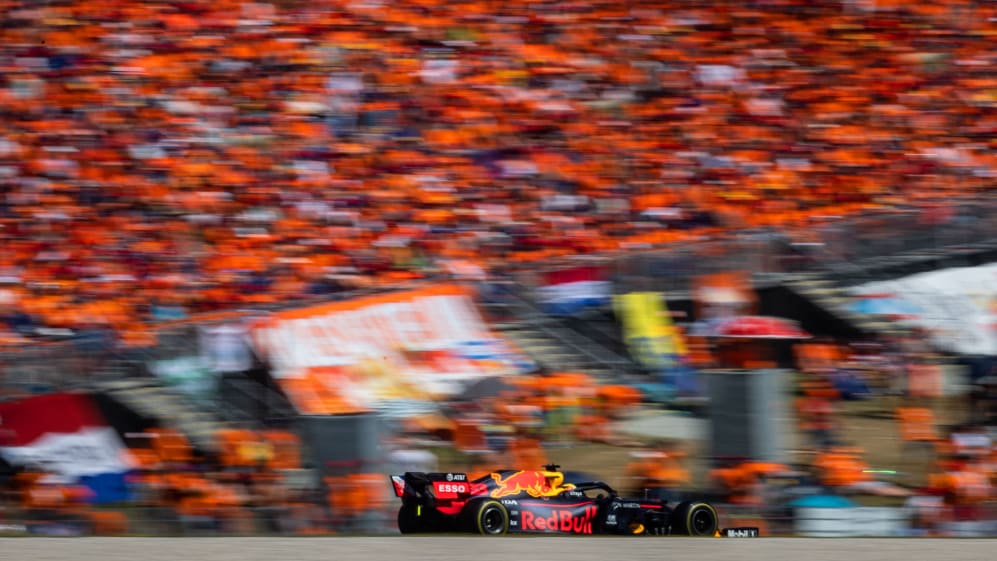 Podium outsiders
It's easy to see from the podium history that things tend to run to form at the Red Bull Ring, with McLaren and Williams the only teams outside the big three of Red Bull, Mercedes and Ferrari to have got on the podium here – although so poor was Ferrari's 2020 that you could count Charles Leclerc's rostrum appearance in last year's Austrian Grand Prix as a 'midfield' podium.
READ MORE: How Perez was key to Red Bull's win in France – and why Mercedes couldn't respond to Verstappen's second stop
However, Leclerc and Lando Norris' 2020 Austrian GP podiums as both Red Bulls retired, and Verstappen's 2018 and 2019 wins in the face of a Mercedes team neutered by overheating, also highlight another aspect of the Red Bull Ring track: it's something of a car breaker.
At 660 metres above sea level, and prone to bouts of extreme weather (both thunderstorms and 28-degree heat are predicted across this weekend), retirements are frequent, while there are a number of accident hotspots on the track too.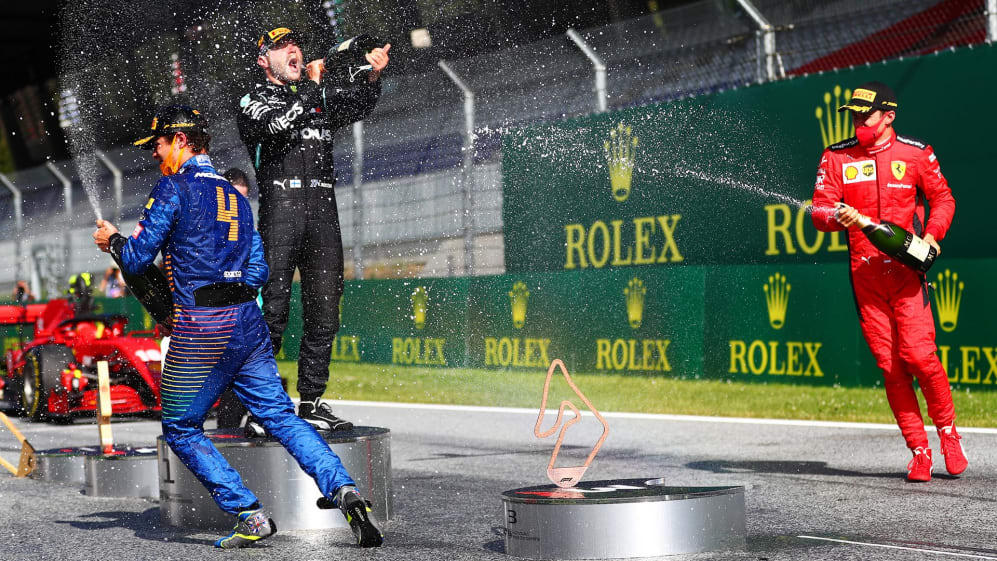 All the above could shake up the order at the front. And given McLaren's superb performance here last year – Norris taking a P3 and a P5 in the two races – and with the team now running powerful Mercedes engines, they should, in theory, be even stronger, and able to capitalise on any opportunities for what would be their third rostrum appearance of the year.
READ MORE: Binotto says Ferrari's Paul Ricard struggles stemmed from issues 'two years ago that we should have addressed'
Ferrari, meanwhile, endured a difficult time of things at the French Grand Prix thanks to horrible graining on their front tyres. But that was down to low grip levels, something that should be less of an issue this weekend, so will hope to be back in the fight with McLaren, and angling for a repeat of their 2020 podium.
Podiums in the last five years:
Mercedes – 6
Ferrari – 6
Red Bull – 5
McLaren – 1
FAN VIEW: No surprises here but Lando Norris – the only man to score points in every race so far – is again fancied by F1 Play gamers to be best of the rest if the Red Bulls and Mercs do falter in the Austrian countryside. There is also support for Ferrari pair Charles Leclerc and Carlos Sainz, but Norris is a hot pick as podium outsider.
Points potential
The power-hungry nature of the Red Bull Ring has also been a key factor in a number of teams over and underperforming here in recent years. Alpine, as an example, scored just eight points in the six most recent Grands Prix here in their previous Renault guise.
Toro Rosso/AlphaTauri have also struggled, taking just 11 in the same period. But with the team benefitting from the Honda power that was the envy of Lewis Hamilton in France, they'll be hoping for a reversal of fortunes this weekend – Pierre Gasly on a six-race score spree currently and having finished a strong P7 in the 2020 Austrian Grand Prix, while Yuki Tsunoda took pole here in F2 last year.
LISTEN: From Bottas' radio fury to Verstappen's scintillating charge, the F1 Nation crew break down a French GP thriller
Meanwhile, with the caveat that he was in a much faster car, Sebastian Vettel also has a good record at the Red Bull Ring, having never finished outside the points here in the races that he's completed.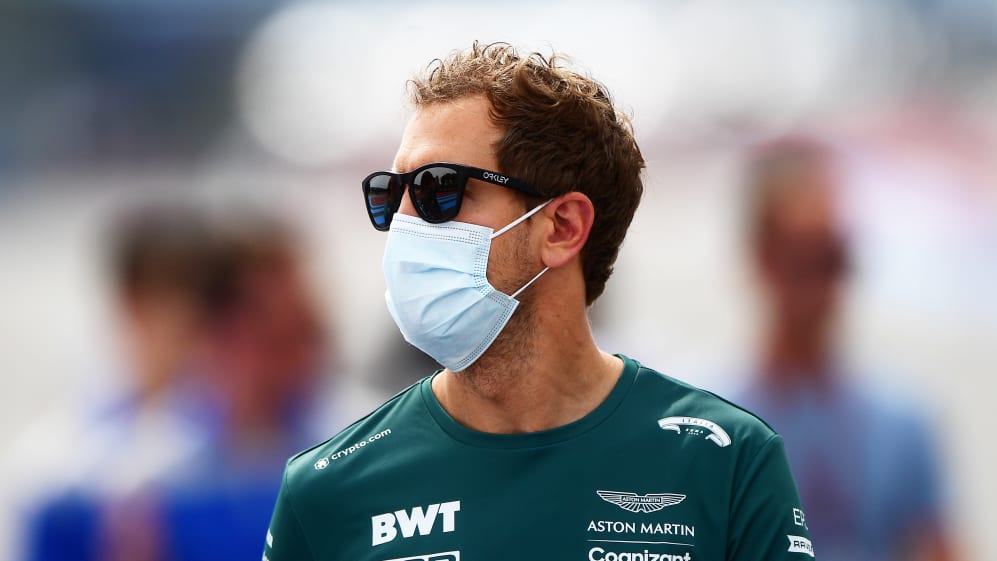 And with Vettel on his own three-race scoring streak, and having admitted in France that he's a fan of the track, he'll be looking to keep that points run going.
At this point, it seems only right to doff our hats to the longest points-scoring streak of any driver currently, which belongs to Mr Norris, having now scored in the last 12 Grands Prix, stretching back to Imola 2020 – while his McLaren team also have the longest streak of any team, stretching back 14 races.
And not to end on a downer, but casting your eyes down the list below, you might be struck by Haas having taken the fifth-most points of any team at the Red Bull Ring in the last five years. However, a full 22 of those 36 points came in a stunning 2018 race that saw Romain Grosjean and Kevin Magnussen finish P4 and P5 – while given the current form of the team, a repeat of that level of performance seems unlikely this weekend.
READ MORE: 'Hard but not unfair racing' says Steiner after Haas drivers squabble on track for second race running
Points in the last five years:
Mercedes – 179
Red Bull – 127
Ferrari – 125
McLaren – 63
Haas – 36
Racing Point/Force India – 31
AlphaTauri/Toro Rosso – 11
Renault – 8
Alfa Romeo/Sauber – 8
Williams – 5
FAN VIEW: The resurgent Sebastian Vettel and Fernando Alonso are both heavily fancied to be among the points again by F1 Play gamers after going well in France, along with AlphaTauri star Pierre Gasly. There is support too for Vettel's Aston Martin team mate Lance Stroll, but nothing like the numbers coming in for the German.