Feature
FORM GUIDE: The favourites for pole, points and victory in Canada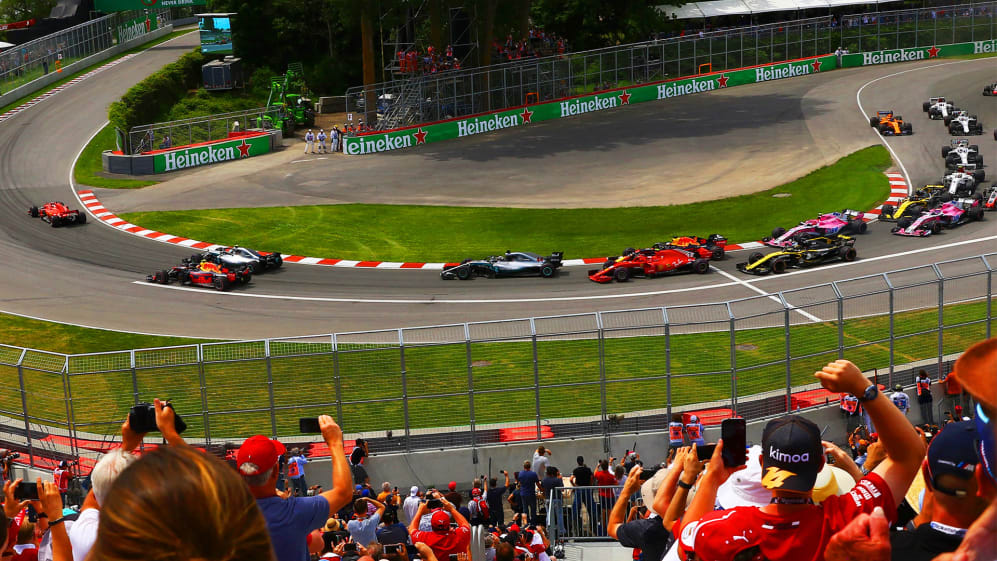 Round Seven of the season takes us to Montreal, and a track the drivers almost universally adore in the form of the Circuit Gilles-Villeneuve. But who on the grid has previous here that they'll be hoping to convert into serious points on Sunday afternoon? Let's run down the form guide.
Who's the top tip for pole?
Only two members of the current grid have ever secured pole position in Canada. They are, slightly predictably, Lewis Hamilton and Sebastian Vettel, and they've got a full 10 between them, Hamilton having taken six – a record equal with Michael Schumacher's tally – while Vettel has four. With that sort of form, those two are undoubtedly the leading protagonists – but special mention should be made of both of their team mates...
Valtteri Bottas is qualifying like a demon this year. He's been on pole three times out of six so far – that's one more than Hamilton – while in the races where he hasn't been on pole, the furthest away he's been from the P1 spot is 0.390s (compare that to the Spanish Grand Prix, where Hamilton was 0.634s off Bottas in qualifying). Bear in mind, too, that a young Valtteri Bottas stamped his name as a driver to watch in Montreal in 2013 when he qualified an unwieldly Williams third in changeable conditions. So he's in the mix.
READ MORE: Why the next three Grands Prix offer Ferrari hope
So too is Charles Leclerc. He'll be keen to overcome the embarrassment of failing to make it out of Q1 at his home race in Monaco last time out, while Ferrari's rocket ship-like SF90 should, in theory, be well suited to the predominantly point-and-squirt nature of Montreal. He's already got one pole to his name this year in Bahrain. Can he repeat the trick in Canada?
FAN VIEW: Ferrari's Charles Leclerc endured a miserable home race in Monaco but F1 Play gamers think he can make his mark in the race. He is the top pick to set the race's fastest lap, chosen by 22 per cent of entrants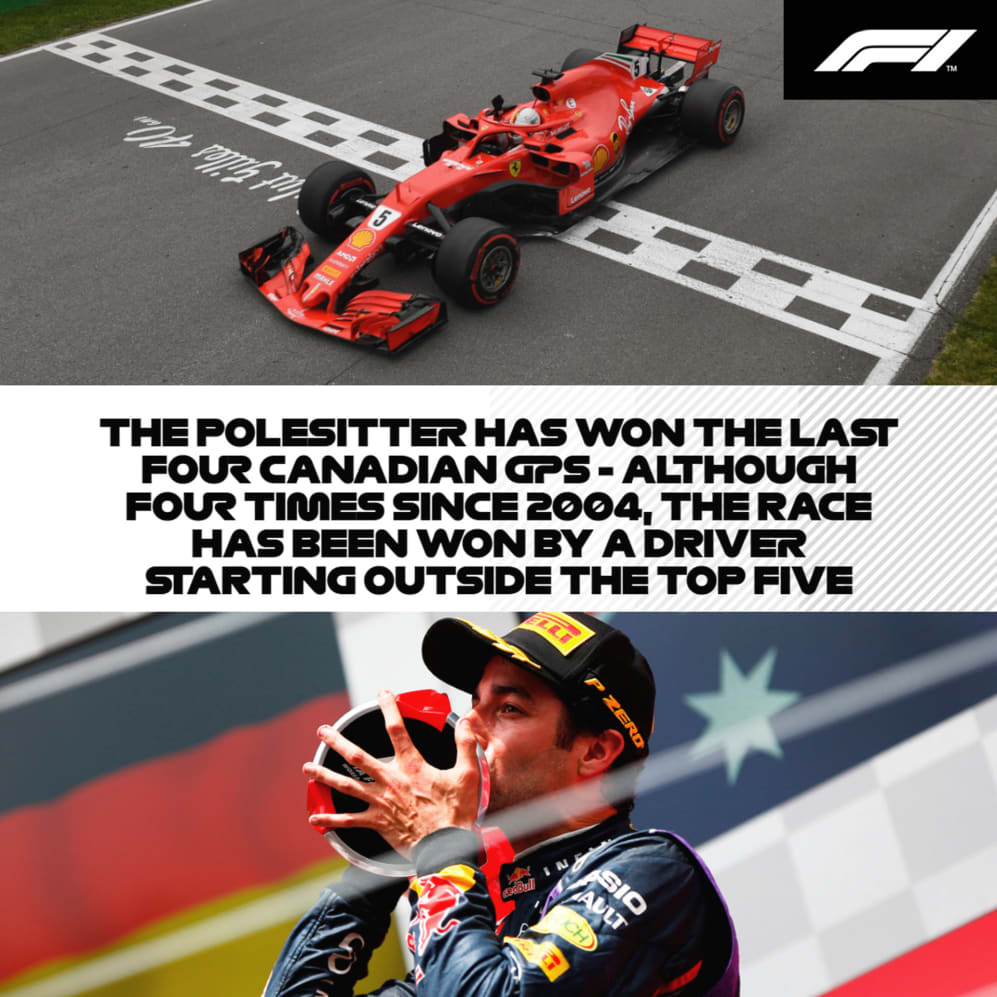 Who's looking good for the win?
Vettel may only have two less pole positions than Hamilton in Montreal, but he's got a mere two wins to Hamilton's mighty six. Yes, Montreal is a track where Hamilton thrives, and alongside the Hungaroring, it ranks as his happiest hunting ground in F1 bar none. He took his maiden victory here in 2007, before triumphing again in 2010 and 2012 before taking a hat trick in 2015, 2016 and 2017. Only Michael Schumacher has won more times here, and Hamilton could equal Schumi's record of seven Canadian victories this weekend.
Trying to prevent that happening will be… well, everyone of course, but chiefly, Valtteri Bottas and the two Ferraris. Bottas may never have won here, but since all the way back in 2015, he hasn't finished outside of the top three in Canada.
As for the Ferrari boys, even Toto Wolff was admitting ahead of the race (with perhaps a touch of gamesmanship) that Canada's layout would likely favour Ferrari rather than Mercedes. It was Vettel, after all, who ended Hamilton's streak of wins here last year with a dominant victory, while a good qualifying for the Scuderia to lock-out the front row could allow one or other of Vettel or Leclerc to play rear gunner and hold off the Mercs.
READ MORE: Canada 'a huge challenge' that could favour Ferrari, says Toto Wolff
That will be a tougher job this year with the greater DRS effect – but with Ferrari's straight-line advantage said to be worth as much as three-tenths of a second on F1's longest straights, the aim will be to qualify well and then ditch the silver cars sharpish in the race before either Bottas or Hamilton can slipstream their way back into contention. But best laid plans and all that…
FAN VIEW: Monaco winner Lewis Hamilton is the overwhelming choice of F1® Play gamers to extend his championship lead by taking a record-equalling seventh victory at Montreal - 60 per cent of entries have picked him as the race winner
Who's a podium outsider?
Unfortunately for Red Bull, we think this is most likely their realm this weekend. The team haven't won in Montreal since Daniel Ricciardo took his maiden triumph in 2014, and even the Aussie would admit that, had Nico Rosberg and Lewis Hamilton not suffered MGU-K issues, he probably wouldn't have had a sniff. Even in their 'let's crush the opposition' years circa 2010-2013, Red Bull only won once in Canada, in 2013.
Podiums here they can do, however, having been on them for the past two years with first Ricciardo in 2017 than Max Verstappen last year. And given the way that Verstappen's driving at the moment, you probably wouldn't bet against him getting in on the champagne action at any Grand Prix this year.
QUIZ: Put your Canadian GP knowledge to the test
Could a threat come from outside of the top three teams? If it did, we'd predict it coming from Haas this weekend. The American squad got hold of Ferrari's updated power unit last time out in Monaco, with Kevin Magnussen using it to great effect to qualify sixth there.
True, Haas' record in Canada is not sparkling – well, it's horrible actually, with the team having scored just once here since 2016. But if qualifying and race conditions are as warm as predicted and the VF-19 can slide into its operational window, Romain Grosjean and Kevin Magnussen's cars – which they were both at pains to stress ahead of the Grand Prix were the fourth fastest on the grid – could be rapid.
FAN VIEW: Sebastian Vettel's dominant victory from pole position in Montreal last year could bode well for the Ferrari driver's chances this weekend judging by F1® Play picks. Just over half of submissions have the German down for one of the podium slots.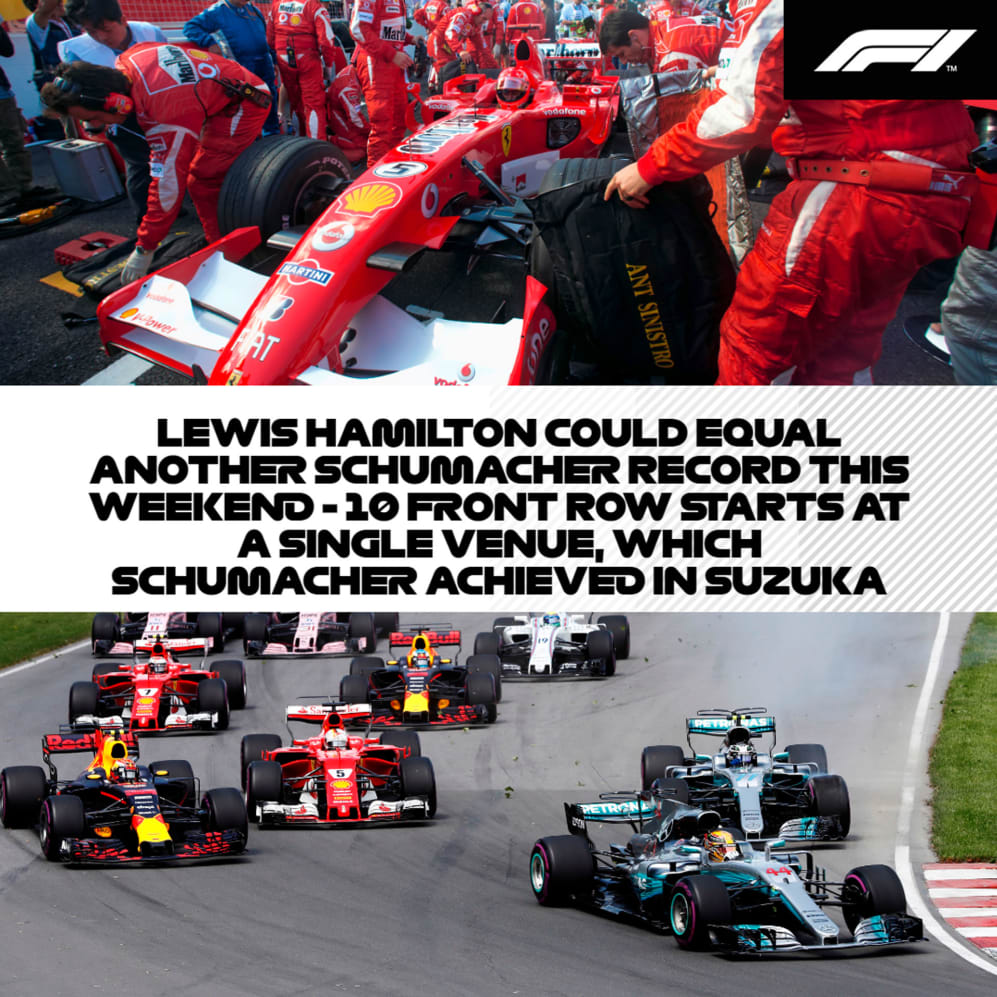 Who'll hoover up any points on offer?
Out of the teams hanging off the top three (other than Haas) it's the Renault pairing of Daniel Ricciardo and Nico Hulkenberg who appear well placed to take solid points here, given their respective records in Canada. Ricciardo, as mentioned, won in 2014 and podiumed in 2017 before finishing fourth for Red Bull last year.
Hulkenberg, meanwhile, hasn't finished lower than eighth in Canada since he retired from the 2013 race, his record since 2014 being 5-8-8-8-7. Last year, he led home a Renault seventh-and-eighth ahead of team mate Carlos Sainz too, so that bodes well for the Regie (and Sainz, who'll tackle the race this year in the sprightly McLaren MCL34, and who's taken points in the past three Grands Prix this season).
On paper, we shouldn't expect great things from Kimi Raikkonen, however. Although the Finn won here in 2005 and finished third a year after in 2006, since then he's failed to finish higher than fourth in Canada despite driving Ferraris and fast Lotuses. In an Alfa Romeo that's currently struggling for pace, life could be difficult.
FAN VIEW: F1® Play gamers aren't optimistic about Racing Point's Lance Stroll in his home race this weekend - one in six have the Canadian as their pick for first retirement.
F1® Play is a free-to-play predictor game that gives gamers the chance to win fantastic prizes. Up for grabs this weekend is a VIP trip for two to the 2019 Formula 1® British Grand Prix, including flights from anywhere in the world, accommodation in a five-star hotel, transport to and from the Silverstone circuit where VIP Paddock Club passes will provide prime viewing, paddock tour, pit-lane access as well as fine dining and hospitality.
The F1® Play App can be downloaded from the App Store or Google Play or you can play online at www.F1play.game