Feature
FORM GUIDE: The favourites for pole, points and victory in Spain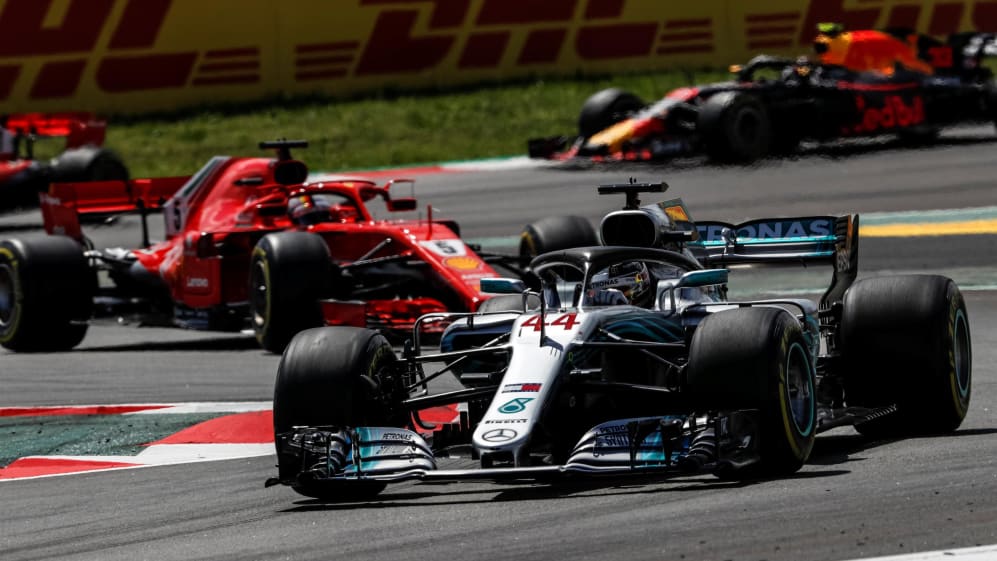 Just a few months after they finished pounding around it for pre-season testing, the drivers head back to the Circuit de Barcelona-Catalunya for round five of the 2019 season. So, who's best placed to combine their pre-season form, current momentum and Spanish pedigree to boss the weekend? We look at the favourites for success at the 2019 Spanish Grand Prix.
Who's the top tip for pole?
Well, we might as well get this out the way early doors – if you're at the Circuit de Barcelona-Catalunya, you're in Lewis Hamilton territory. Perhaps fittingly for a driver tipped as a potential G.O.A.T. (that's Greatest Of All Time, not the four-legged animal), Hamilton has shone in recent years at this track that the drivers are so intimately familiar with.
He's been on pole here for the past three years, and in 2014 too. His erstwhile Mercedes team mate Nico Rosberg, meanwhile, established Mercedes' pole position streak at the track in 2013, with the Silver Arrows having taken every P1 on the grid since then, as well as locking out the front row at every race here bar one from 2013 onwards.
So Mercedes and Hamilton are, natch, our favourites for pole – but look out for Valtteri Bottas in the #77 Merc. He's currently on a two-race run of besting Hamilton in qualifying, and was just 0.040s adrift of his team mate in Q3 in Spain last year…
FAN VIEW: He may not be favourite for pole, but nearly a third of F1® Play gamers have picked Charles Leclerc to pick up the bonus point for the fastest race lap.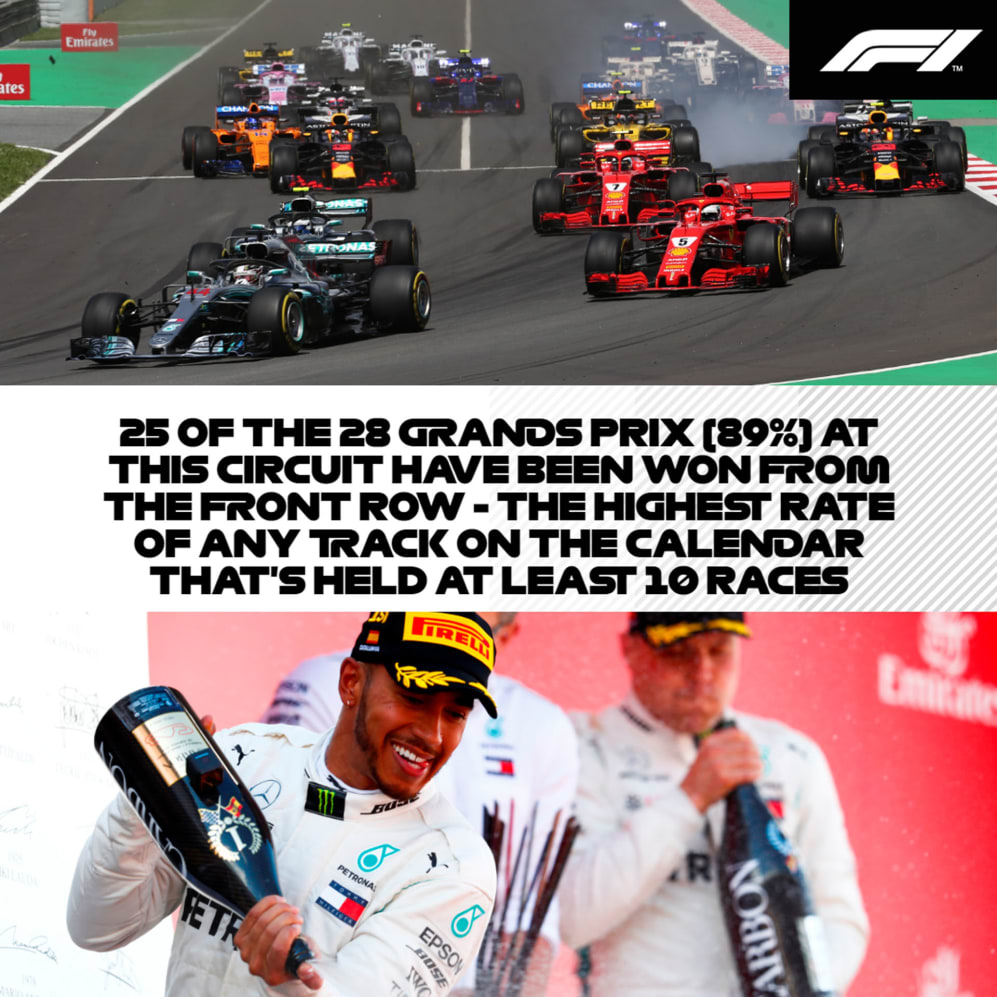 Who's looking good for the win?
Again, it's Lewis Hamilton who's got to be the favourite based on past form. He's not been beaten in Spain for the past two seasons, and may well have won in 2016 had he and Nico Rosberg not had their little tete-a-tete. Hamilton also won here in 2014, while Mercedes – barring that 2016 blip, which allowed Max Verstappen to take a sensational maiden victory in his first outing for Red Bull – have been victorious at every Spanish Grand Prix since that 2014 Hamilton victory.
Given the way that their season has started, we see no reason why a fifth straight win for Mercedes – and, heck, even a fifth one-two – shouldn't follow hot on the heels of the Azerbaijan race.
The counter-argument to that would be the fact that Ferrari's pre-season form around Barcelona was stunning, so if the team in red can get on top of their tyre issues and give their drivers some much-needed confidence behind the wheel of the SF90, there's a chance that the Scuderia could arrest that momentum this weekend. Their other secret weapon could be the power unit upgrade they have chosen to introduce early here in a bid to get their title charge back on track.
FAN VIEW: 60% of F1® Play gamers so far have picked Mercedes man Hamilton to win the race, three times the number who chose the second most popular driver, Ferrari's Charles Leclerc.
Who's a podium outsider?
Sebastian Vettel may not have a great win record in Barcelona – with just one here in 2011, despite all those years of Red Bull domination elsewhere – but he's been pretty good at getting on the podium here, having been second or third four times, the same as Hamilton.
Elsewhere, Red Bull have a decent run of podium appearances in Spain, having featured on every rostrum in Barcelona since 2014 barring their 2015 annus horribilis. That should give confidence to Max Verstappen and the ever-improving Pierre Gasly this weekend, as they prepare to unleash the 'subtle' updates on their RB15s.
Since the switch to hybrid power in 2014, the podium has been a purely Mercedes/Ferrari/Red Bull affair in Spain, but there have been some notable performances, particularly Force India's fourth- and fifth-place finishes in 2017. And with Sergio Perez having finished a fighting sixth last time out in Baku, and Racing Point's trajectory seemingly on the up, could they once again be the team to get in amongst the top three?
FAN VIEW: At 54 per cent, just over half of the F1® Play gamers believe there'll be a full on-track safety car during the race on Sunday.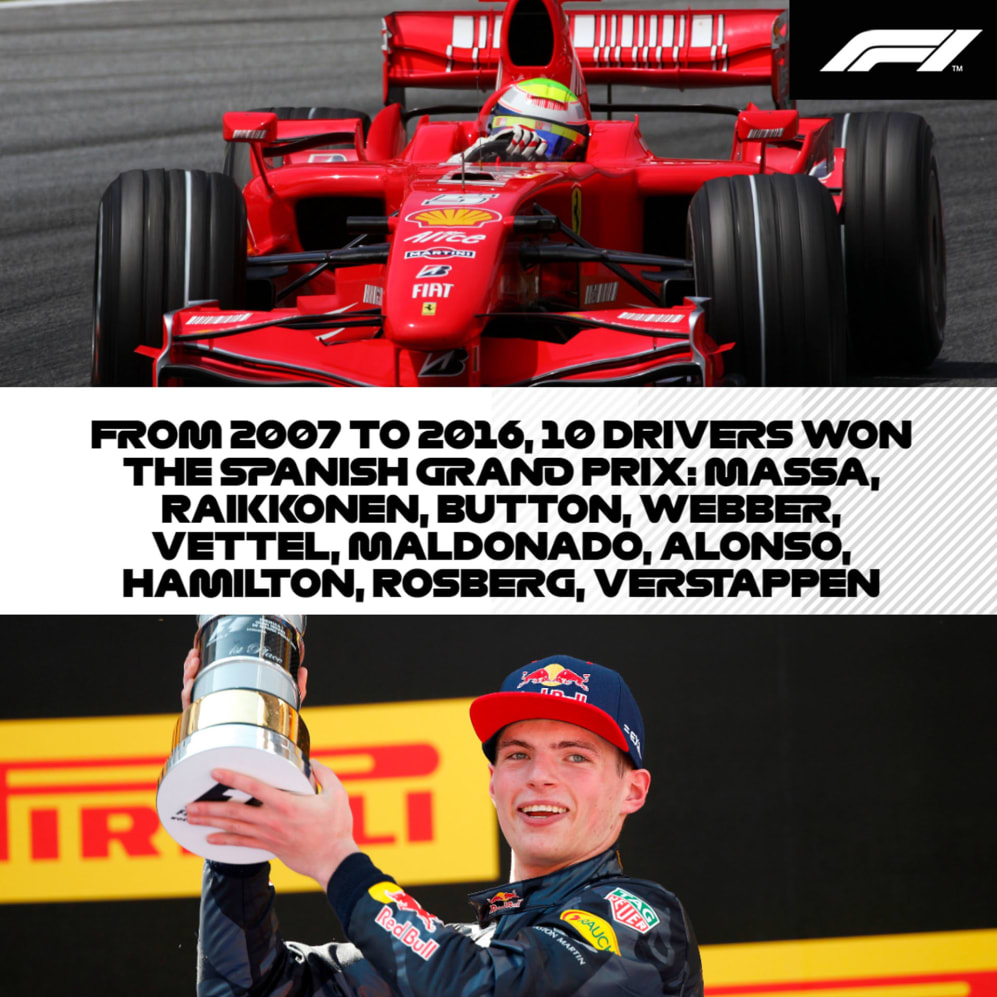 Who'll hoover up any points on offer?
Spain is traditionally the race of the season where the teams field their B-spec cars as the 'European' part of the championship kicks off in earnest. But who will use their new and improved machines to best effect?
Well, there are a couple of Spain specialists in amongst the current midfield-dwelling drivers, chief among them being Perez, Alfa Romeo's Kimi Raikkonen and home favourite Carlos Sainz.
Sainz in particular has managed to amass a full 22 points in just four Grands Prix here, scoring at every race with a record that reads 9-6-7-7 – and famously beating childhood hero Fernando Alonso there last year, as documented in Netflix's Formula 1: Drive to Survive series. The McLaren driver clearly subscribes to the Nigel Mansell philosophy that your home fans can make you half a second faster – and after taking his first points of the season last time out in Baku, don't bet against him repeating the trick this weekend.
As for Perez and Raikkonen, Perez was the lead Force India driver in that 2017 rout, claiming fourth place in Barcelona, his best finish here, while Raikkonen is a two-time Spanish Grand Prix winner with both McLaren and Ferrari, and has three other podiums on his account here. The Finn has retired from the previous two Grands Prix in Barcelona, however, so he'll want to make sure he doesn't nail the hat trick to keep his record of being the only driver outside the top three teams to score points at every race this year alive.
Finally, look out for Romain Grosjean in the Haas. The team were super-quick around here in pre-season testing, and whenever Grosjean has finished a race in Barcelona, he's done so in the top 10. If Haas can switch those Pirellis on like they did here back in February, the Frenchman could be set for his first points of the campaign.
F1® Play is a free-to-play predictor game that gives gamers the chance to win fantastic prizes. Up for grabs this weekend is a VIP trip for two to the 2019 Formula 1® British Grand Prix, including flights from anywhere in the world, accommodation in a five-star hotel, transport to and from the Silverstone circuit where VIP Paddock Club passes will provide prime viewing, paddock tour, pit-lane access as well as fine dining and hospitality.
The F1® Play App can be downloaded from the App Store or Google Play or you can play online at www.F1play.game