Feature
FORM GUIDE: We look at the favourites as F1 heads to Sochi for the Russian Grand Prix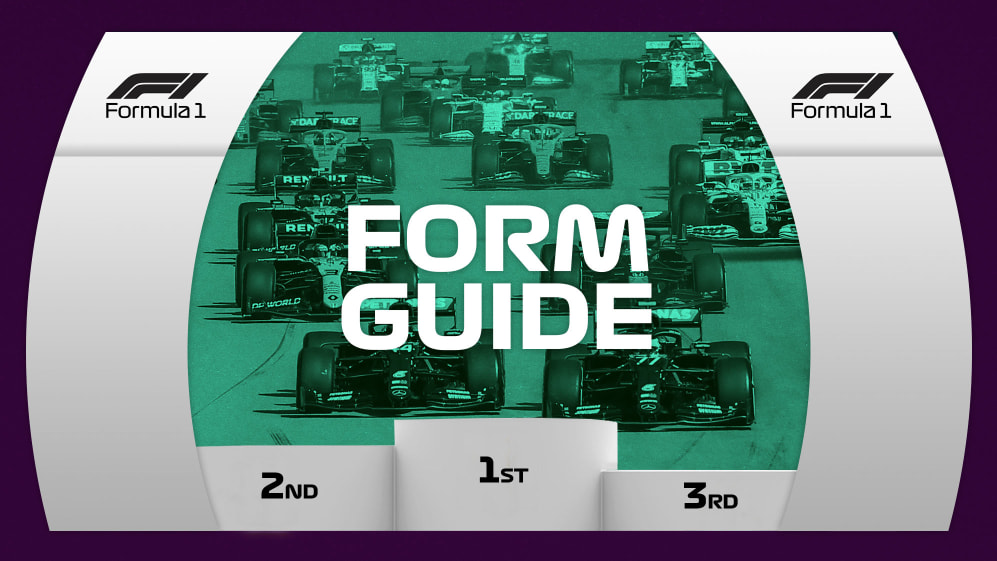 Two weeks on from McLaren's breakthrough victory at Monza, it's time to head to the Sochi Autodrom for the 2021 Russian Grand Prix. So, ahead of the weekend, we pick out the favourites for pole, points, podiums and victory – and see how you're voting on F1 Play.
Vying for pole
You know who won't be vying for pole this weekend? Max Verstappen. That's because the Dutchman arrives in Sochi with a three-place grid drop hanging over him after his and Lewis Hamilton's Monza clash, meaning that, even if Verstappen goes fastest in qualifying, the highest he could start would be fourth.
That will mark the first time Verstappen has started outside the top three this season, while he's also scored seven of the last eight pole positions.
READ MORE: Title tension, Ricciardo's form and the Alfa Romeo seat – 5 fascinating storylines ahead of the Russian GP
It might have been a tall order for a Verstappen pole, however, with only Mercedes and Ferrari having ever taken pole position here. Hamilton has taken two of those poles (in 2014 and 2020), while Valtteri Bottas as been on pole here just once, in 2018.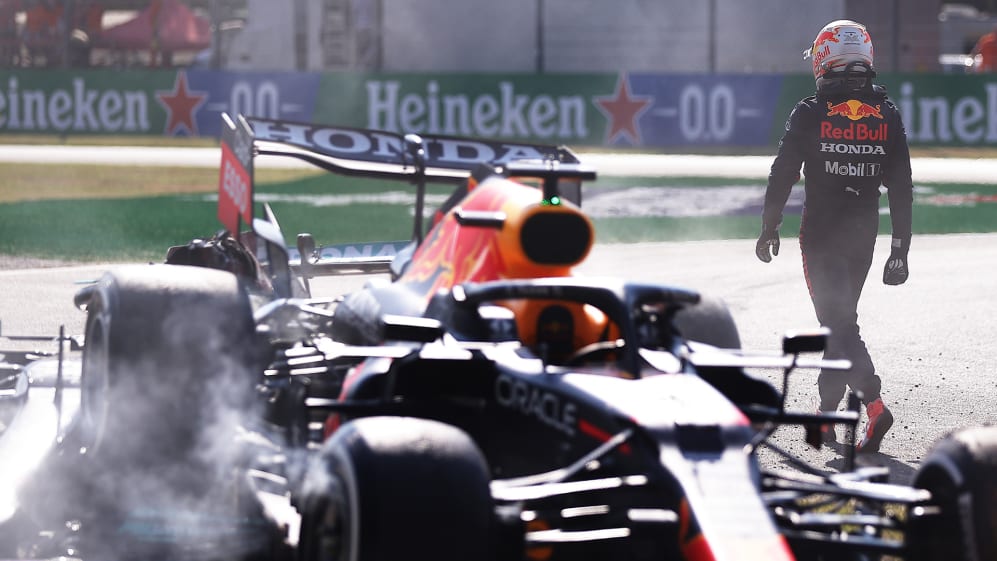 But the Finn has a fine record in Sochi, having never started outside the top four here in seven attempts, while after going fastest in Friday qualifying and the Sprint in Monza, he should be feeling confident ahead of the weekend.
PALMER: Were the stewards right to punish Verstappen for his Monza clash with Hamilton?
Can Sergio Perez spoil the party for Mercedes? The Mexican was an excellent fourth on the grid here last time out – but has just one front row start to his name in 2021, way back at Imola.
Pole positions in the last five years:
2020 – Lewis Hamilton (Mercedes)
2019 – Charles Leclerc (Ferrari)
2018 – Valtteri Bottas (Mercedes)
2017 – Sebastian Vettel (Ferrari)
2016 – Nico Rosberg (Mercedes)
FAN VIEW: It was impossible to separate Max Verstappen and Lewis Hamilton after Monza as Max's Red Bull ended up on top of the Mercedes of Hamilton. The F1 Play voting for pole at Sochi has a similar closeness, it's neck and neck up front. There is notable support for Valtteri Bottas too after his fine performance in Italy.
In the mix for victory
The good news about Verstappen's penalty is that, with Sochi's long straights and pair of DRS zones, it's very possible for a fast car to work its way up the order. Indeed, starting P19 in 2018, Verstappen had climbed to his eventual P5 finishing position within the first eight laps – with Red Bull perhaps tempted to go for the same strategy again this weekend and take on a new power unit for the Dutchman.
They might be particularly tempted given that Team Principal Christian Horner admitted he'd earmarked Monza and Sochi as "Mercedes circuits" – and with good reason. Despite Ferrari having taken two poles here, Mercedes have won every race since 2014, while leading 309 out of a possible 370 laps (or 84%).
READ MORE: Horner unconcerned over Verstappen grid penalty – but predicts Sochi will be 'a challenge' for Red Bull
It's worth looking at Bottas again, who would have three Sochi wins to Hamilton's one in the time they've been partnered at Mercedes if he hadn't had to give up his 2018 victory to his team mate – with the 3.6-mile Autodrom a track that the Finn simply thrives at.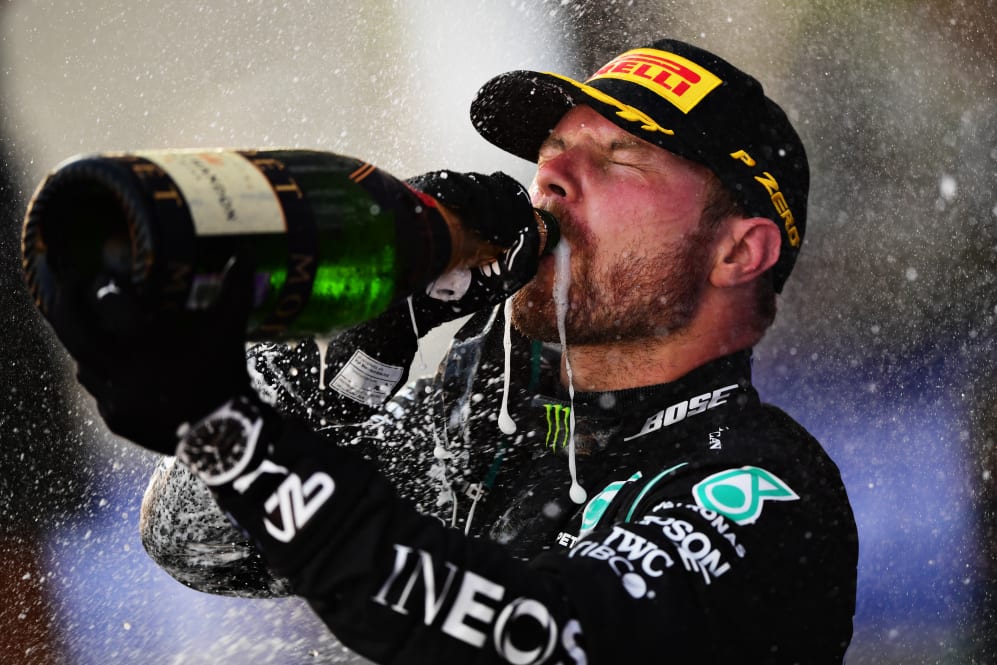 And if you'll permit us to speculate wildly: was Bottas taking on a new power unit in Monza last time out a way for Mercedes to pay him back for 2018, teeing him up for at least one final Silver Arrows victory this weekend?
That remains to be seen. But it's fair to say that Hamilton is no slouch himself around here, with four victories overall (including the gift of the 2018 one) to Bottas' two. If Red Bull can find the pace this weekend, however, Perez has form here, having never finished out of the points in Sochi (and finishing on the podium in 2015) – although the Mexican is on a poor run currently, with a best finish of P5 in the last six races.
READ MORE: Red Bull retain option on Williams-bound Albon for 2023, reveals Horner
Sochi hasn't been Verstappen's favourite track, however, with a best finish of P2 here last year, helped by penalties for Hamilton – while P4 had been his best before that.
Wins in the last five years:
2020 – Valtteri Bottas (Mercedes)
2019 – Lewis Hamilton (Mercedes)
2018 – Lewis Hamilton (Mercedes)
2017 – Valtteri Bottas (Mercedes)
2016 – Nico Rosberg (Mercedes)
FAN VIEW: A similar story here with three drivers accounting for just about all of the F1 Play votes. Hamilton leads Verstappen by a whisker, with Bottas well behind, but with much more support than ahead of recent races. It's tumbleweed from a McLaren perspective despite that famous Monza one-two.
Podium outsiders
It's time to talk now of F1's most recent winners, with McLaren having ended a 170-race wait for victory at the Italian Grand Prix, Daniel Ricciardo leading home Lando Norris for what was also the team's first one-two in over a decade.
How might they fare this weekend? Well, although downforce levels are higher in Sochi than at the ultra-low drag Monza, it's still a power-sensitive circuit with a couple of decent straights, which could play to the strengths of the MCL35M, which flew all weekend at Monza. Ricciardo also recovered well from a penalty here in 2020 to take a well-deserved P5, while Norris' best is a P8.
READ MORE: Ricciardo needed summer break to reset, says McLaren boss Seidl after the Australian's Monza win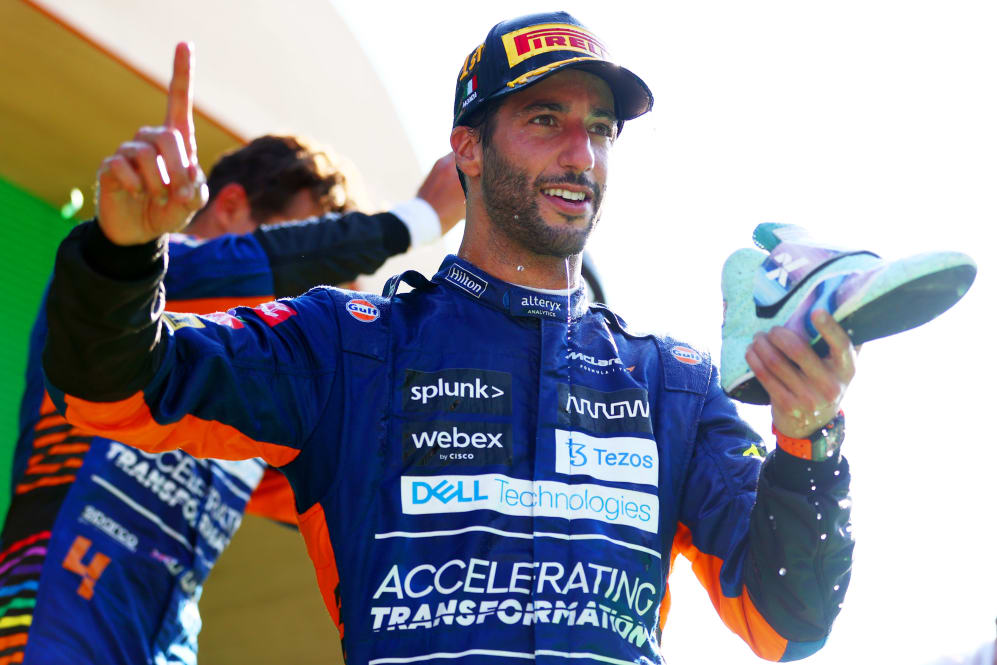 Over in chief rivals Ferrari's camp, Charles Leclerc has always gone well at Sochi, taking P7 for Sauber in 2018, followed up by a P3 and a P6 in ensuing years, and has never been outqualified by a team mate here.
Carlos Sainz, meanwhile, has only scored twice here since 2015, having crashed out on Lap 1 in 2020. Can Sainz maintain his current seven-Grand Prix scoring streak, the longest of any driver at the moment?
Podiums in the last five years:
Mercedes – 9
Ferrari – 5
Red Bull – 1
FAN VIEW: While they may not be fancied to win again in Sochi, there is plenty of support for the McLarens to snatch a podium spot or two. Norris is the main pick for F1 Play gamers, who favour him over Daniel Ricciardo in the battle for a spot in the top three come late Sunday afternoon on the Russian coast.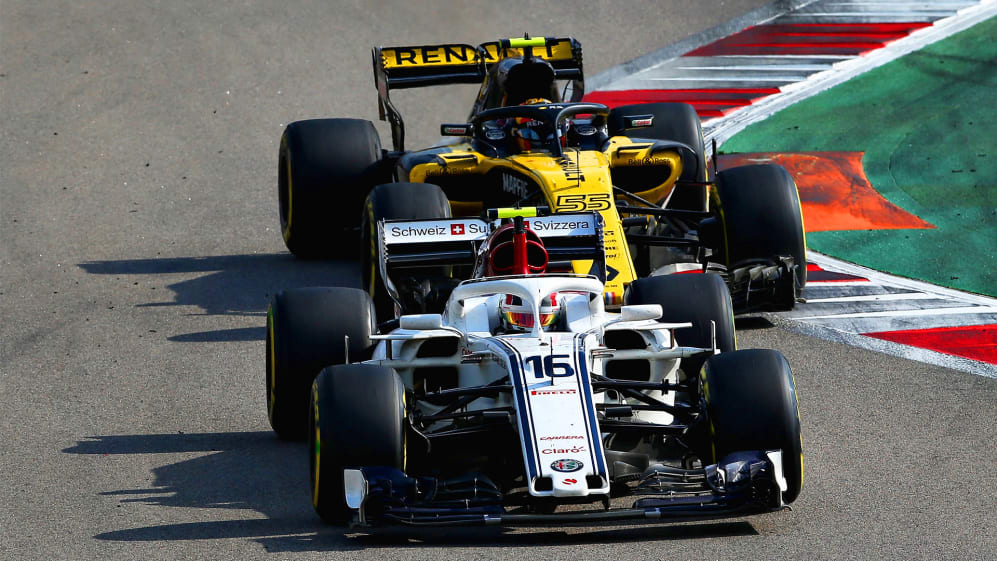 Points potential
Away from all the hullabaloo surrounding McLaren's Monza victory, George Russell quietly claimed Williams' third points finish in four races for P9 – with team mate Nicholas Latifi just two places further back.
Russell also managed to put himself P13 on the grid in Sochi last year, so with a racier FW43B to play with in 2021, can Williams take points again, to move further clear of rivals Alfa Romeo for P8 in the constructors' (with the team currently 19 points clear of their rivals)?
AlphaTauri ended their perfect run of taking points this season with a double retirement for Pierre Gasly and Yuki Tsunoda in the Italian Grand Prix. That was especially painful for Gasly, who'd taken P6 in Friday qualifying, and who will seek retribution in Sochi, albeit that he's never finished higher than P9 at the track.
READ MORE: 'Never rule anything out' – Horner leaves door open for Gasly return to Red Bull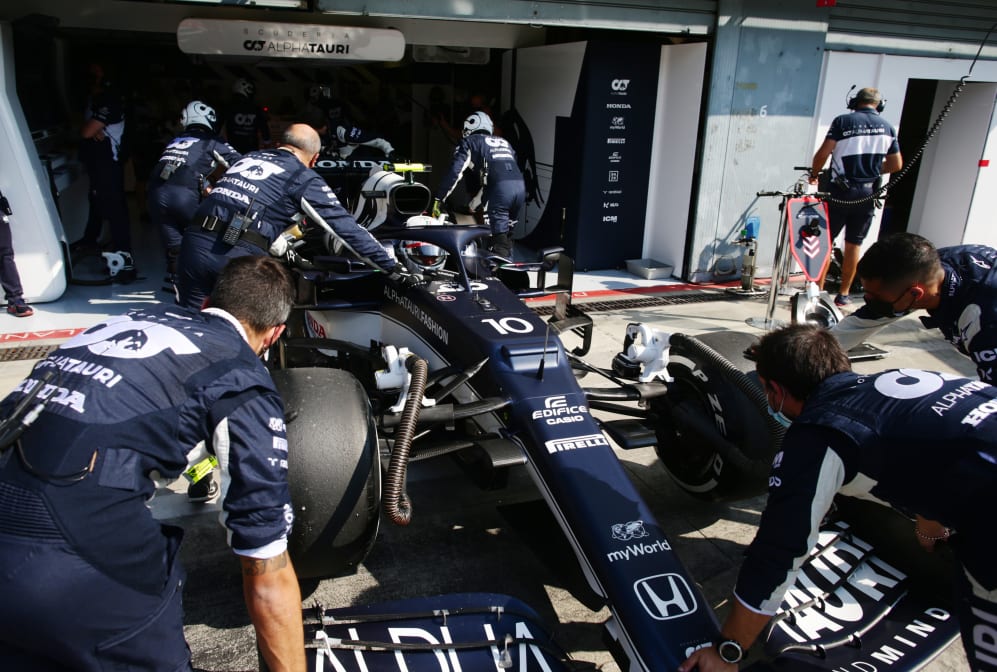 Finally, look out for the Alpine and Aston Martin drivers. Newly-retained Sebastian Vettel is a three-time podium finisher in Sochi, while Aston team mate Lance Stroll is fresh off his best finish of the year in Italy.
ANALYSIS: Why Aston Martin have opted to stick with Vettel and Stroll for F1's new era
Over at Alpine, Fernando Alonso took uncompetitive Ferraris and McLarens to P6 here in 2014 and 2016 respectively, while Esteban Ocon has scored on all three of his Sochi visits, and is on a five-race points streak currently.
Points in the last five years:
Mercedes – 208
Ferrari – 98
Red Bull – 69
Racing Point/Force India – 37
Renault – 27
Williams – 24
McLaren – 21
Haas – 10
AlphaTauri/Toro Rosso – 7
Alfa Romeo/Sauber – 6
FAN VIEW: The usual suspects dominate the voting here. Ferrari ace Charles Leclerc, AlphaTauri's Pierre Gasly and former world champs Fernando Alonso and Sebastian Vettel are all hot picks for the top 10 in Sochi. There is also support on F1 Play for the second Alpine of Esteban Ocon and second Aston Martin of Lance Stroll.