Gasly predicting 'spicy' qualifying after 'rallycross'-like opening day in Turkey
AlphaTauri's Pierre Gasly declared himself shocked by how slippery the Istanbul Park circuit was across Friday's pair of Turkish Grand Prix practice sessions. But the Frenchman was hoping to use the uncertainty thrown up by the conditions to his advantage, as he predicted a "spicy" qualifying session on Saturday.
Gasly, on his first ever outing at the Turkish track, overcame a spin to take a strong P4 in Free Practice 1 on Friday morning, before going seventh fastest in FP2, just behind team mate Daniil Kvyat – with Gasly saying that his AlphaTauri AT01 had been more like a rallycross car in the slippery conditions, a fact that would most likely force his team to revise their initial set-up predictions for the rest of the weekend.
FP2: Verstappen seals Friday clean sweep as he heads Leclerc in second Istanbul practice
"I must say this morning was quite shocking," said Gasly. "I enjoyed it, it was really fun but it felt more like rallycross rather than Formula 1! It does feel different than what we're used to feeling in general, so it was a pretty fun way to discover this track.
"I think the grip came up a little bit this afternoon and also with the softer compound," he added, "but generally a lot slower and a lot more slippery than we expected, so I think we need to revise a bit what we want to do for quali and for the race with the car with all the simulations we ran, because we expected it to be quite a lot faster than that."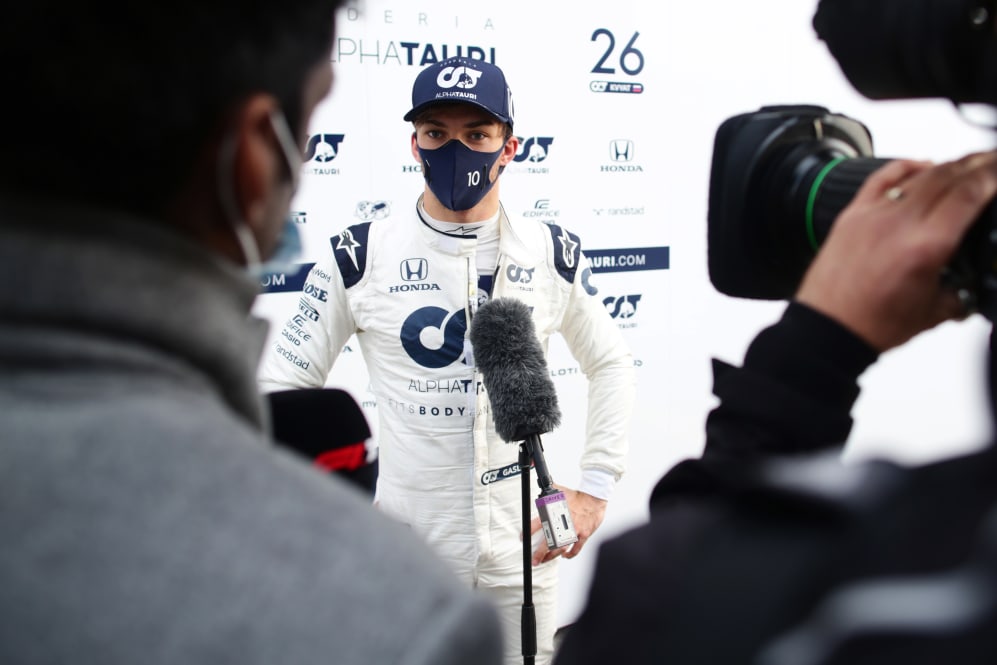 Meanwhile, having taken a surprise fourth on the grid at Imola last time out, Gasly was predicting another unsettled grid order in Saturday's qualifying session.
"I can tell you it's going to be spicy, that's for sure, no doubt about that," he said. "We just need to make sure we do our thing properly. The tyres are playing such a big factor; we can see it with the gaps being a lot bigger than usual. If you manage to get the tyres in the right window, you can really extract a lot more performance. There's quite a lot more things we need to understand, but hopefully we can make another step forward tomorrow."
READ MORE: 'It was a bit of a disaster' - Hamilton frustrated with Mercedes' Friday struggles in Turkey
Having headed his team mate in FP2, meanwhile, Kvyat said he expected this to be another weekend where "anything can happen" – with Kvyat arriving in Turkey off the back of a strong fourth place in the Emilia Romagna Grand Prix two weeks ago, as he fights to retain his AlphaTauri seat for next year.
"It was quite extreme at some points, very unusual, but we have what we have, and we'll work around it," said Kvyat.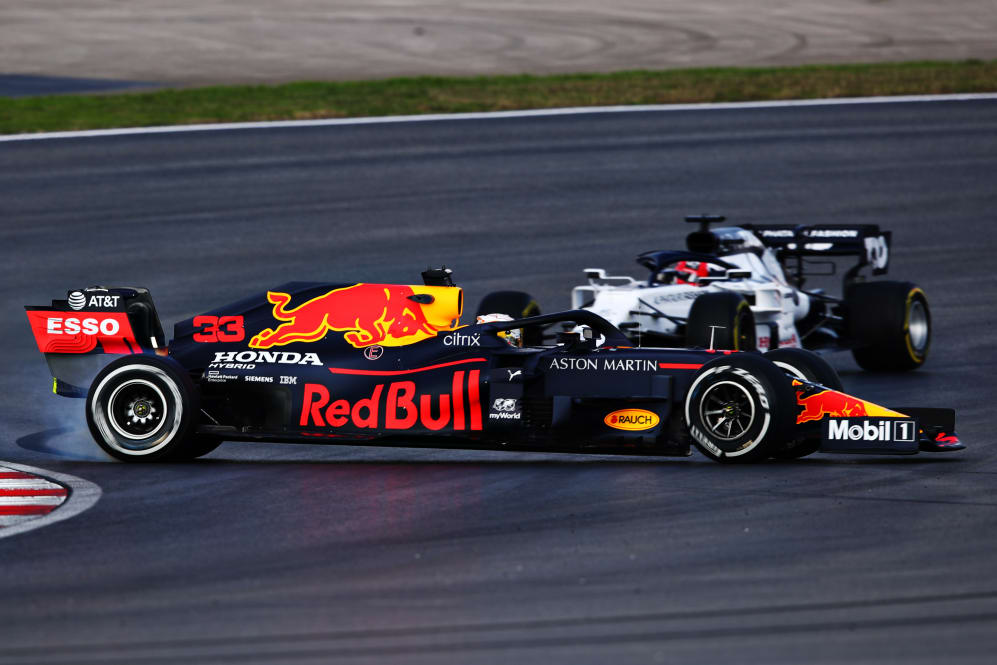 "I think it can be quite interesting in the end. In these conditions, anything can happen. It's cold, the tyres... it's not clear how they work, strategy is not going to be clear until the race, I think. It will be one of those ones again where anything can happen."
READ MORE: Kvyat already evaluating 2022 return if he loses AlphaTauri seat
AlphaTauri are looking for a strong result this weekend, meanwhile, as they seek to close the 14-point gap to their sixth-placed compatriots Ferrari before the season end, with the Scuderia's Charles Leclerc having ended FP2 in second place, behind the Red Bull of Max Verstappen.