Feature
Get closer to the twists and turns of the second half of the 2023 season with F1 TV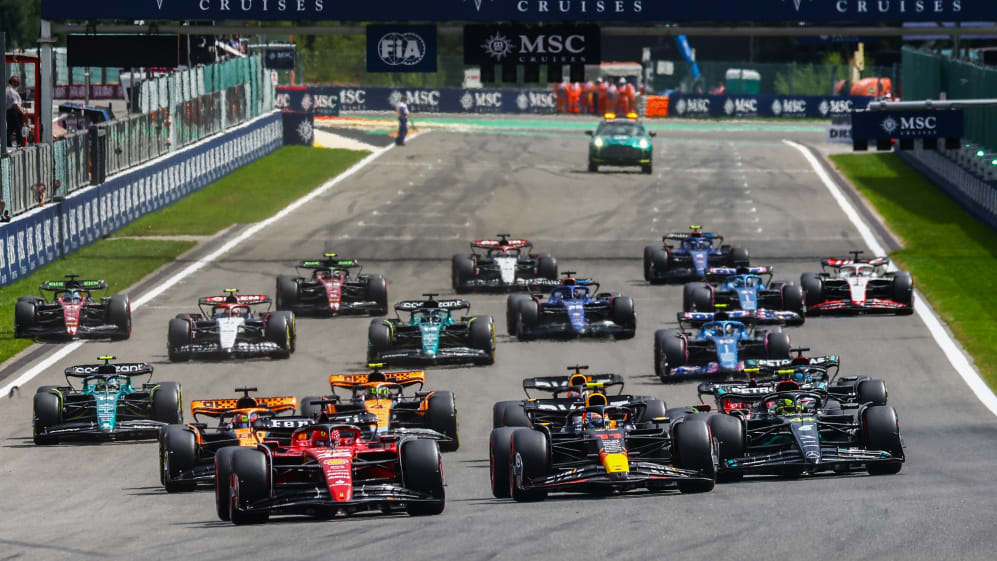 We're witnessing history right now, but will Max Verstappen and Red Bull's incredible winning streak continue? They say nothing lasts forever, so after an absolute freight train of victories, the second half of the season might not be quite as straightforward.
You can catch all the action during the second half of the season, from every Grand Prix weekend live and on demand with F1 TV Pro, plus exclusive F1 shows for the inside view from the paddock. And you can get ready for the all-orange crowds at Zandvoort with 20% off F1 TV Pro for the rest of the season*.
DESTINATION GUIDE: What fans can eat, see and do when they visit Zandvoort for the Dutch Grand Prix
It has been busy behind the leader, and you can pick which one of his rivals to follow with F1 TV Pro's driver maps or jump onboard for driver camera and team radio covering every car at the click of a button.
We've had plenty of surprises in the first half of the 2023 season, including a happy Fernando Alonso bagging six podiums in an Aston Martin that started the season as the second-fastest car.
As well as that, we have seen the sudden renaissance of McLaren, and the return of Daniel Ricciardo. So, before the action gets going, F1 TV's reporter Lawrence Barretto has given his predictions for the second half of the season, and they are quite bold.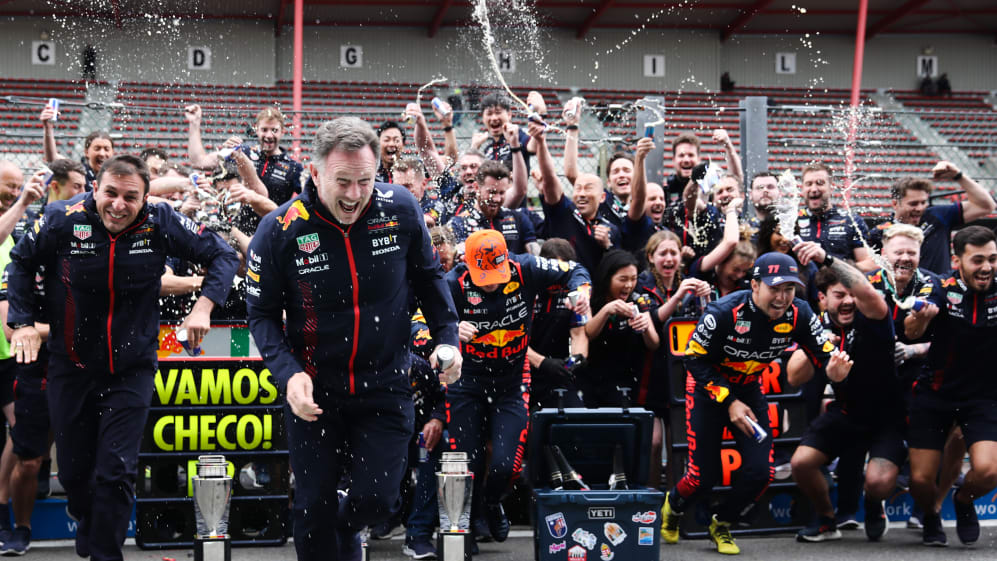 Prediction 1: Red Bull are making history but are they invincible?
Barretto thinks that Red Bull's 13-race winning streak will be broken. He says: "We've seen Max Verstappen win pretty much everything so far this year and that might make you think, well he's going to come back and win everything else like Sebastian Vettel did in 2013, but I honestly don't think that's the case. There's the law of probabilities."
Verstappen managed to win the title in Japan last year, so could he do it in Qatar in 2023 or will someone make him wait longer? You can watch all sessions for the rest of the season unfold on demand, as well as over 50 years of race archives on F1 TV Pro at a time to suit you and stream via the app on any of your devices when you're on the move. 'Lights out' is whenever you want it.
HALF TERM REPORT: Red Bull – Smashing records and charging towards more title glory, but can they go unbeaten?
Prediction 2: The challengers building for 2024
"McLaren this year have shown that you can start badly but make a massive step in-season," adds Barretto. "You've got Oscar Piastri, Lando Norris, performing at such a high level and they're pushing each other rather than getting in each other's way. And I think that sets them up nicely for 2024."
"You've got Mercedes – they finally realised that the direction they took was the wrong one. They're switching and 2024 is where they can put all their resources. Red Bull have been dominant these last couple of years, but that doesn't mean their dominance is going to continue."
IT'S RACE WEEK: 5 storylines we're excited about ahead of the Dutch Grand Prix
F1 TV Pro's exclusive shows get you the full story with team interviews, scoops and insights from Will Buxton, Laura Winter, Rosanna Tennant and, of course, Lawrence Barretto. Sam Collins is on hand for Tech Talk, guiding you through the engineering, while ex-F1 driver Jolyon Palmer provides driver analysis.
Prediction 3: Second half winners
Barretto sees others shining in the second half. He explains: "We saw last year Mercedes getting that win at the end of the season. I expect Mercedes to get the win that Lewis has been craving for so long. Lando Norris, who's been on the precipice of getting that first win will be in the mix.
"Aston Martin have struggling recently, but they can compete if they have a good development package after the break. I just think you'll see Red Bull get drawn into the rest of the pack and that will make it a competitive end of the season."
TECH TUESDAY: The best car, best upgrade and biggest disappointment of 2023 so far
So, are we going to see Lando's first win? Or will Lewis get that long awaited 104th victory? What about Alonso, can he get that mythical 33rd win? Or could Checo, despite an up and down first part of the year, win at home in Mexico?
So, keep an eye on all the sessions, especially qualifying, which has proven to be very close this year, and zero in with F1 TV's live timing, which includes tyre data and driver maps, to see who's quickest and who's losing time.
Coming up after the break
"The second half of the season is packed with a stack of cracking races," Barretto adds. "Singapore is one of my favourites, the cars look great under the lights. And we go to Las Vegas.
"The first time racing down that two-kilometre stretch of strip with all those hotels – it's going to look incredible. The drivers are excited about it. The Paddock is excited about it – it's going to be packed out."
F1 NATION: Verstappen goes for gold again on home soil with another F1 record in sight – it's our Dutch GP preview
Of all the races, Las Vegas is the one you want to watch on your biggest screen. With F1 TV Pro available on Apple TV, Amazon Fire TV and ROKU, as well as chrome and Airplay casting means that you can enjoy the Grand Prix on your main screen and have all the tracker and timing data across other devices.
Will Max Verstappen lose his grasp of top spot? We'll have to watch and see. F1 TV Pro audiences are in complete control, with all the information, driver onboards, coverage and analysis at their fingertips, across screens big and small – live, on the go, and on demand.
Formula 1 will be back Friday 25th August with the Dutch Grand Prix, and new subscribers are offered 20% off F1 TV Pro* for the rest of the season so you get the maximum out of every weekend; you won't want to miss a second, just to see if Barretto's predictions come true.
*Offer valid until 23:59 BST on 28th August 2023. Available on web and apps only for F1 TV Pro monthly in territories where F1 TV Pro is available (excluding – Canada, Colombia, Czech Rep. Denmark, France, Kenya, Peru, South Africa and Switzerland). Promotion is available to new subscriptions only and discounted subscriptions will auto-renew to full price after the initial 4 months, unless auto-renewal is cancelled prior to the date of renewal. Full T&C's available here.