'Giving up is never an option' – Hamilton posts defiant message after winless run continues in Austria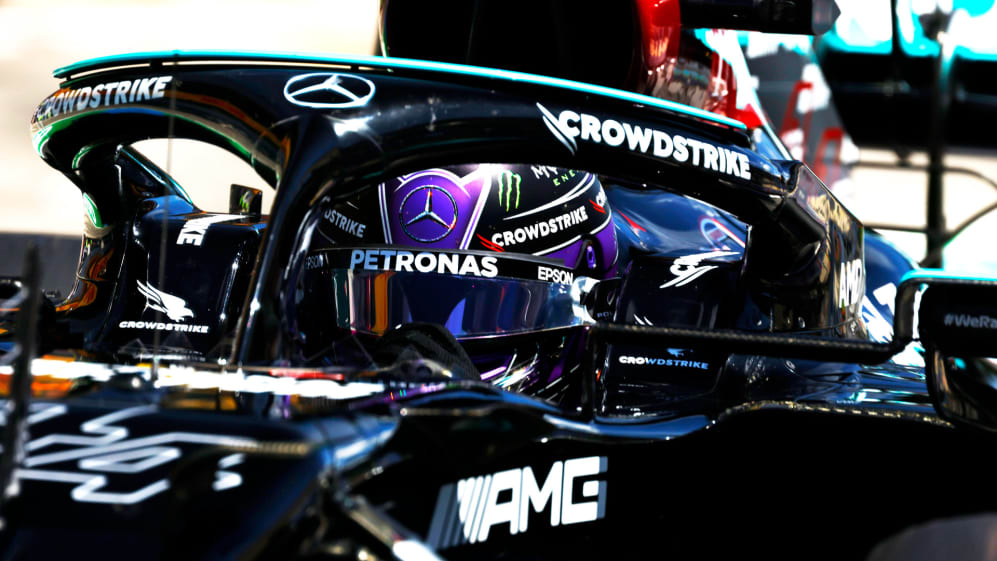 Lewis Hamilton may be down in the championship but he's keeping his chin up after finishing fourth in the Austrian Grand Prix on Sunday – well behind title rival and race winner Max Verstappen – as he posted a message on social media to stress that he will "fight 'til the end".
The championship is now split by 32 points in Verstappen's favour after Hamilton fell out of the podium places with damage to his car at the Red Bull Ring. But with a break of two weeks until his home race at Silverstone, Hamilton's spirits are clearly high.
READ MORE: How McLaren's upgrades helped Red Bull turn the screw on Mercedes in Austria
After the Austrian GP, he posted on Instagram: "It is times like these that we must stay vigilant, focused and determined. Giving up is never an option. We fight til the end.
"I want to thank all that came today to support me and my team, for travelling all this way. I am truly grateful and want to send you love and positive energy. These past 5 races have been hard but I stay positive with the belief I have in my team that we will fight back. Onto the next one."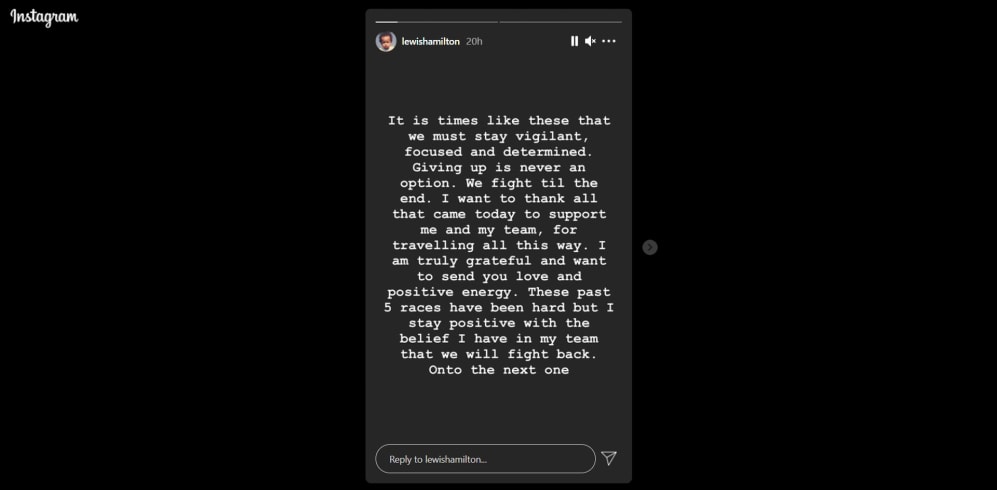 The Briton called on his team to improve their Mercedes W12 after losing out to Verstappen in the Styrian Grand Prix, and one week later he reiterated those calls.
"We need to improve; I mean if you look at Max today, two stops, and he was 18 seconds in the lead. They've added so much performance, clearly, and we've got a lot of work to try and do in order to try and close that gap," said Hamilton.
READ MORE: Ross Brawn on Perez's penalties, Mercedes' dilemma – and who impressed him most in Austria
"I hope our car feels better there [at Silverstone]; it felt pretty poor here the past two weeks, so it's definitely been a painful few races but we'll keep our head up and keep trying," he added.
The Silver Arrows will indeed update their car for the British Grand Prix, but have their work cut out to claw back the 44-point deficit to Red Bull in the constructors' championship.
READ MORE: Hamilton says Mercedes upgrade won't be enough to catch Red Bull after winless run continues in Austria