Allison confirms Mercedes ARE planning W12 upgrades this season as title battle with Red Bull hots up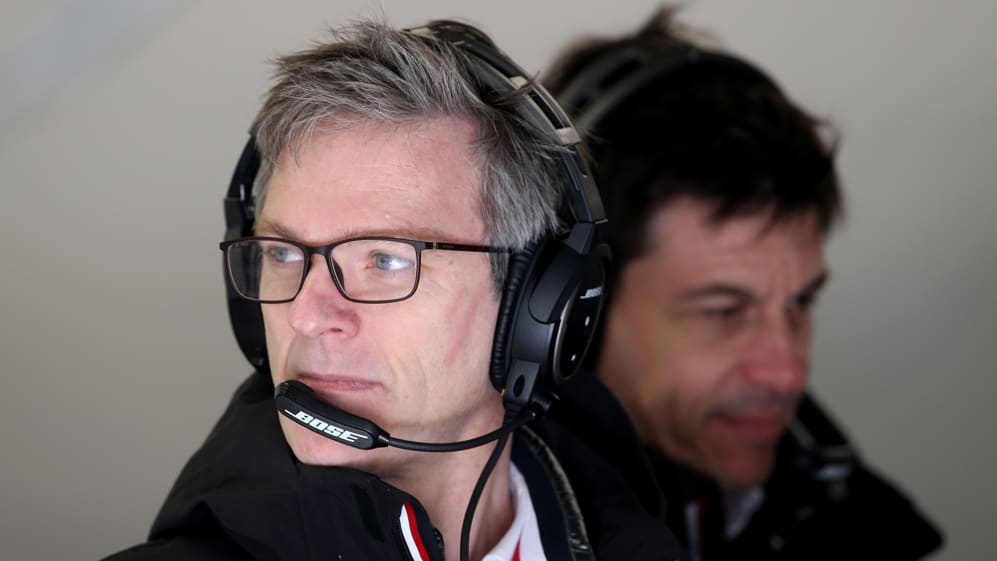 Mercedes Team Principal Toto Wolff said after the Styrian Grand Prix that there would be no more active development on this year's Mercedes W12. But according to Mercedes' soon-to-be Chief Technical Officer James Allison, that doesn't mean that there aren't still a few upgrades working their way through the pipes at Mercedes' Brackley and Brixworth HQs to help them take the fight to Red Bull.
Speaking to the media after Max Verstappen's crushing win at the Styrian Grand Prix, Wolff appeared to suggest that Red Bull's current performance advantage was partially down to them committing to developing their current car in favour of working on their 2022 car, with Wolff saying: "We have stopped developing for this year because we believe next year is so important to get right. And they keep adding bits."
READ MORE: Wolff admits Styrian GP was 'first race in 8 years' where Mercedes lacked pace to fight for victory
But according to Allison, speaking exclusively on this week's episode of our F1 Nation podcast, there may have been a bit of gamesmanship going on from his team boss…
"We have a reasonable number of things that are going to make our car faster in the coming races," Allison tells hosts Tom Clarkson and Natalie Pinkham. "Let's hope they prove sufficient."
Asked whether his comments were at odds with Wolff's assertion that there would be no more development on the car, Allison – who will take over the Chief Technical Officer role at Mercedes on July 1 – replies: "I don't think those two things are at odds with each other. I don't think Toto has said precisely that.
"What Toto points out is that next year's rules are a big and hairy affair and they demand a huge amount of our attention, so most of the focus of our factory has switched over to the performance discovery for next year, but that doesn't mean that there aren't things still in the food chain from prior to that focus switch.
READ MORE: How Red Bull's Styrian GP pace prevented Hamilton 'doing a Barcelona'
"Furthermore it isn't all of the factory," adds Allison, "and furthermore, we [Brackley] are only one of two factories, there's also the PU factory [at Brixworth] and there is a little bit more to come from the PU. So there's some more aerodynamic change in the offing, a little bit of PU, we hope, on the delivery side and just a few things that are not quite as tidy as we would wish that we still have an opportunity to put right while this season is still very much alive and hot."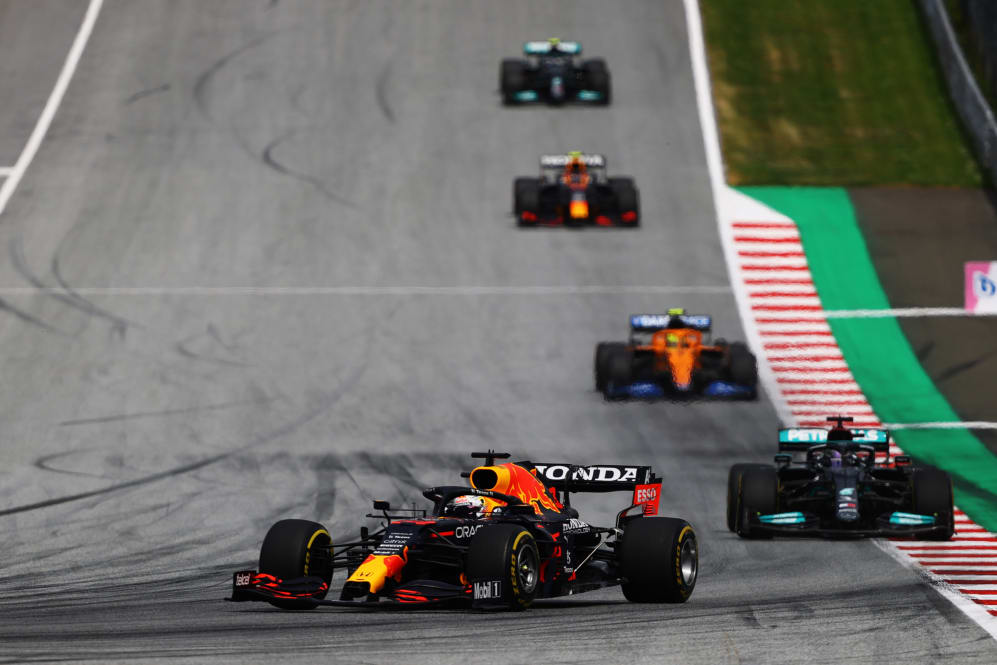 Red Bull have now won the past four races – from Monaco to Styria – on the trot, making this the longest Mercedes have gone in the turbo-hybrid era without a win. And Allison goes on to discuss the important role that the team's seven-time champion Lewis Hamilton was playing in pushing the team forward.
"Ever since the rule changes that were introduced aerodynamically for looking after the tyres, we have found it hellishly hard to find the sort of performance gain rate that we found previously prior to those rules," says Allison.
READ MORE: Hamilton says Mercedes 'have no answers' to Red Bull pace after losing to Verstappen in Styrian GP
"[Lewis] wants to be driving a car that allows him to showcase his skill – but he's absolutely brilliant for us in these circumstances because he's so focused on winning and on championships that his response to a situation like this is just to redouble his own contribution
"He was in our factory running a lot of simulator laps last week and he is as committed as anybody in making sure that we find the edge that we need to, to be able to put pressure on the Red Bull in front and I think you see him at his absolute best."
Check out the full interview with James Allison in our post-Styrian Grand Prix episode of F1 Nation, as Allison also reveals his favourite races with Mercedes, why he has mixed feelings over his new role at the team, and why he thinks Valtteri Bottas' Styrian GP performance was "extremely helpful" for his chances of retaining his seat at the Silver Arrows next year. Listen to the podcast in full in the player above, or on Spotify, Apple Podcasts, Google Podcasts, Amazon Music or your favourite podcast app.