'Grow a thick skin' – Rob Smedley's warning to Carlos Sainz ahead of Ferrari move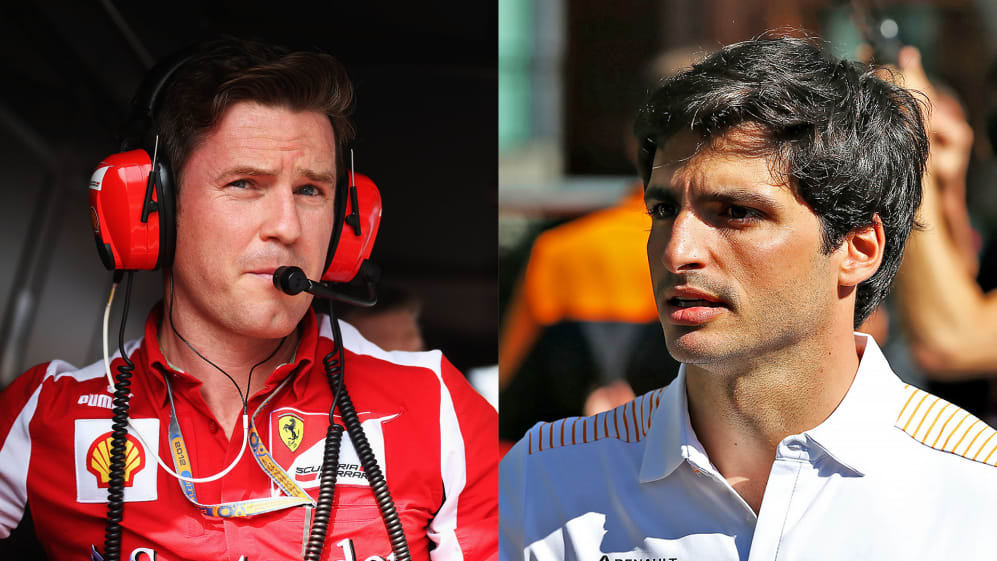 Carlos Sainz knows that in signing for Ferrari, he's not just joining a Formula 1 team – he's joining a national institution. And ahead of the move, former Ferrari race engineer Rob Smedley has issued a stern warning to Sainz about surviving the pressures that come with driving for Scuderia.
Smedley, a veteran of 10 seasons at Ferrari, was asked on the F1 Nation podcast whether he had any advice to offer current McLaren driver Sainz, who was swiftly announced as Sebastian Vettel's replacement when the four-time champion agreed to part company with Ferrari at the end of 2020.
"Grow a thick skin, a really thick skin," replied Smedley. "You're going to need it."
READ MORE: 2019 was Vettel's best season in F1, says former Ferrari man Smedley
Elaborating on his own time at Ferrari – which saw him caught up in several controversial incidents, such as asking Felipe Massa to move aside to allow Fernando Alonso to win the 2010 German Grand Prix – Smedley said: "Like a lot of us who lasted a long time there, Ferrari becomes a part of you.
"And there are wonderful, really amazing things about Ferrari. And there are some really dreadful things about Ferrari.
At Ferrari, you've got the added pressure of the media, the fans. It's a national institution, it's a religion
"[At] Ferrari, there is no second best. Second best is never good enough. It's kind of a culture that's been built in Mercedes now as well, but definitely at Ferrari, you've got the added pressure of the media, the fans. It's a national institution, it's a religion.
"Even when you're leaving the office and you might go out to a restaurant or a little cafe or whatever, you don't even have to be anywhere near Maranello, people know who you are, people will give you their clear opinion about what they think about Ferrari and what they think about you, because that's just what they do, and that pressure never ever goes away."
READ MORE: Vettel and Hamilton at Mercedes would be a 'headache', says Horner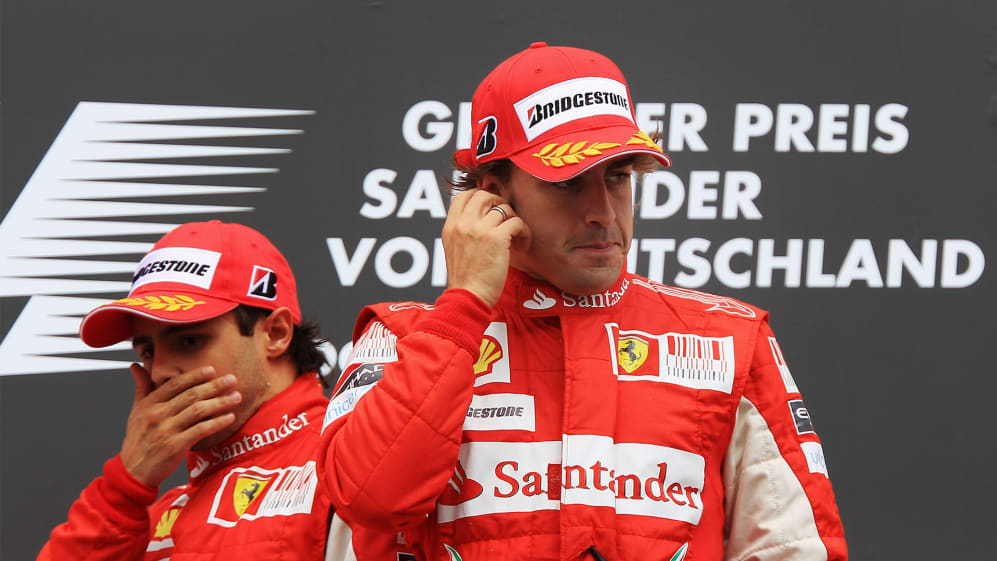 There was a positive side to Smedley's warning too, however, with the former Ferrari man saying that a driver who could withstand the pressure cooker environment of racing for F1's most iconic team could thrive there.
"The beauty about Ferrari, it's always about Ferrari, it's never about individuals, and they're relentless and ruthless in their pursuit to win," said Smedley.
"But if you can withstand that bit, and you can stand the test of time there, as I'm sure Carlos, we're going to see whether he can or not – I don't know Carlos very well but he seems like a guy that will be able to get on in that environment very well – he's going to love it."
READ MORE: 'I'm not surprised Vettel is leaving Ferrari' says Scuderia race winner Massa
One extra problem Sainz will have to face is joining a Ferrari team that appear to have firmly embraced Charles Leclerc, with the Monegasque having signed a contract extension over the winter to keep him at the Scuderia until at least 2024, after winning twice and taking seven pole positions – the most of any driver last year – in his first season with Ferrari.