'Gutted' Ocon says he had pace for top-five finish in Turkish GP without pair of Lap 1 spins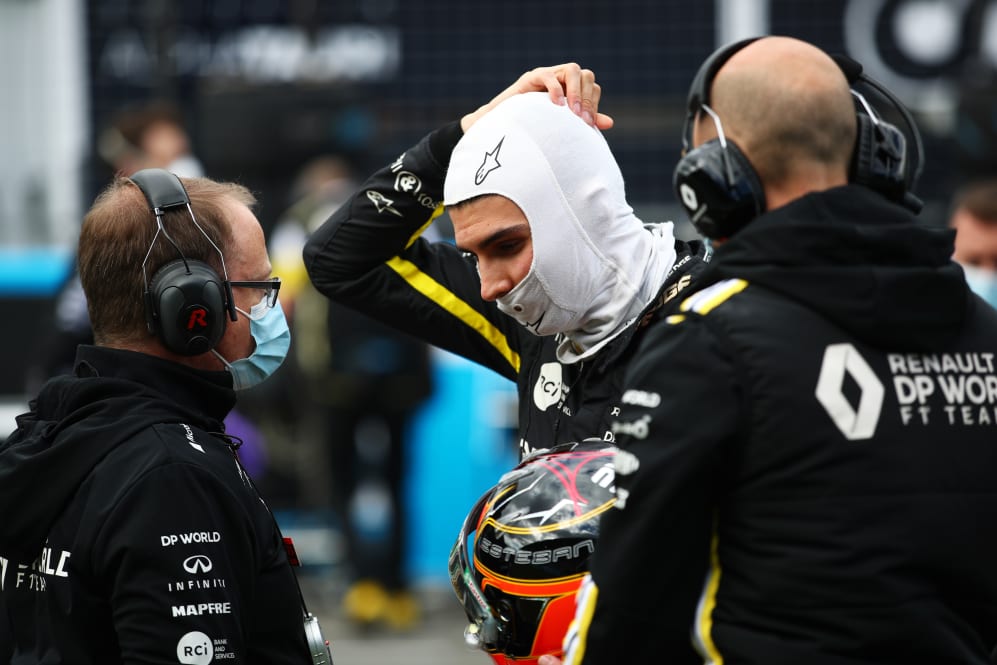 Not one but two spins for Esteban Ocon on the first lap of the Turkish Grand Prix left the Renault driver a lapped P11 by the flag – and he admitted after the race that the result had been a hard one to swallow on a day when he felt he'd had the pace to finish in the top five.
Ocon had enjoyed a fantastic getaway from his seventh-placed grid slot, and was making a move to claim P3 around the outside of Turn 1 when he was tagged into a spin by his team mate Daniel Ricciardo, who'd been taking avoiding action against eventual race winner Lewis Hamilton.
READ MORE: Ricciardo blames 'too good' start for Ocon contact in Turn 1 'disaster'
Ocon's spin was then compounded when he was hit by Valtteri Bottas at Turn 9 – Bottas having also spun behind Ocon at Turn 1 – forcing the Frenchman to pit for a puncture. Emerging P20, and 53 seconds down on then-leader Lance Stroll, the rest of Ocon's race was a recovery mission, as he eventually came home just out of the points in 11th.
"It's unfortunate, I would say," said Ocon, who's now scored just 10 points in the last six races, compared to Ricciardo's 43 in the same period. "A lot of bad luck recently, and it's tough to digest because I think we had a good car for a top-five today, or at least good points. So we are disappointed obviously.
"I got a flying start, and I was very happy with being third or fourth," he added. "But then Lewis hit Daniel and then Daniel hit me in the first corner. I need to re-watch the image to see exactly what happened, but that's what I got told.
"And then I got hit again in Turn 9, so for the rest of the lap I had a puncture, and from then on our race was compromised. So the only thing I would say is – onto the next one."
READ MORE: 5 winners and 5 losers from the Turkish Grand Prix
In spite of that difficult first lap, Ocon actually put in a fine recovery drive to end up just 11 seconds off his 10th-placed team mate at the flag, having at one point been over a minute behind Ricciardo. But according to Ocon, his strong turn of speed only made the end result harder to stomach.
"It really shows that our pace was positive," said Ocon. "That's why we are gutted about today completely. But it will come – it will come to our direction."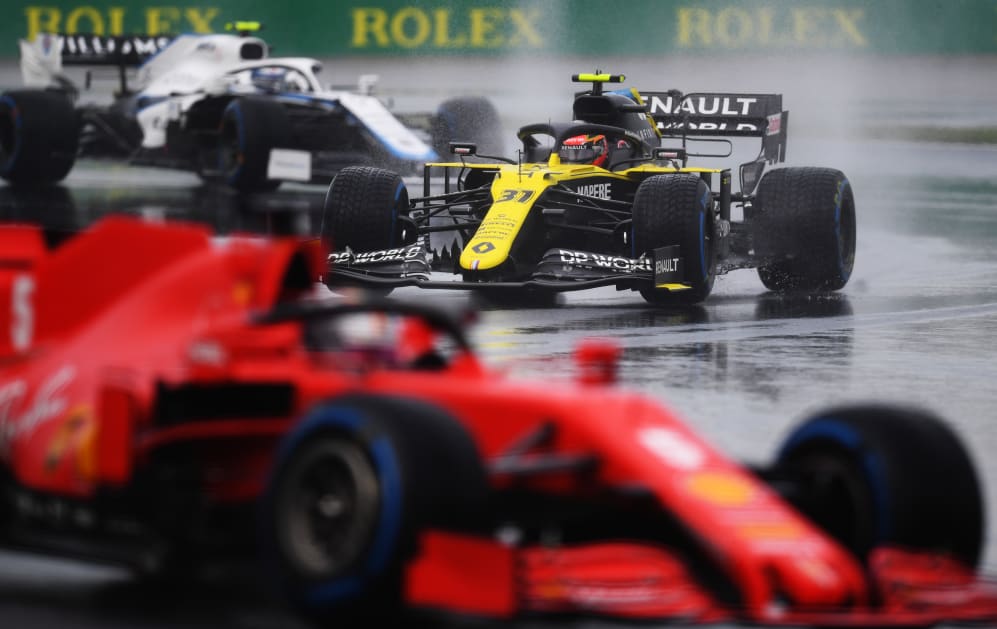 Meanwhile Marcin Budkowski, Renault's Executive Director, called Renault's one-point takeaway from the Turkish Grand Prix "very disappointing", adding: "It was unfortunate that Daniel and Esteban touched at the start.
"Daniel looked competitive in the first part of the race, but his pace significantly deteriorated after his second stop as he struggled with his tyres. Esteban drove a solid race to finish 11th and that was the best we could have hoped for after the first lap incidents."
Renault's poor result cost them their P3 spot in the constructors' standings, meanwhile, with the team now 18 points adrift of current occupiers Racing Point, who took 20 points in Istanbul, 18 of which came courtesy of Sergio Perez's second place.