Feature
Hamilton on the charge, Bottas vs Verstappen and more – What To Watch For in the Turkish GP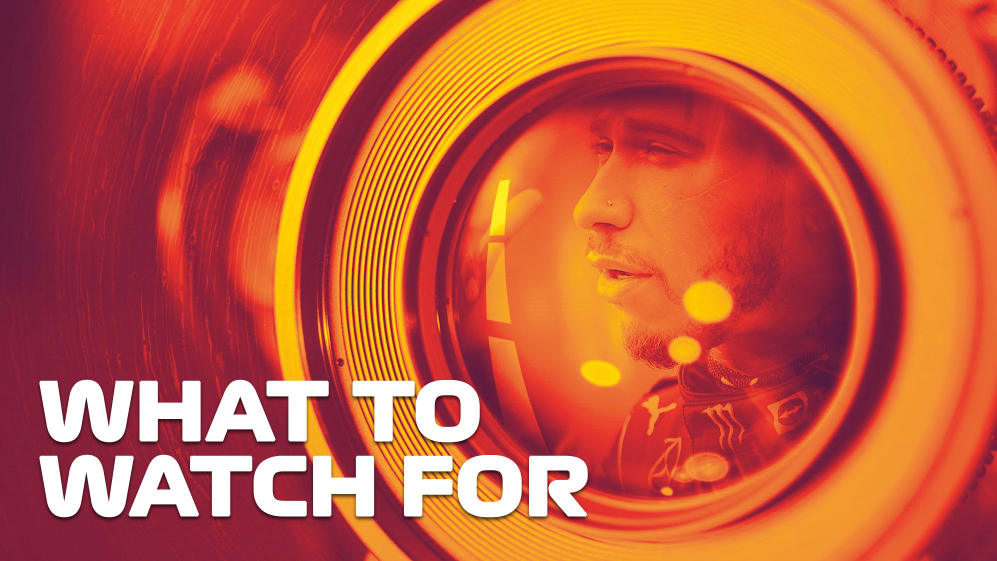 From the fastest driver in qualifying facing a battle through the pack to Mercedes vs Red Bull on the front row, and from Ferrari in the fight at both ends to Daniel Ricciardo out of position, we pick out some of the key items to keep an eye on at Istanbul Park.
1. Hamilton quickest but starting 11th
Qualifying couldn't have gone much better for Mercedes from their personal point of view, as Lewis Hamilton led team mate Valtteri Bottas in a one-two result. That was the order they needed, because Hamilton's fourth internal combustion engine (ICE) means he has a 10-place grid penalty and will start from 11th place as Bottas moves up to pole position.
Hamilton has been the clear benchmark throughout the weekend so far, setting the fastest times in Friday practice by some distance and similarly looking quick on his long run. So he's definitely got the performance he needs to be able to fight back from 11th.
READ MORE: Hamilton promises 'super attacking' display in Turkish GP as Bottas denies he slowed down to help team mate in qualifying
But starting in the middle of the pack comes with additional risks, and increased potential for incidents in the opening part of the race. Hamilton will need to keep out of trouble, but the long runs on Friday showed that overtaking is going to be difficult even with a strong car, so it will be important for Hamilton to make progress on the opening lap if he can.
He did everything he needed to do on Saturday, but the first few corners could be crucial to Hamilton's hopes of limiting the damage.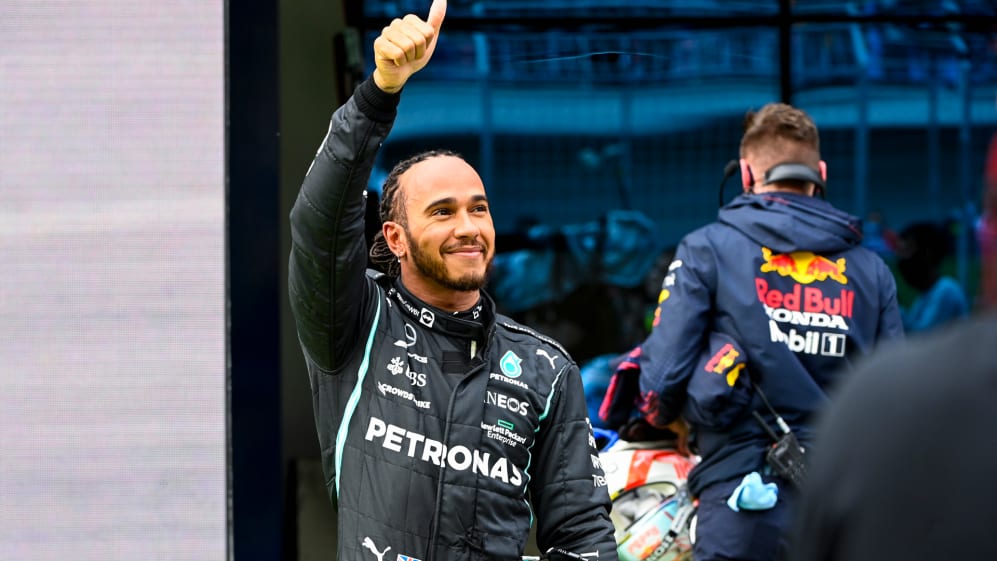 2. Bottas vs Verstappen early on
Something else that will impact Hamilton's damage limitation attempts is what happens at the very front, as his team mate Bottas starts alongside Max Verstappen on the front row. Mercedes' pace has been impressive and Bottas has pole position – on the cleaner side of the grid – so it's likely to be a challenge for Verstappen to make a move into Turn 1.
If that opportunity passes him by, then Verstappen will need to attack on the first lap because it appears the Red Bull has a slight performance deficit to the Mercedes on high fuel, and Bottas might be able to break clear.
READ MORE: Downbeat Verstappen predicts it will be 'quite difficult' to fight Mercedes despite P2 grid slot in Istanbul
Should Verstappen get ahead in the early part of the race, Bottas is still confident he will have the performance to get back past the Red Bull, and the Dutchman is actually more concerned about Hamilton coming through. But if Verstappen can hold Bottas back then there's also the chance of him keeping Hamilton at bay.
Effectively out of the title race and leaving Mercedes at the end of the season, Bottas has less to lose than Verstappen, so the latter will need to weigh up how much risk to take.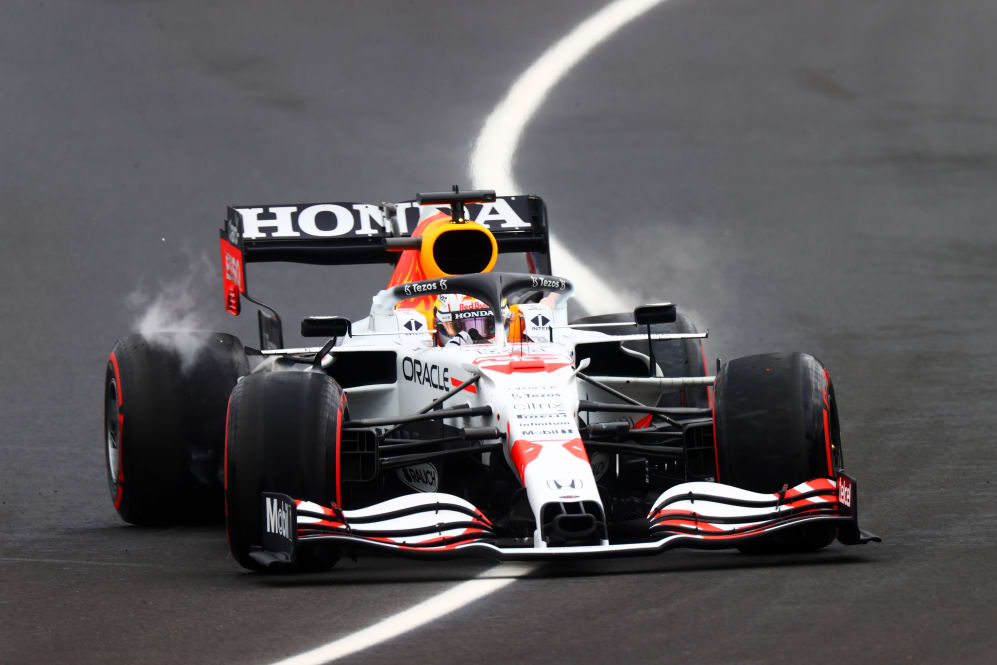 3. Leclerc in the mix alongside Gasly
Ferrari have had a strange race weekend so far, with Charles Leclerc looking extremely competitive during Friday practice. The big surprise was not only strong one-lap pace that saw him second to Hamilton in FP2, but similarly impressive race simulation speed that would put him in the frame for victory.
But the levels of confidence probably dropped as Saturday progressed, with Leclerc struggling somewhat in Q1 and then needing a tow from Carlos Sainz – starting from the back of the grid – to get into Q3.
READ MORE: Leclerc relieved to qualify fourth in 'scary' session as Sainz rues 'missed opportunity' to join team mate in Q3
Once there though, Leclerc was back on form, with the car seeming to like the conditions as the track dried further on soft tyres. Having looked like he was going to be in the lower reaches of the top 10, his final lap put him fourth overall, meaning he will start from third as a result of Hamilton's penalty.
That bumped Pierre Gasly down to fourth on the grid after the AlphaTauri driver looked particularly quick throughout qualifying, but both will be confident of fighting for the final spot on the podium at least. Hamilton has a long way to climb through, while the race pace has looked strong for both Leclerc and Gasly, who would both be in a position to pick up the pieces from any drama ahead.
READ MORE: Gasly relishes 'one of our best Saturdays' after double-Q3 appearance for AlphaTauri at Istanbul
The pair can't ignore Fernando Alonso directly behind them either, with the Spaniard starting from fifth place on the clean side of the grid, and having shown good performance on Friday. Alonso's starts are often spectacular, so the Alpine will be one to watch through the opening lap.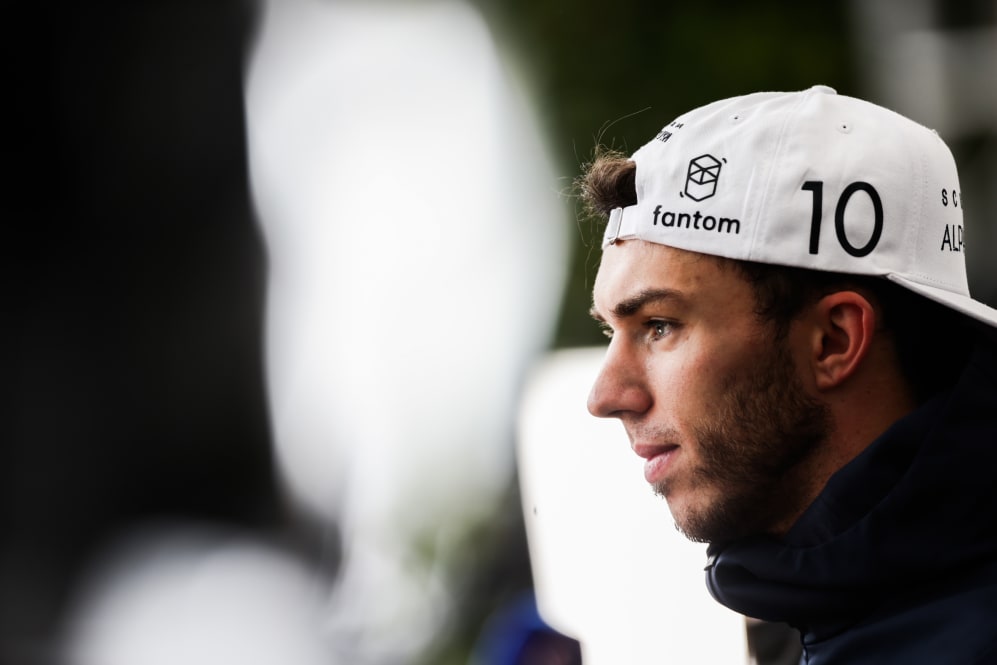 4. Ricciardo and Sainz out of position
But it's not just at the front that there could be drama, with a number of quick cars out of position this weekend.
One of those was planned from the very start, with Carlos Sainz taking a fresh power unit at Ferrari and knowing he would start from the back of the grid from even before the weekend had started. But that didn't mean he couldn't play a key role in qualifying, helping Leclerc by giving him a tow to ensure his team mate reached Q3.
And Leclerc's final starting position of third shows the Ferrari is quick in Turkey, with the race pace similarly encouraging, so Sainz will be on the attack from lights out on Sunday.
Another driver who has plenty of overtaking to do – but in his case unexpectedly – is Daniel Ricciardo. The Australian has looked more comfortable since the summer break but then suffered with the timing of his final run in Q1 and was early across the line. That meant he could only watch on as others improved further thanks to track evolution and he was dumped out in 16th place.
READ MORE: Ricciardo to start Turkish Grand Prix from the back after power unit change
Ricciardo was then set to gain one place after Sainz's penalty, before McLaren ultimately opted to give him new power unit elements, dropping him to the back of the grid with the Spaniard. But Ricciardo likes a fight, so let's see where he ends up come the chequered flag.
5. Schumacher sniffing points after his best qualifying
Starting ahead of both Ricciardo and Sainz is Mick Schumacher, after the best qualifying performance of the rookie's career. The 2020 Formula 2 champion delivered an excellent final lap in Q1 – using a new set of soft tyres right at the end of the session – to advance for the second time this year, but on the first occasion it was due to a crash in France that prevented further improvements and his own participation in Q2.
READ MORE: Elated Schumacher daring to dream of first F1 points after Q2 appearance in Turkish GP qualifying
No such issues this time, as Schumacher was also competitive in Q2 and tried to reach Q3 on softs. However, just as he attempted to start his final lap, Lance Stroll slid off the road ahead of him at Turn 1 and he had to abort, so will start from 14th.
Haas are definitely more competitive compared to the rest of the field in Turkey than they have been at most other venues, so it remains to be seen if Schumacher's qualifying pace carries over into solid race pace. But even if not, he's starting from a position that he earned rather than inherited through multiple penalties, and he'll gain further mid-pack experience at the start.