Hamilton or Schumacher? Brawn weighs in on 'greatest' debate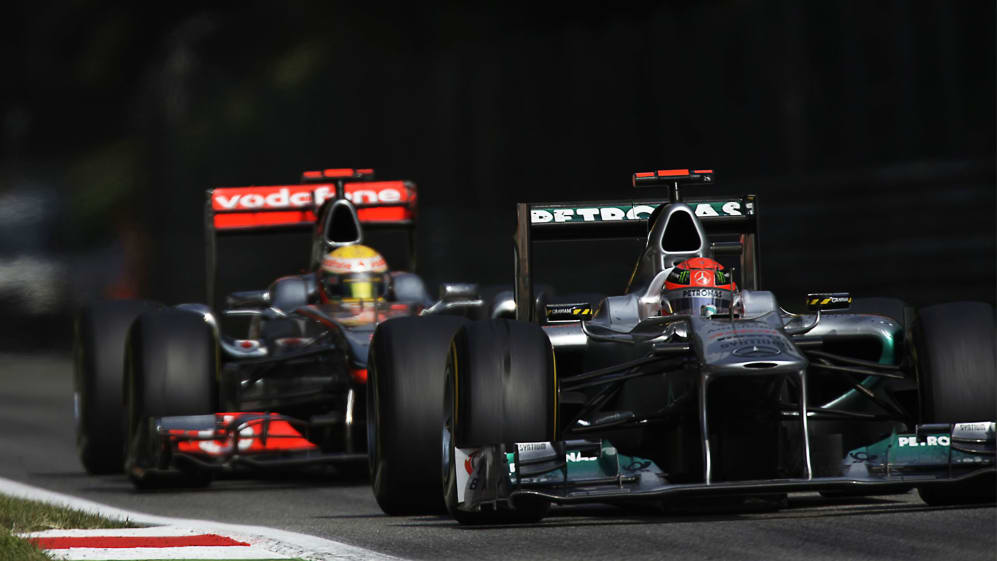 Lewis Hamilton and Michael Schumacher shared just three seasons in F1 together, yet both drivers' careers have defined their respective eras. And with Hamilton well-placed to equal the great German's seven titles in 2020, Formula 1's Managing Director of Motorsports Ross Brawn has explained the winning qualities shared by both drivers.
Brawn worked with both drivers during his career, overseeing all seven of Schumacher's championships as Technical Director for both Benetton (from 1991-96) and Ferrari (from 1997-2006), before helping to bring Hamilton from McLaren to Mercedes for 2013 – as a replacement for Schumacher, incidentally – whilst Team Principal at the Silver Arrows.
READ MORE: 8 Records in danger of being broken in 2020
"They are both massively talented in what they do in the car and those moments where they pull something out of nowhere," said Brawn. "Some of the qualifying laps Lewis has done have left the team speechless.
"Michael was the same. There are sometimes just those drivers who can do that.
"Lewis… has deserved every championship he has won," Brawn added. "He has got himself at the right team at the right time and he is at peak performance.
"He doesn't make mistakes and is a fantastic driver. His performance is exceptional. It is not like Lewis is winning out of luck. He is winning because he is doing a fantastic job and you have to give him credit."
DRIVER MARKET: Are we close to knowing Hamilton's future plans?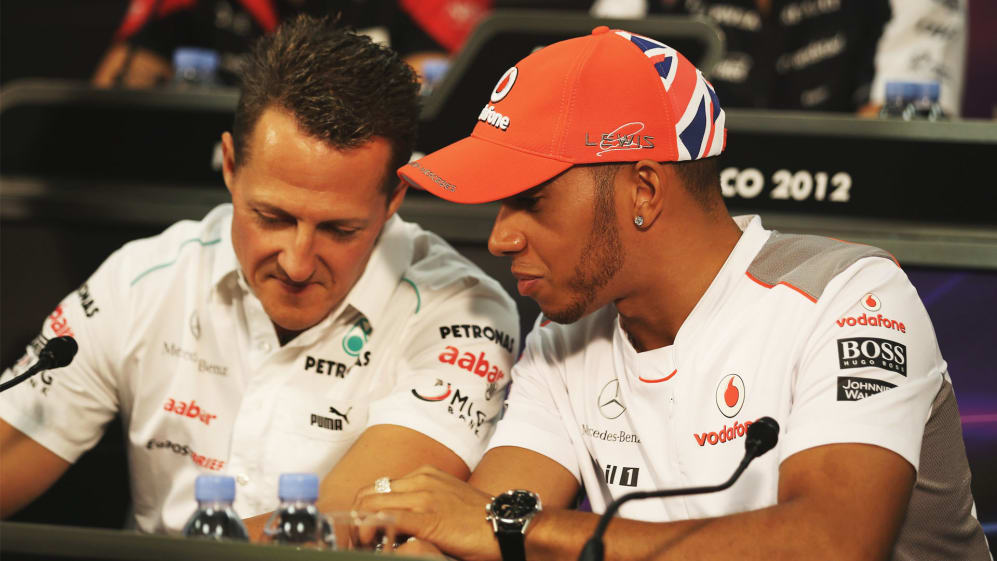 Aside from matching Schumacher's seven titles, 2020 could also see Hamilton surpass Schumacher's record of 91 victories, a tally many thought would never be beaten. But Brawn noted one key difference between the two champions in their approaches.
"They were different eras, different competition, different types of car, and quite different personalities," explained Brawn. "Very different personalities.
"Lewis is incredibly professional, dedicated and committed but Michael had an intensity of detail toward the car that Lewis doesn't need. Michael was brought up in an era where there wasn't the technology there is now. Data analysis was pretty crude; driver involvement was much higher.
"Now a driver gets out of the car and the engineer has an analysis of the car's behaviour through every corner. So the driver almost doesn't have to say very much.
Michael had that intensity and involvement in the car that Lewis doesn't need to have
"When I first worked with Michael, we had a sheet with the corner numbers on and he had to explain where he had understeer or oversteer and we would then analyse that. Now, by the time the driver turns his radio on, they have the analysis.
"So the needs and requirements of a driver are quite different. Michael had that intensity and involvement in the car that Lewis doesn't need to have, so I don't know how he would engage in that way as he's been brought up in an era where that isn't needed."
READ MORE: 10 things every F1 fan should be excited for in 2020
MSC vs HAM ahead of the 2020 season...
| | Schumacher | Hamilton |
| --- | --- | --- |
| Poles | 68 | 88 |
| Wins | 91 | 84 |
| Championships | 7 | 6 |
| Fastest Laps | 77 | 47 |
| Hat Tricks (Pole, Win, Fastest Lap) | 22 | 15 |
| Podiums | 155 | 151 |
| Front Rows | 116 | 145 |
| Races in Points | 221 | 213 |
| Laps Led | 5,111 | 4,486 |
| Top 10 Finishes | 226 | 216 |