Feature
5 storylines that could define F1 in the '20s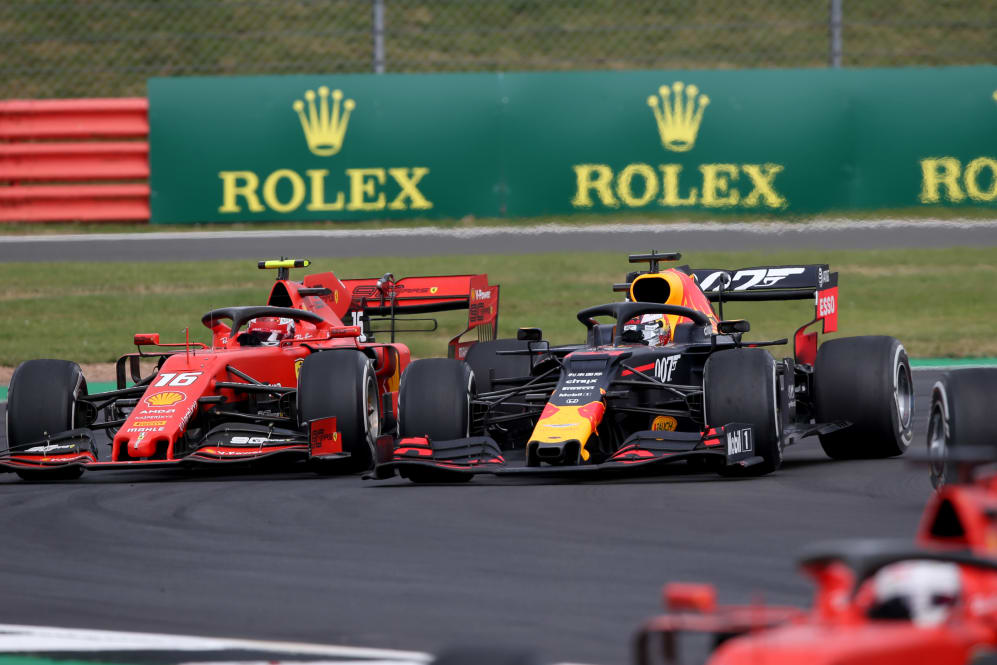 There's double the excitement as we build into the 2020 season, given that the coming campaign will also mark the start of a new decade of Formula 1 history. And what a decade it promises to be, with new rules, new rivalries and new records all looming on the horizon. Here are five storylines we'll be watching with interest throughout F1's roaring '20s…
1. Lewis Hamilton bowing out as F1's most successful ever driver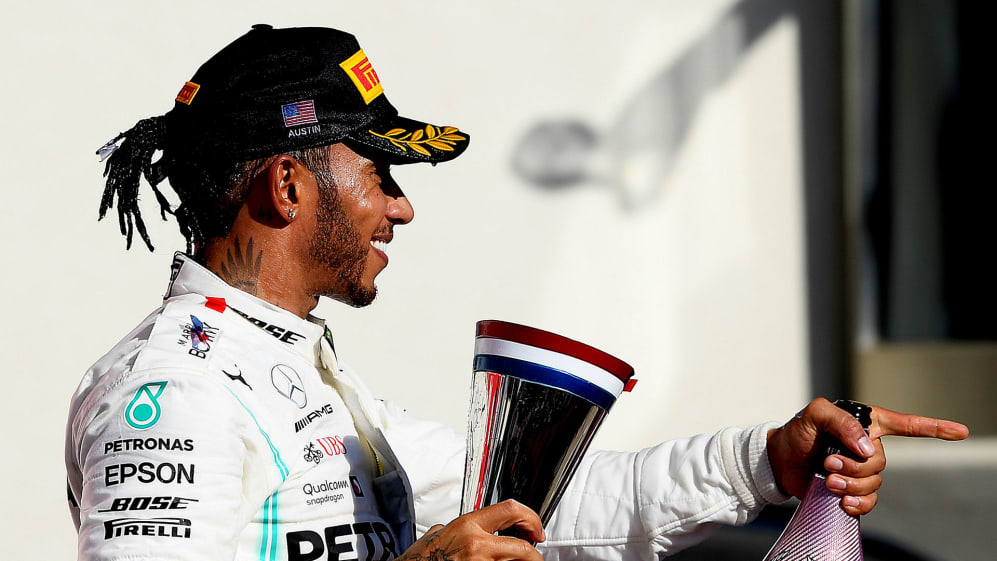 It seems likely that 35-year-old Lewis Hamilton's third decade of competing in F1 will also be his last (although who knows – Louis Chiron was 55 when he started the 1955 Monaco Grand Prix). If these next few seasons do turn out to be his swansong, though, there's a strong chance that Hamilton will find himself as statistically the greatest driver of all time by the time he bows out – and perhaps even by the end of 2020.
READ MORE: Refreshed Hamilton fires warning to rivals: 'I'm going to be a machine in 2020'
To do that, he'll have to overcome the figure who looms largest in F1 Statland: Michael Schumacher. Hamilton is already the sport's most successful qualifier, with 88 poles (ahead of the 2020 season) to Schumacher's 68. Next up is Schumacher's wins record, with Hamilton's 84 victories just seven adrift of Schumacher's 91 heading into 2020. And considering Hamilton has averaged over 10 wins a year since 2014, we'd be surprised if he doesn't surpass the great German for victories by the end of 2020…
Should he take the 2020 title, meanwhile, Hamilton and Schumacher will be tied on seven championships apiece – with Hamilton then well placed to go one better when F1's new rules come into play for 2021. There are a few minor stats where Schumacher will likely remain the king for a bit longer, if not forever – his record of 77 fastest laps is 30 more than Hamilton has currently, for example. But if Hamilton takes the record for poles, wins and titles in the coming seasons, it will be a tall order to argue down the pub that the Briton is anything less than F1's G.O.A.T.
READ MORE: The constant evolution behind Hamilton's greatness
MSC vs HAM ahead of the 2020 season...
| | Schumacher | Hamilton |
| --- | --- | --- |
| Poles | 68 | 88 |
| Wins | 91 | 84 |
| Championships | 7 | 6 |
| Fastest Laps | 77 | 47 |
| Hat Tricks (Pole, Win, Fastest Lap) | 22 | 15 |
| Podiums | 155 | 151 |
| Front Rows | 116 | 145 |
| Races in Points | 221 | 213 |
| Laps Led | 5,111 | 4,486 |
| Top 10 Finishes | 226 | 216 |
2. Racing revitalised by the 2021 rules revolution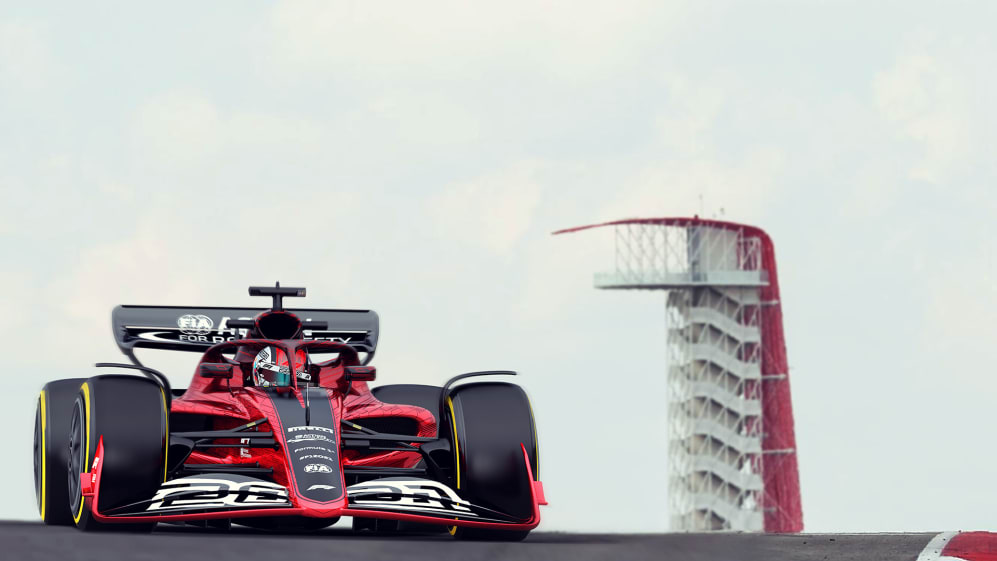 The most seismic event of this coming decade of F1 could also be one of the most significant moments in the sport's history. 2021 will see Formula 1 holistically re-imagined for the first time ever, with rule changes designed to increase competitiveness on track – while reducing spending off it.
A first ever cost cap in the sport, sexier, ground effect-utilising cars and the chance – in theory – for more teams to step forward and start claiming race wins: the 2021 rules appear set to be a watershed moment in the lifespan of Formula 1, even tempting two-time champion Fernando Alonso to look into coming back to the sport. And the 2021 season itself is just the beginning, according to Ross Brawn…
READ MORE: 2021 F1 RULES – The Key Changes Explained
"If we don't achieve everything we want to achieve with these changes [in 2021], we'll learn from it, press on and carry on with the next phase of changes," Brawn revealed to F1.com. "And we'll keep doing that until we get the cars in a form when they can race each other much more effectively, which they can't at the moment."
With a drive to make Formula 1 net carbon neutral by 2030, as well as new power unit regulations slated to arrive after 2024, this is going to be a whirlwind 10 years for the sport technologically.
3. Verstappen vs Leclerc becoming one of F1's storied rivalries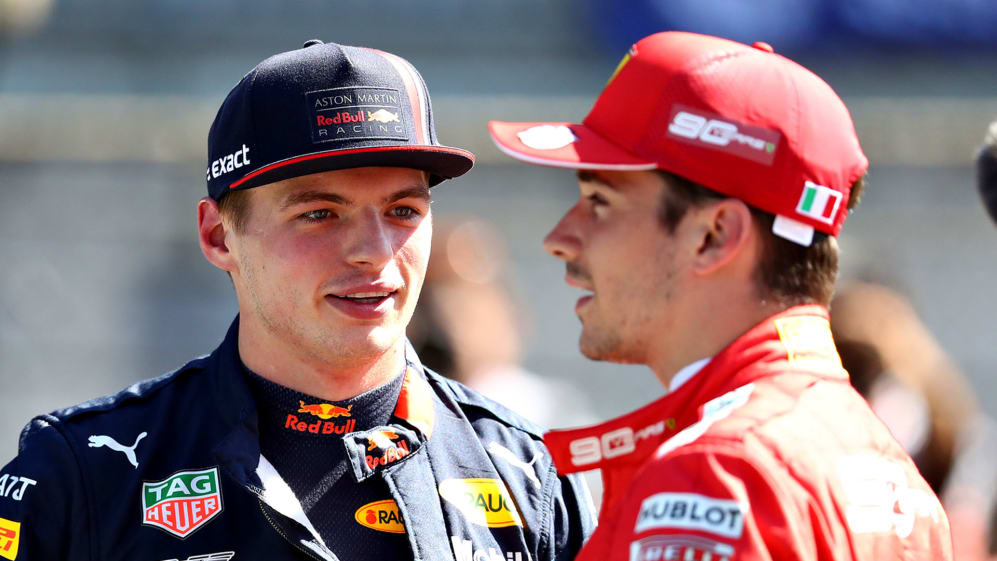 Next time you find yourself in a YouTube wormhole, search 'Leclerc Verstappen 2012'. The video that should pop up shows a war of words between a sulky 14-year-old Max Verstappen and a stony-faced, also 14-year-old Charles Leclerc, after a collision between the pair at a karting event that leaves Verstappen huffing to the interviewer: "He pushed me off the track. It's not fair, no?"
Oh yes, the 2019 Formula 1 season wasn't the first time these two had had the chance to go at each other like a pair of cats in a dustbin. The Red Bull and Ferrari driver have got previous – and we predict that the '20s will see innumerable further flashpoints between them, as they race to see which of them can become world champion first.
READ MORE: 5 rivalries set to dominate F1 in 2020
2019 was certainly a juicy appetiser, with the two drivers enjoying a particularly electrifying pair of races at Austria and Silverstone, with first Verstappen then Leclerc coming out on top in their scraps. With both drivers having negotiated meaty contract extensions with their current teams over the winter – Verstappen's taking him up to the end of 2023, Leclerc's until 2024 – we look forward to plenty more of the same in the coming decade…
4. The rise of a 'golden generation'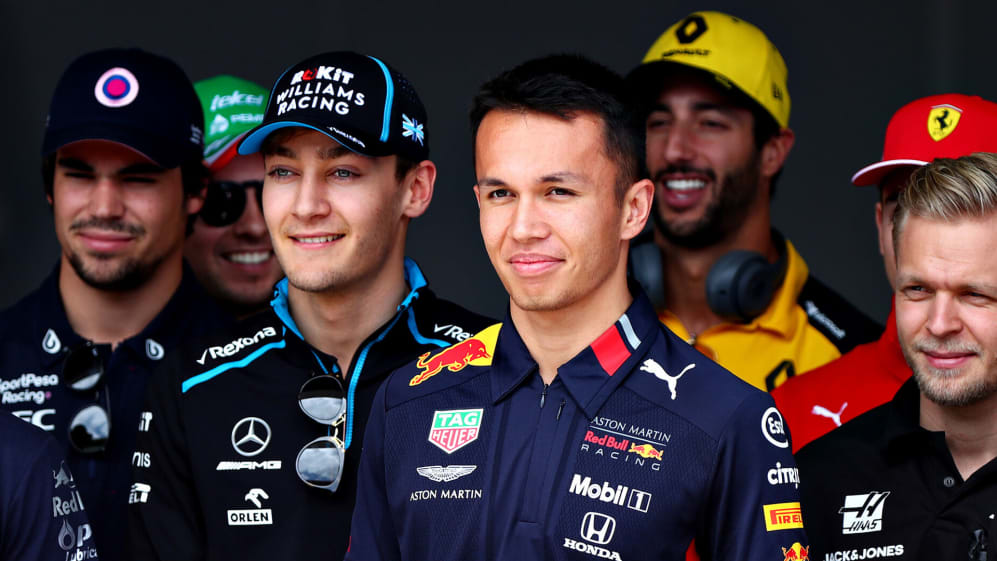 While Verstappen and Leclerc currently appear best placed to become the figureheads of F1 in the 2020s, there's something of a golden generation bubbling up underneath them who'll also be looking to cut themselves increasingly large slices of the action in the coming seasons.
2019 witnessed the dawning of the careers of Lando Norris, George Russell and Alex Albon, with all three tipped in various quarters as potential world champions of the future. Albon – ironically the driver with the least F1 experience – was actually seen as the ringleader of this closely-knit group back when they were karters. Lando Norris had a poster of the Thai driver on his bedroom wall as a kid (yes, really), while Albon's former GP3 team mate Leclerc rates the Red Bull driver very highly indeed. "As soon as he got his F1 chance," Leclerc once said, "I knew he was going to be super fast. I know how good Alex is."
Oops! Error retrieving Twitter post
Russell, meanwhile, has drawn praise from figures throughout the paddock, with Williams Deputy Team Principal Claire Williams calling him "world champion material", while Norris has looked at home in F1 from the get-go, with some of his drives in his rookie season leaving little doubt that, in the right machinery, he could comfortably get the job done.
Then there's Esteban Ocon, who after slipping out of F1 in 2018, is back for the new decade, and on a much surer footing than he was before, signed up as he is to a multi-year deal with works squad Renault. And he's the driver, don't forget, who beat Verstappen to the 2014 European F3 title…
So yes, Leclerc and Verstappen appear to be two of the most likely candidates to become world champion if Lewis Hamilton falters in the next season or two. But the supporting cast are looking pretty darn impressive too.
5. Mick Schumacher walking in his father's footsteps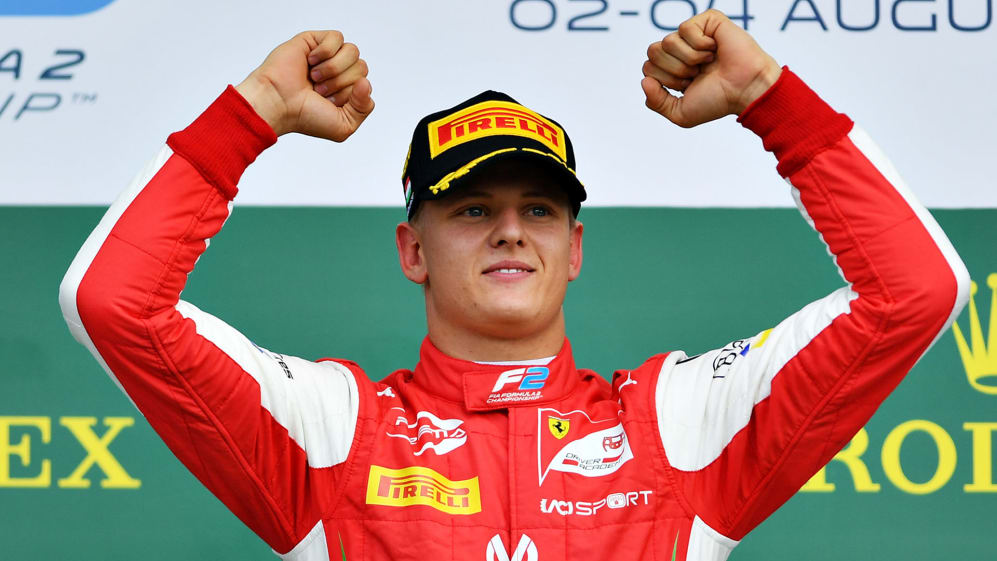 There's a chance, of course, that Mick Schumacher won't play any part in the storylines of F1 in the '20s. The son of seven-time champion Michael won the 2018 European F3 title at a canter from current Williams development driver Dan Ticktum, but failed to set the world alight in his maiden F2 season last year, ending up 12th in the standings – although he did claim victory in the Hungary Sprint Race.
Eager eyes will be watching his progress in his second year in F2 in 2020, not least those of his Ferrari Driver Academy paymasters, who'd presumably love to be given enough justification to slip him into an F1 seat at somewhere like Alfa Romeo (whom he tested for, along with Ferrari, in 2019) in the coming seasons.
From there, who knows? But just imagine Mick Schumacher occupying the same seat at Ferrari as his father did from 1997 to 2006. Wouldn't that make for one hell of a story?
READ MORE: Mick Schumacher – 'What my dad was to Vettel, Vettel is to me'