Feature
Mercedes on the back foot and 4 other fascinating storylines ahead of the Bahrain GP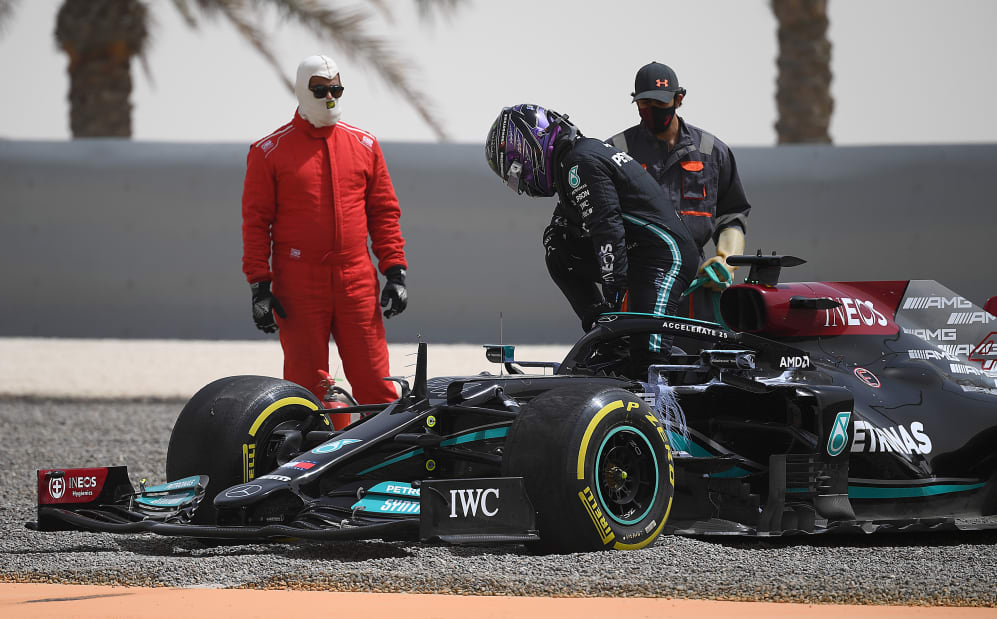 After a long off-season – 105 days between races, to be precise – it's nearly time for racing to resume as the 2021 season kicks off with the Bahrain Grand Prix. And here are just a few reasons why we're excited for this weekend's race at Sakhir...
1. We get to see the true pecking order
Okay, we say it every year, but you never quite know what's going on at pre-season testing, even with plenty of analysis of lap times and data. But 2021 is an even more extreme case, with just three days of running in Bahrain for F1 analysts and fans to comb over and try and judge the form book on. Those three days saw difficult conditions, too, as well as a much quicker track at night than in the day.
READ MORE: 6 Winners and 6 Losers from 2021 F1 pre-season testing
Add in the fact that reliability issues can wipe out a significant chunk of your testing time, and some teams were unable to find out much about their new cars, whether they wanted to show their performance or not.
But while those aspects provide question marks, we are at least going to be racing on the same Bahrain International Circuit that was used for testing, so we've got one fewer variable than usual. Still, the only time we see the true competitive nature of the field is when qualifying starts and everything is put on the table – and that's when we'll be able to tell who has been sandbagging and who has got their 2021 car right.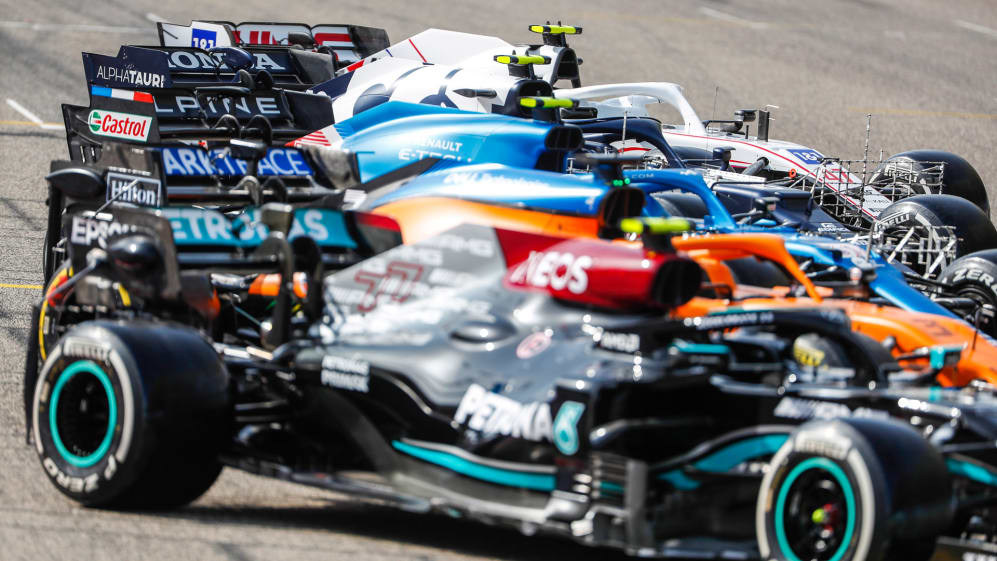 2. We'll see if Mercedes have found a fix for their issues
One thing that became clear during the pre-season test was the fact that Mercedes have a much more sensitive car compared to Red Bull in windy conditions. That's exactly what the test provided – with a sandstorm on day one – but unlike a year ago when Max Verstappen was often seen swapping ends in Barcelona, it was the Mercedes that was tough to tame in 2021 testing.
READ MORE: 'Red Bull are ahead' – Mercedes concede rivals were 'class act' of testing and admit they 'don't have answers' for W12 handling issues
Lewis Hamilton even ended up causing a red flag with a spin on day two, and Mercedes admit they don't have a car that is as quick as Red Bull based on what happened at testing. But that doesn't mean they won't have one that is quicker when the conditions suit the W12.
Mercedes had a filming day in Bahrain two days after testing ended, when they could try and make a little bit more progress, and they will be working through the data to try and find ways of getting their car to be a little bit more forgiving if it's windy – so they might make a step even if we get a repeat of the weather from testing. But if it's all a little calmer, we should see the true potential of the defending champions' car, and how close the title fight might be this year.
3. Sergio Perez making his Red Bull debut
Regardless of whether Red Bull have the fastest car or not (as highlighted above, that's partly down to where Mercedes are) there is a fascinating aspect to the team this year as they've broken protocol and gone outside their existing driver pool to sign a new team mate for Max Verstappen.
At one point last year, Sergio Perez was without a drive and looking like he was going to take a year out, even after a stunning first victory in the Sakhir Grand Prix. But that win was too impressive to ignore, with Perez going on to finish fourth in the drivers' championship despite missing two races due to Covid-19.
READ MORE: Perez explains how he's having to adapt to 'totally different' RB16B after switch from Racing Point
The job description is a clear one: get closer to Verstappen than either Alex Albon or Pierre Gasly managed over the past two years. Perez has been tasked with bringing consistency as well as performance, and if he can deliver on both counts then we will see an even more exciting battle at the front of the field. The signs from pre-season testing were that he is settling in well, but doing it in a race is a different matter.
4. New names at new teams throughout the grid
Of course, Perez isn't the only driver in new team kit this year. In fact, only Mercedes, Alfa Romeo and Williams have stuck with their 2020 line-ups, while there have been changes everywhere else. That's particularly eye-catching in the midfield, where there's real intrigue about how Carlos Sainz will do at Ferrari, his replacement Daniel Ricciardo at McLaren, Fernando Alonso's return to Alpine and Sebastian Vettel's fresh start at Aston Martin.
What's even more exciting is the potential of each of the teams that those drivers have joined. The midfield was incredibly close last year and looks to be even more so this time round, giving them all the potential to fight with some big names for strong points.
READ MORE: 'It's not a midfield anymore' – Alpine's Budkowski wary of strong testing performance from rivals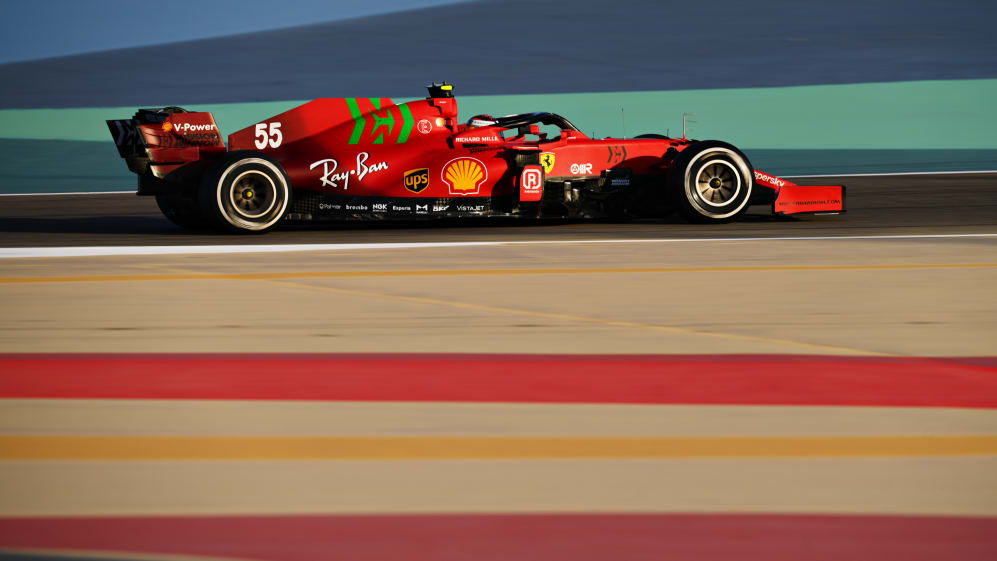 McLaren look like they've got the potential to get closer to the top two than anyone else at this point, but was that because they needed to know more about their new power unit from Mercedes during testing? Ferrari will hope so, with the SF21 looking stronger than last year's car but still not a threat to Mercedes and Red Bull.
READ MORE: Alonso's return, Ferrari's form and Mercedes' struggles: 12 key questions ahead of the 2021 season
Then there are the rebranded teams, with Aston Martin returning to the F1 grid and Alpine making their debut, both squads harbouring major ambitions to mix it at the front within the next few years. And as the two midfield teams with multiple world champions in their cars, they're ready to make a statement. But a troublesome pre-season leaves a big question mark over how competitive Aston will prove to be, while Bahrain will show us if there's any rustiness in Alonso after two years away from F1.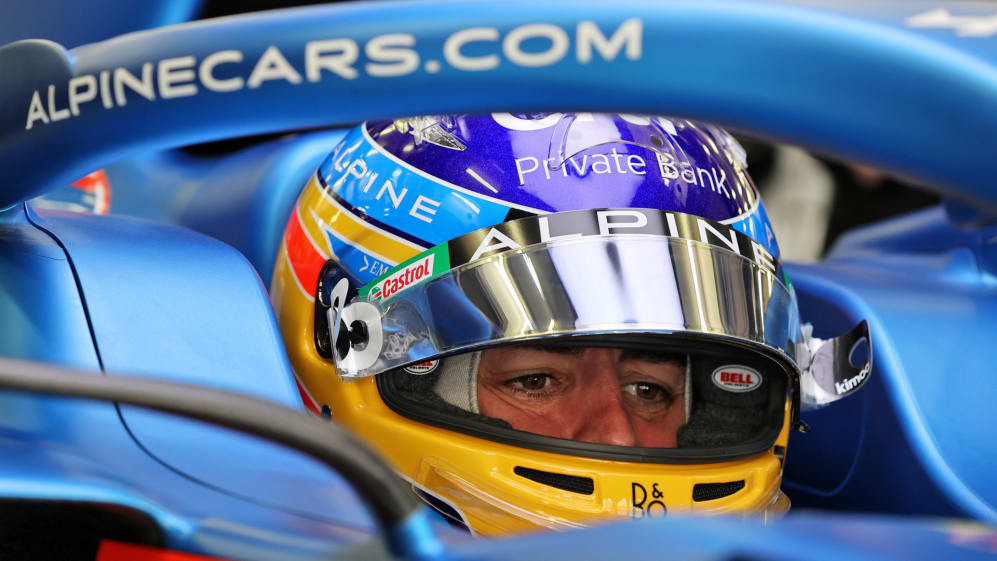 Race debuts for 2021's rookies
We can also count AlphaTauri as a team aiming to win the midfield battle this year after a very impressive end to 2020, and now armed with an upgraded Honda power unit. The car looked good in testing but has done so many times in the past, and there is an unknown quantity within the team.
While Pierre Gasly excelled last season, he now has a new team mate in the talented rookie Yuki Tsunoda. The 20-year-old caught the eye in testing (but was activating his DRS early, helping his lap times) and has been on a meteoric rise from Japanese Formula 4 in 2018 to Formula 3 the following year and third in Formula 2 last season.
READ MORE: AlphaTauri rookie Tsunoda thrilled after setting second quickest time of pre-season testing
Tsunoda is clearly quick and has plenty of raw talent, but he's going to have to learn quickly if he wants to make his mark in such an intense midfield fight. How he fares on his opening weekend is definitely going to be one to watch.
READ MORE: Points for Haas in 2021 would be 'fantastic result' says Steiner, as he predicts tough year ahead
Unfortunately the other two rookies on the grid – Nikita Mazepin and Mick Schumacher – don't appear to have the same opportunities due to the competitiveness of Haas, but it's still so special to see the Schumacher name back in F1. The 2020 F2 champion steps up with the best junior record – also winning European F3 in 2018 – but will need to prove himself, firstly against his team mate and then with consistent performances, to show Ferrari he has the potential to deliver in a more competitive car.
Let's see how they, and the rest of the grid, get on when the Bahrain Grand Prix weekend takes place on March 26-28.