'He's as good as anyone in F1' – Zak Brown on why Lando Norris is 'ready to win'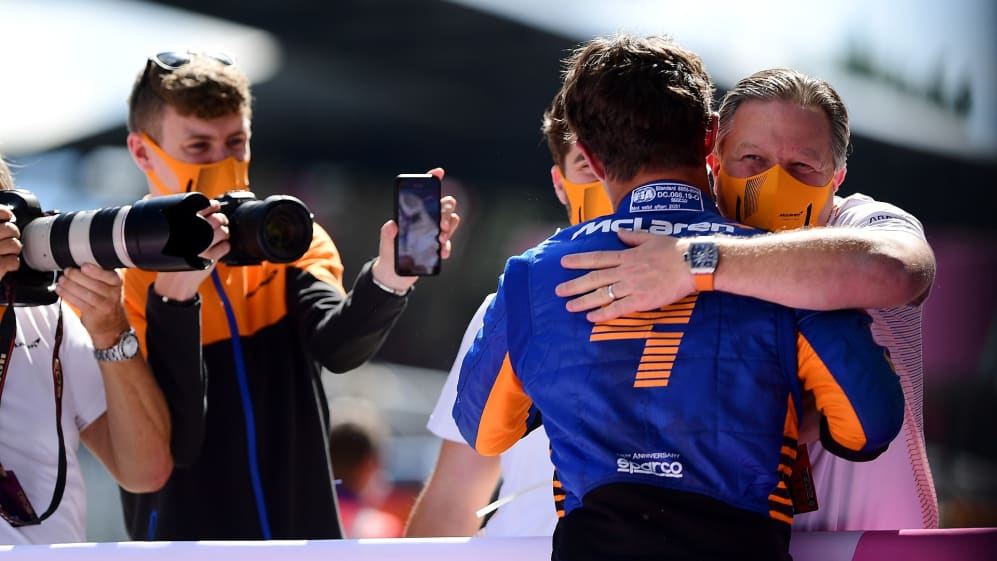 McLaren Racing CEO Zak Brown has thrown a huge amount of praise at his young driver Lando Norris, saying he believes his racer is "as good as anyone in Formula 1", and backing the Briton to seal his maiden race win very soon.
McLaren and Norris made a slow start to the season, finishing point-less in the opening race in Bahrain, but have since made steady progress – with Norris scoring points in the next two races, before sealing a podium finish in Imola for the second straight year. And on this week's F1 Nation podcast, Brown revealed how impressed he has been with Norris.
READ MORE: Hamilton says he's delighted that F1 has 'cracked' the USA with Miami Grand Prix
Asked if the 22-year-old star had raised the bar over the winter, Brown replied: "He has. He is, in my opinion, as good as anyone in Formula 1. Unbelievably fast. But... there are a lot of fast drivers in Formula 1. I think the part I'm most impressed with with Lando is how few mistakes he makes.
"And his mistakes are small, a track limit, locked up a brake; you haven't seen him many times put the car in the fence, run wide on a corner under pressure and make a mistake. I think as far as pure natural talent, I think he has as much as anyone in Formula 1."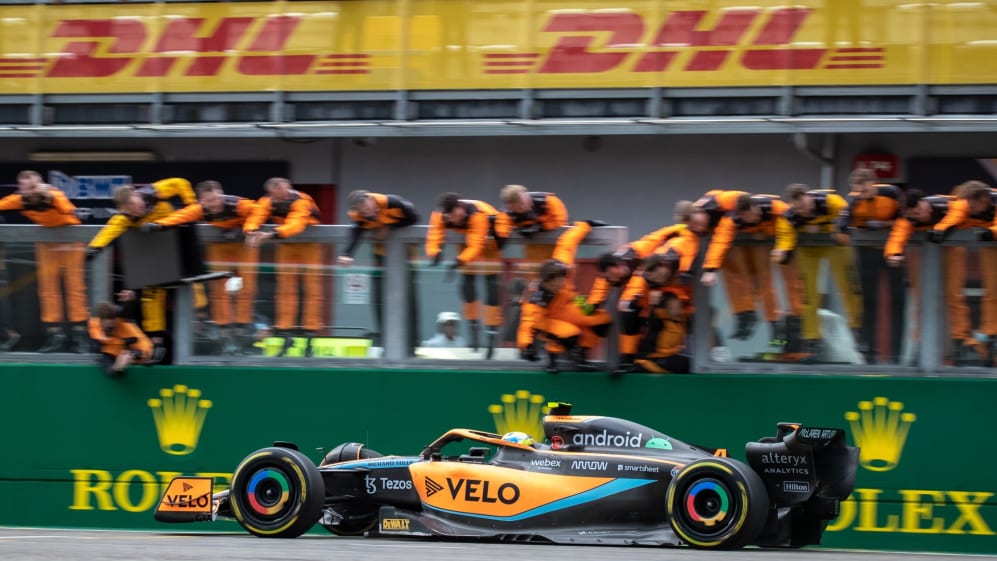 Norris has already finished on the podium six times in his short Formula 1 career – all of which has been spent at McLaren, who he's signed up to drive with until 2025. But he's still searching for that first win in the sport, having narrowly missed out on victory in Russia last year in heart-breaking fashion, losing the lead of the race in the final laps as the rain fell.
But while Brown says Norris is ready to win now, he knows McLaren must also give him the car to compete for victories.
ANALYSIS: Why McLaren and Norris agreed their bumper new contract
"I think as long as we continue to show forward progress, he will be satisfied his win is not far away," said Brown. "I mean, he could have won three races in a row last year. In Monza, there was nothing between he and Daniel, in Russia had it not been for the call at the end of the race, that race was his to win. And Spa, he was the fastest person in qualifying by some margin all the way up until he had his accident.
"So, he could have won three on the trot. So… he's ready to win for sure, we just need to put him in a position to win."
McLaren and Norris will be looking to continue to their upward trajectory at the first ever Miami Grand Prix this weekend, round five of the 2022 season.
Listen to Zak Brown on F1 Nation in the player below – or click here to listen on your favourite podcasting platform.