'He's driving better than ever' – Russell on the prospect of Hamilton signing new Mercedes deal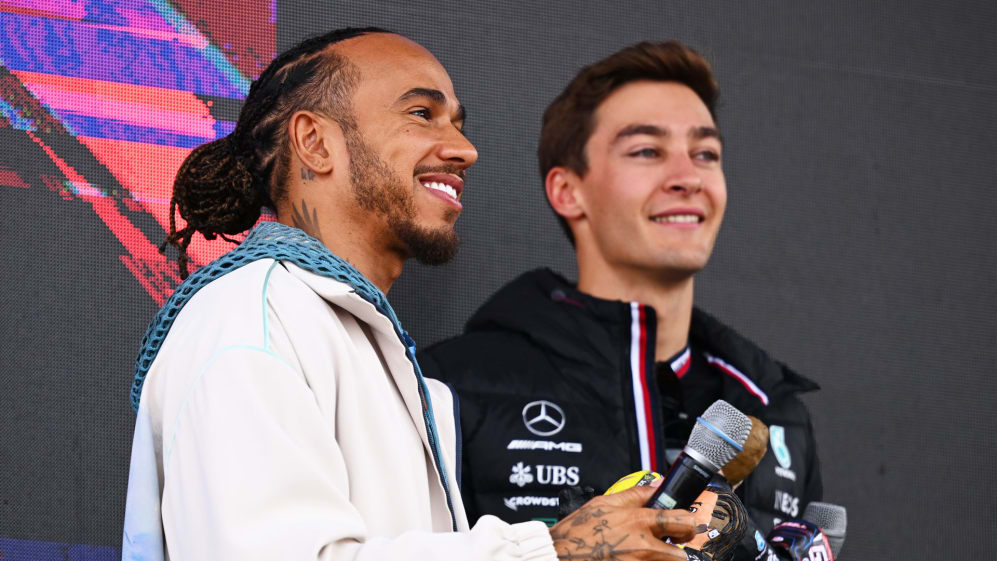 George Russell has backed his Mercedes team mate Lewis Hamilton to bring more success to the Silver Arrows in coming years after the seven-time champion revealed he is keen to sign a new "multi-year contract" with the team.
As Hamilton's contract is due to end at the end of next season, he was asked in Mexico whether he was looking at an extension with his team, or whether, at the age of 37, he is thinking about retirement. He replied: "I think it will be a multi-year contract. There's like this whole thing of [me] retiring that's always lingering around and honestly, I don't like the idea of it and I don't feel like I'm there."
READ MORE: Hamilton targeting 'multi-year' contract renewal with Mercedes
His team mate Russell was later asked for his reaction to Hamilton's comments about continuing his partnership with Mercedes.
"It's really exciting to have that potential of Lewis staying on for a number of years to come," said Russell. "I think he has proven that he's definitely not lifted his foot off the throttle pedal, and he's definitely the last few races performing probably better than ever.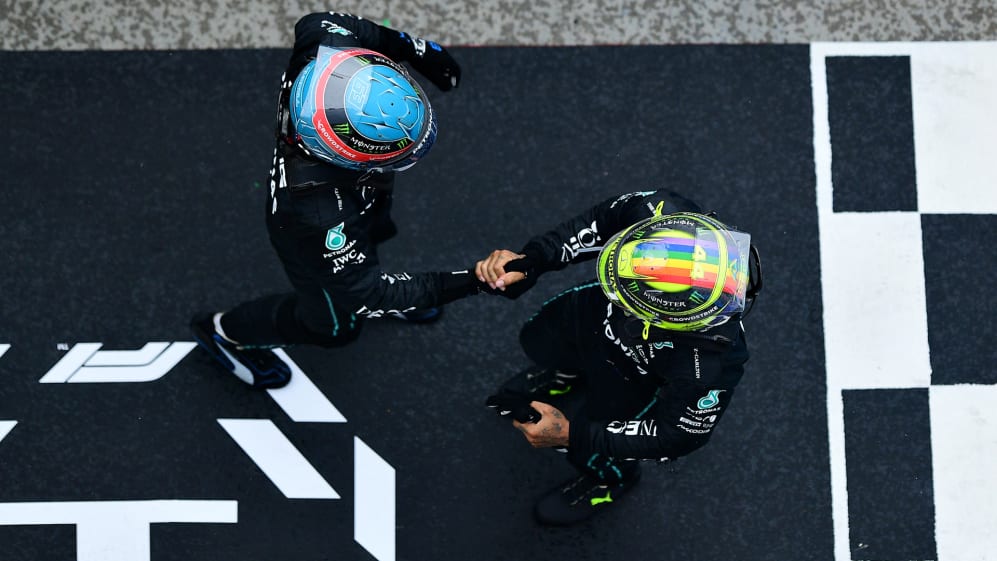 "And that's really exciting for me to have the opportunity to be his team mate, to go directly head-to-head with him and grow on this journey that we're on together, because it really does feel like a journey that the two of us are on, along with the rest of the team, in trying to bring Mercedes back to winning ways.
"So yeah, I think we've got a really, really great relationship, transparent relationship and yeah, [it would] be great to be team mates for a number of years to come."
READ MORE: Could Mercedes have beaten Verstappen in Mexico City with bolder calls from the pit wall?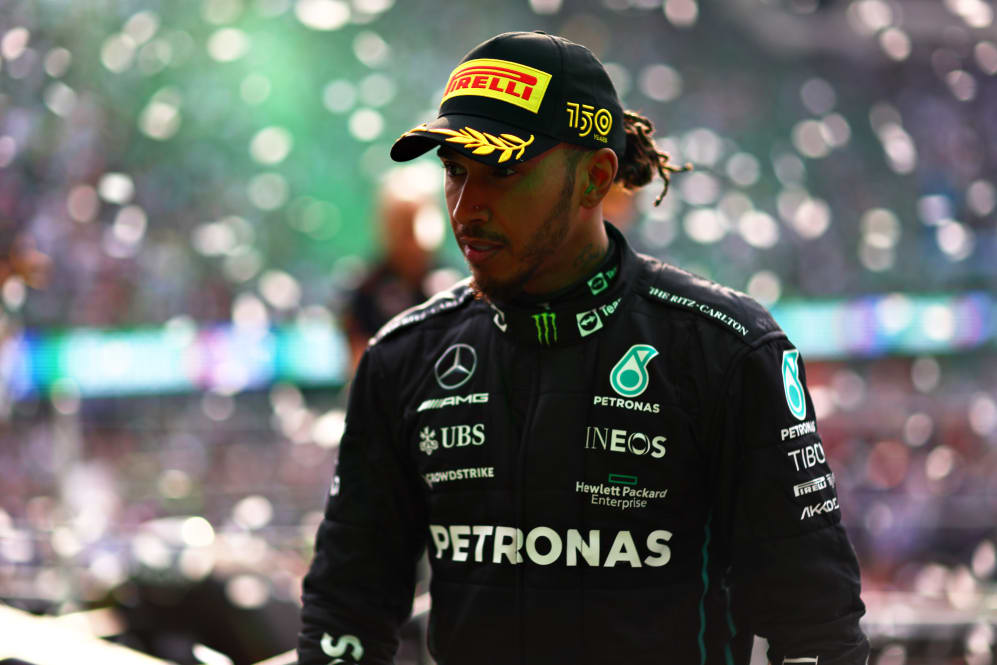 Russell added that, while Hamilton hasn't been able to take a win this season, Mercedes' improved performance is "exciting", with both Mercedes drivers contending for pole in Mexico City before Hamilton took his second-straight podium.
READ MORE: Russell takes positives from Mercedes' performance despite 'frustrating' P4 finish at Mexico City GP
"I think there's a win in all of us when the right opportunity arises and I think it is exciting for us as a team that we've had a couple of opportunities this year to fight," said Russell, "but I think we have to have our very, very best day and execute everything perfectly and our rivals need to have mishaps and mistakes to give us that half a chance so I think we know where we lie in terms of overall performance."
Outgoing McLaren driver Daniel Ricciardo was also asked about Hamilton's long-term prospects in F1 and said: "The truth is, I want him to stay in the sport. He's one of the greatest ever to do it and I think competing with him, going wheel-to-wheel with him is fun, it's awesome."