Horner claims Mercedes have made 'phenomenal' gains with power unit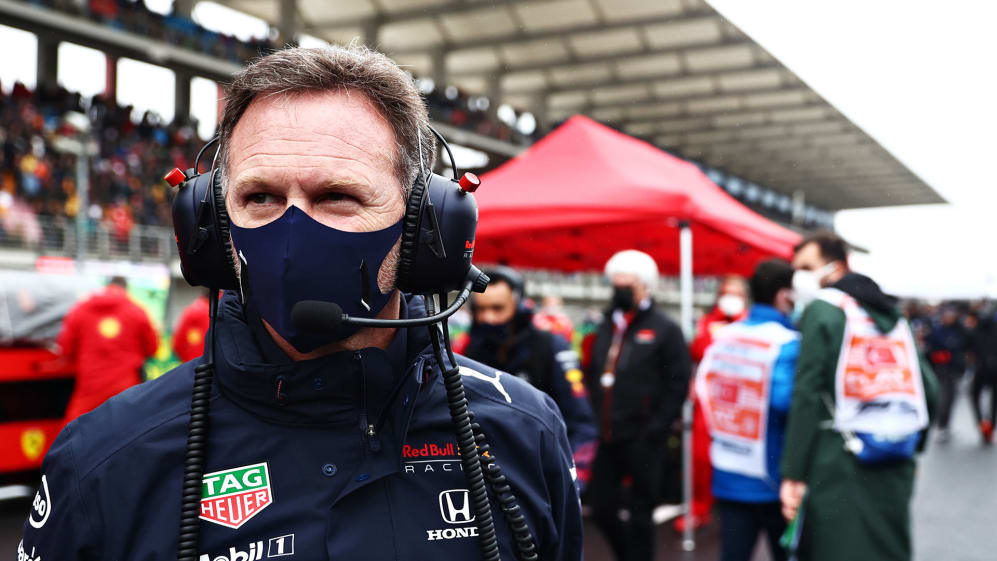 Red Bull's Christian Horner watched his drivers Max Verstappen and Sergio Perez share a podium for only the second time this year at the Turkish Grand Prix. But speaking after the race, Horner claimed that Red Bull's rivals Mercedes had made "a significant step" with their power unit, giving them a straight-line speed advantage over Red Bull.
Lewis Hamilton – who sits six points adrift of Max Verstappen in the drivers' standings following the Turkish Grand Prix after finishing P5 to Verstappen's P2 – was forced to take a 10-place grid penalty in Istanbul after Mercedes fitted a fourth internal combustion engine to his W12.
But speaking after the Grand Prix – won by Mercedes' Valtteri Bottas – Horner revealed his surprise at an apparent step in performance on the Mercedes power unit.
READ MORE: Wolff admits hopes of Hamilton win cost Mercedes in Turkish GP – but seven-time champ says 'any angst is forgotten'
"Their straightline speed has taken a significant step recently," said Horner, "and I think that whereas we could match them with smaller wings previously, now we can't get near.
"We saw that particularly at this circuit where Lewis in particular had a significant straightline advantage with a bigger rear wing on the car. We've got to maximise our package as best we can and, as I say, it's surprising that they've made the step that they have with the power unit."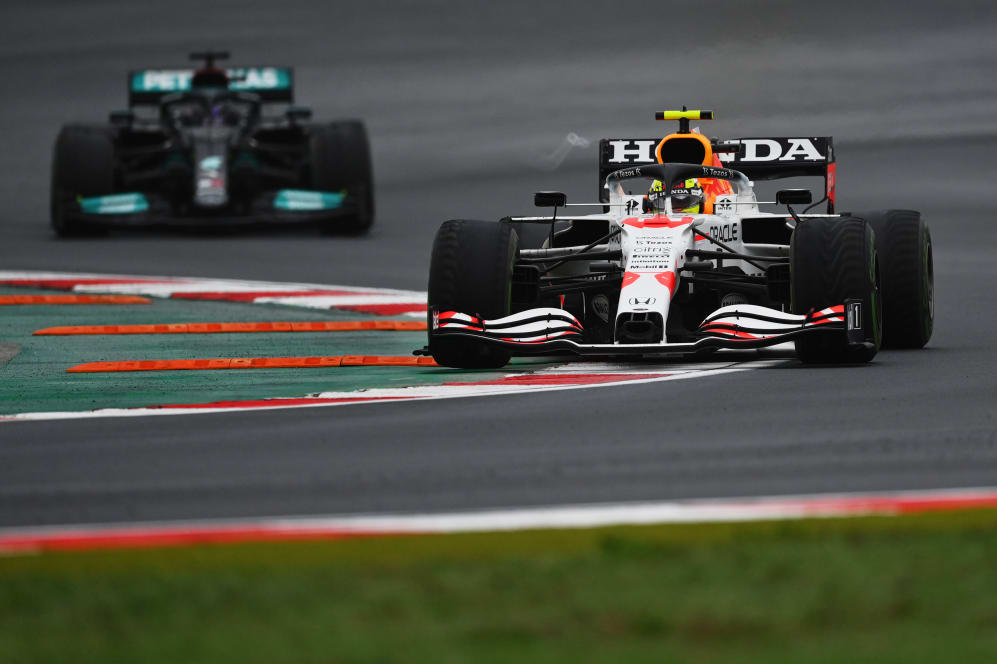 Despite Horner's comments, the Red Bull Team Principal stressed that there'd been no formal protest lodged by Red Bull against Mercedes – who also supply power units for McLaren, Williams and Aston Martin – with Horner saying: "Just for clarity, we didn't protest it. We raised some questions, as all teams do.
"[And] it wasn't just Red Bull by the way, there were other manufacturers raising questions as well that continue to be raised. It's something that's down to the FIA to look at, for them to police. But when you've got great straightline speed that's greater than with the DRS opened, that's pretty impressive.
READ MORE: Hamilton was frustrated with Mercedes' late pitstop call in Turkey – but what would have happened if he'd stayed out?
"I mean, if you look at the straightline speed of particularly Lewis [in the race], it was like 15 to 20 [km/h] up after the kink on the straight. It's phenomenal. We've got to find a bit of straightline speed – maybe they were running a different downforce configuration, but some speed to find. And we've got some tracks coming up that hopefully suit us, but we know Austin is Hamilton territory, so we're going to have to be on our A-game."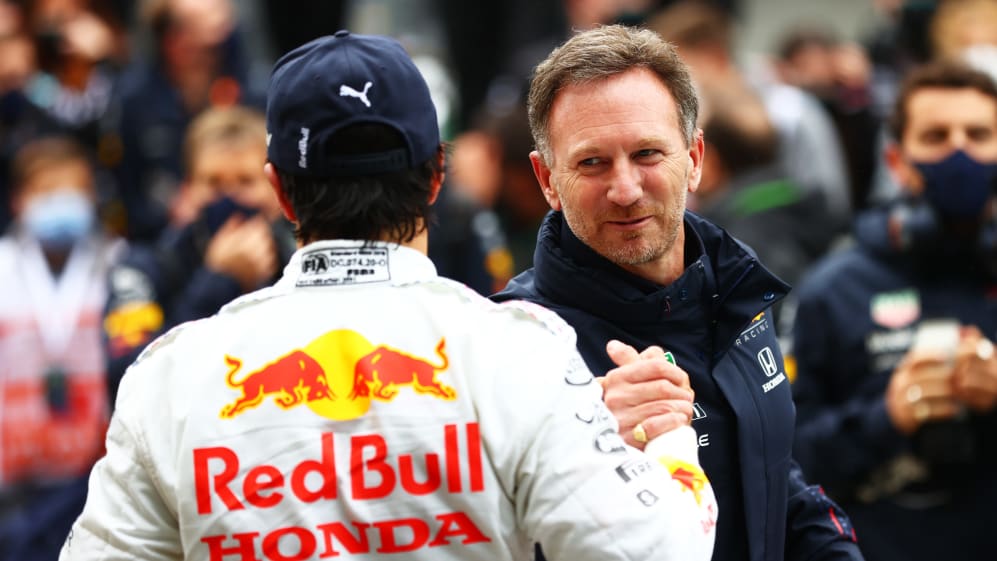 For Mercedes' part, having taken victory in the previous two races – with Red Bull now having not won since the Dutch Grand Prix – the team's trackside engineering chief Andrew Shovlin admitted the team were simply happy to still have a car that could challenge for poles and victories at this stage of the season.
READ MORE: 'He raced Lewis just as hard as Max does' – Horner thrilled with Perez's defence from Hamilton in Turkey
"It looks like a car that can win championships," said Shovlin. "If you go back to the early part of the year, decisions that we're taking on development, trying to balance the two years [2021 and 2022], one of our worries was at this end of the year, are we still going to be able to stick the car on pole, to get a front row lock out, to control a race?
"And it's really reassuring that we are now getting into the last six, that we've shown we've got a package that can out-qualify [Red Bull] on a Saturday and out-race them on a Sunday."