Feature
How did Perez spend his first week as a Red Bull driver?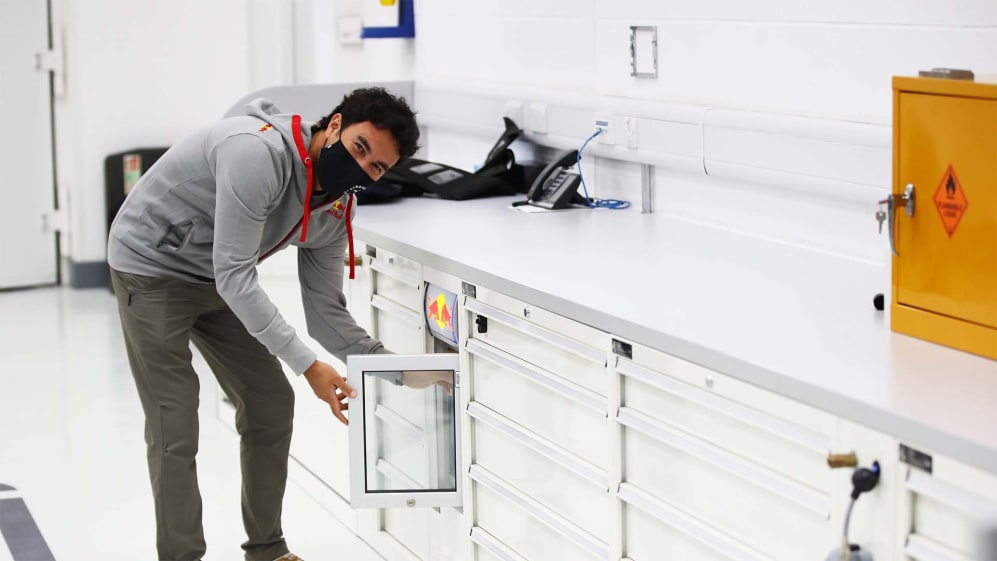 Hungry. That's how you can describe Sergio Perez ahead of his debut with Red Bull this season. The Mexican has been training hard over the winter, and then last week he got his first chance to explore his new team's impressive facility and begin work preparing for the opportunity he's worked his entire life for.
For the first time in his F1 career, which began a decade ago in 2011 with Sauber, Perez will have a car capable of regular podiums at the very least – and at best, regular wins if they get everything right. And he seems to have no intention of letting this chance slip by.
READ MORE: Perez says he can 'push Red Bull forwards in certain areas' after first visit to factory
He spent last week at Red Bull's Milton Keynes HQ, getting himself acquainted with his new motorsport home.
There was a factory tour, of course, with Perez spending plenty of time introducing himself and getting to know his new colleagues and trying to learn everyone's name.
Perez also wasted little time embedding himself in engineering meetings, with the initial focus on prepping him for what would be his first runs in the Red Bull simulator.
That was his first chance to get a taste of the new machine he'll be driving, albeit virtually – but spending two days with such a tool will be critical for him this year given he will only get one-and-a-half days of testing in the RB16 before going racing.
The Mexican also found time to head down to the race bays for the all-important pre-season seat fit, and then there was some more time spent in the individual departments, giving Checo an opportunity to ask questions. It's believed the Mexican was very inquisitive!
ANALYSIS: Why did Red Bull opt for Perez over Albon?
"I've already spent a good amount of time with my new engineers," he said. "That's key to try and speed up the process. I've done a couple of days in the sim already and I have a good idea what the Red Bull car is like so already in back of my head."
Perez also spent time with boss Christian Horner, as well as with the senior engineering team including Chief Technical Officer Adrian Newey and Technical Director Pierre Wache.
There was also some time spent mapping out his calendar for the year, plus some filming with the communications and marketing team.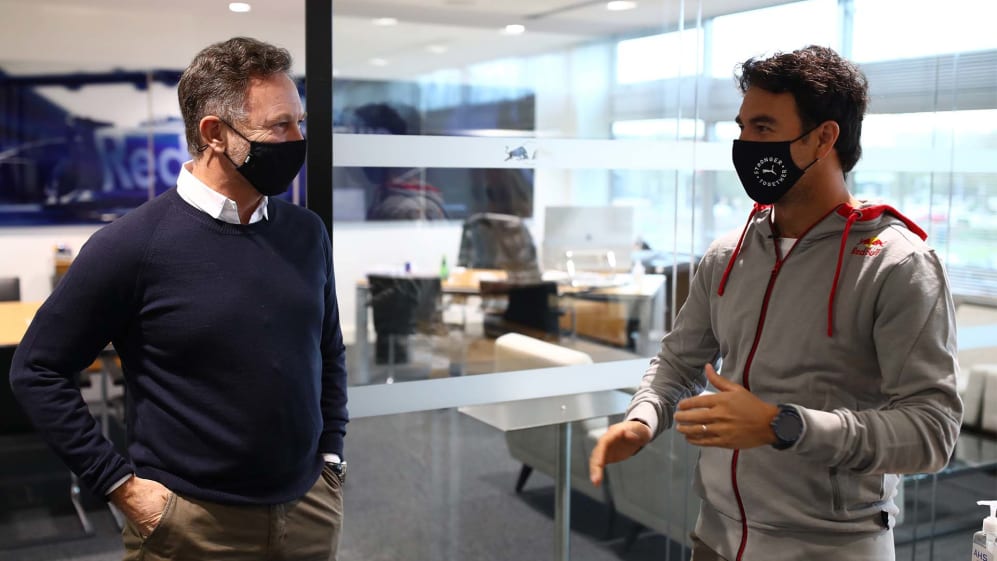 "When you come here [to the Milton Keynes HQ], you realise straight away why they have been so successful," he said. "The amount of infrastructure they have, the development – and they have very capable people here.
"It's in a way very different to the teams that I have worked for. The organisation is tremendously high, there are a lot of people, and the resources are huge.
READ MORE: Honda chief sets title target for 2021 as Japanese company prepare to bow out of F1
"I can't wait to get on track with my group of people. I've been seven years with a team, it feels different. It's like a dog finding a new family. You've been with a family for so many years, and then you're changing all of a sudden. But I'm starting to feel very comfortable here. It's a fantastic team, very united, and I can see there's a lot of fun ahead of us.
He's now back home and into his training regime, but will continue to fine tune his preparations ahead of the team's launch and shakedown in the coming weeks.