Feature
How does an F1 team get two cars and 42 tonnes of freight to Australia?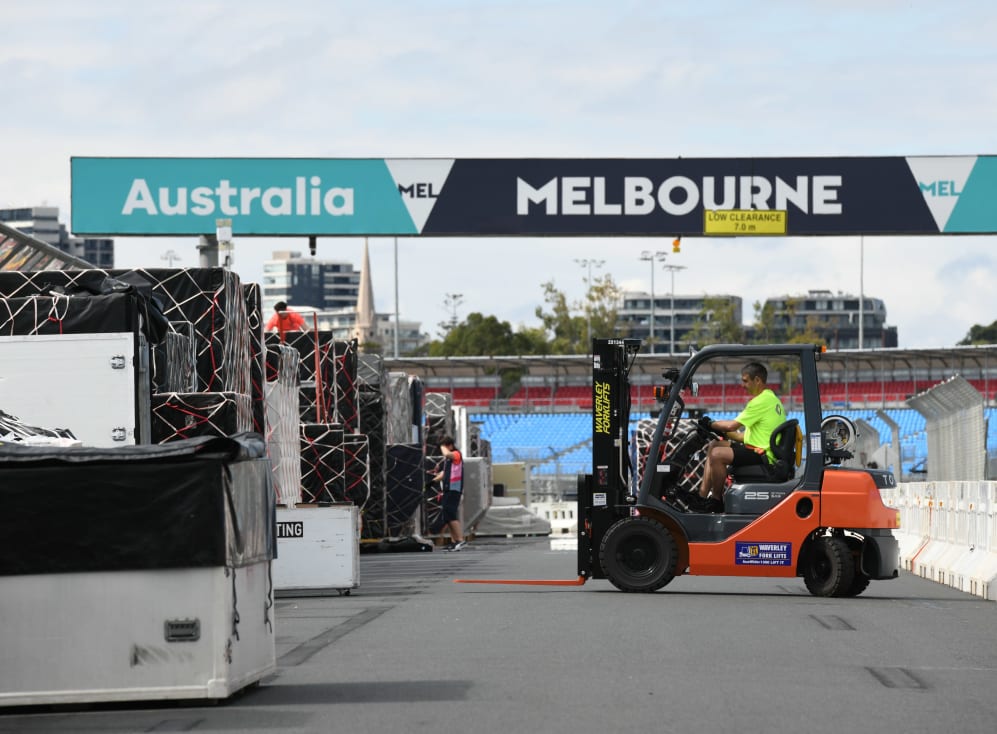 When the clock strikes noon in Melbourne on Friday, March 13, the light at the end of the pitlane will turn green and the 2020 FIA Formula 1 World Championship season will be up and running. As the cars of Romain Grosjean and Kevin Magnussen roll into competitive action, it will be a significant moment for the Haas team following a lot of work in pre-season.
So, surely there will be a huge sense of relief for race team operations manager Geoff Simmonds? "No," he says emphatically, "not until I'm back in the hotel on Monday morning after we finish packing up."
The focus of Formula 1 may be essentially geared around two hours of racing on a Sunday afternoon, but for Simmonds the next Grand Prix – and even the next season – is always on the horizon.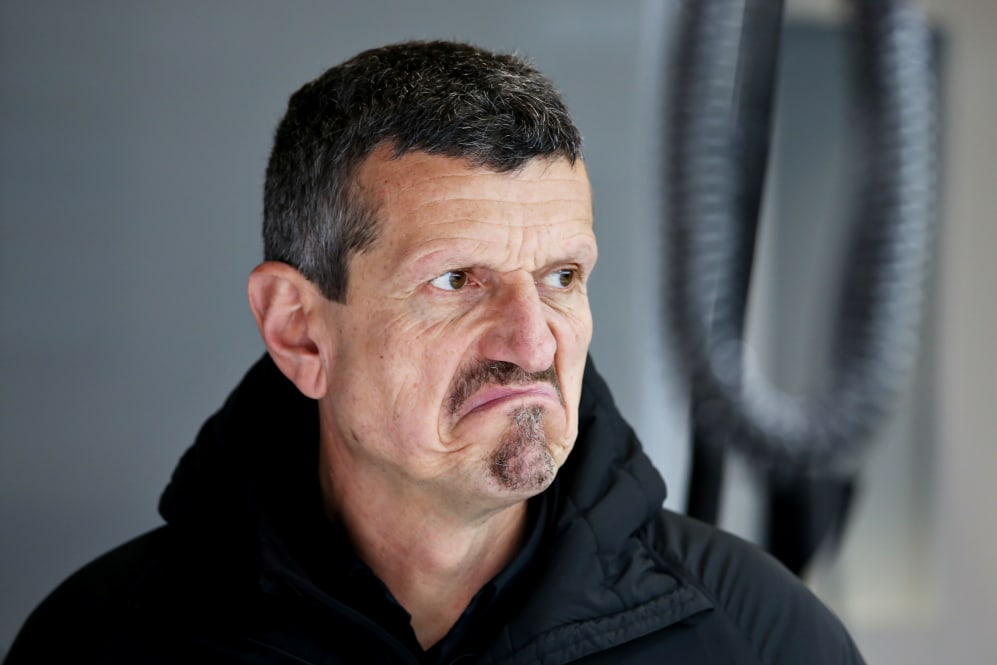 It is his responsibility to ensure that Haas can go racing and that every item, whether it be a chassis or a screwdriver, is in the right place at the right time, each and every day of the year. When you consider that a contemporary Formula 1 car is made up of around 5,000 different pieces, Simmonds could be forgiven for feeling a little stressed now and then.
"Not really," he says. "It has its stresses, but I'm just like everyone else. Everyone has stress. Because I've done this job for so long, it's continuous."
Simmonds has been operating under this degree of pressure since 1998 when he was with the Arrows team. Since then he has worked as race team coordinator at Renault, staying at the team for 17 years before moving to Haas three seasons ago. And the work has piled up.
DO SAY, DON'T SAY: Your quickfire lowdown on Haas for 2020
"My first pack-up, for Australia in '98, we sent 12 tonnes – that was everything – no sea freight. Now it's 34 tonnes plus another eight by sea," he reveals in a matter-of-fact way. "You know it's the first race, but everything is the same. All we wait for is the calendar from the FIA and then we apply the same matrix to it.
"The planning has been going on for years because you find out what works. The teams with more money can fly people out later because they will have a bigger set-up crew in Melbourne. We're a small, compact team so we have to do most of the work ourselves."
Those 34 tonnes of racing cars and equipment take three days to pack at Haas's factory in Banbury, Oxfordshire, UK. Team members joke that the process is like playing a huge game of Tetris, and it's a game they often feel they are not winning.
Every item – from the team's pitwall assembly down to the smallest nut – has to be accounted for, packed and loaded onto 12 aircraft pallets, then moved 60 miles to East Midlands Airport by four articulated lorries. From the heart of England, it is 10,500 miles to Melbourne's Avalon Airport, where the whole lot is unloaded and taken by trucks to the Albert Park track, an hour's drive away.
"When we arrive at the circuit at 8am on Monday morning, it will be miraculously there waiting for us," says Simmonds. "As long as we've got our paperwork right," he adds with the sense of cool assurance of a man who always gets his paperwork right.
OPINION: Why this year has to be better for Haas
Also waiting for the Haas team in Melbourne will be the eight tonnes of equipment that left the United Kingdom by sea as long ago as January 7. This is made up of non-car related items, but kit that is nonetheless vital to ensure the team can operate smoothly at every race.
"This is fundamental equipment you need for the weekend," explains Simmonds. "Garage panelling, grid trolleys, catering equipment, fridges, cookers, consumable items, tyre movers, desks, chairs… Anything that's not going to change."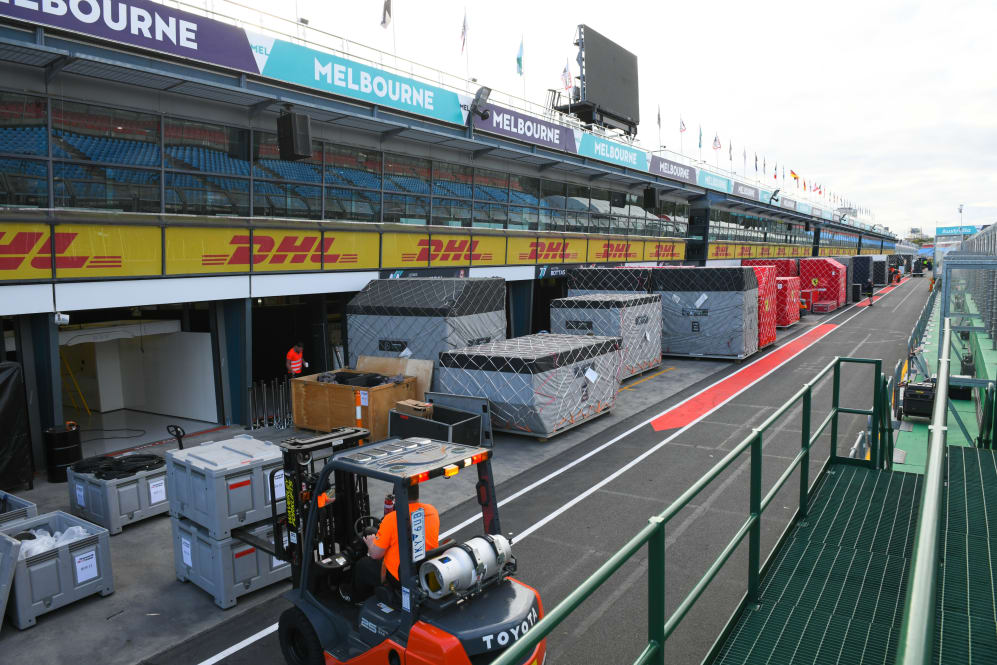 Simmonds is a man who clearly, and necessarily, likes a list. He jokes that Formula 1 would need a 63-week year if everything was to travel by sea, but with air freight costs running into millions, it is necessary that some items go by boat. The Haas container that arrives in Melbourne will then head to Azerbaijan and on to Sochi in Russia. The shipments for Bahrain and Vietnam are both already on their way.
The packing is a delicate exercise, and Simmonds certainly doesn't want to have to deal with any unexpected surprises on arrival. The cars no longer travel 'built up' as they did when he first began in Formula 1.
READ MORE: Magnussen 'confident' 2020 Haas can be midfield contenders
The three chassis (two race cars and a spare) are bolted into bespoke frames that are then secured to a pallet before being placed in specially designed boxes shaped to fit inside the cargo bay of the Boeing 747-400F that carries the British-based teams down to Australia. It's an extremely precise process.
"We have to make modifications every year," says Simmonds. "We were talking to the designers before the end of the fly-away races last year. You ask questions about bodywork for this year and if there are any rule changes. They know if wings are going to get wider and we're only really interested if things increase so we can work out what changes are required."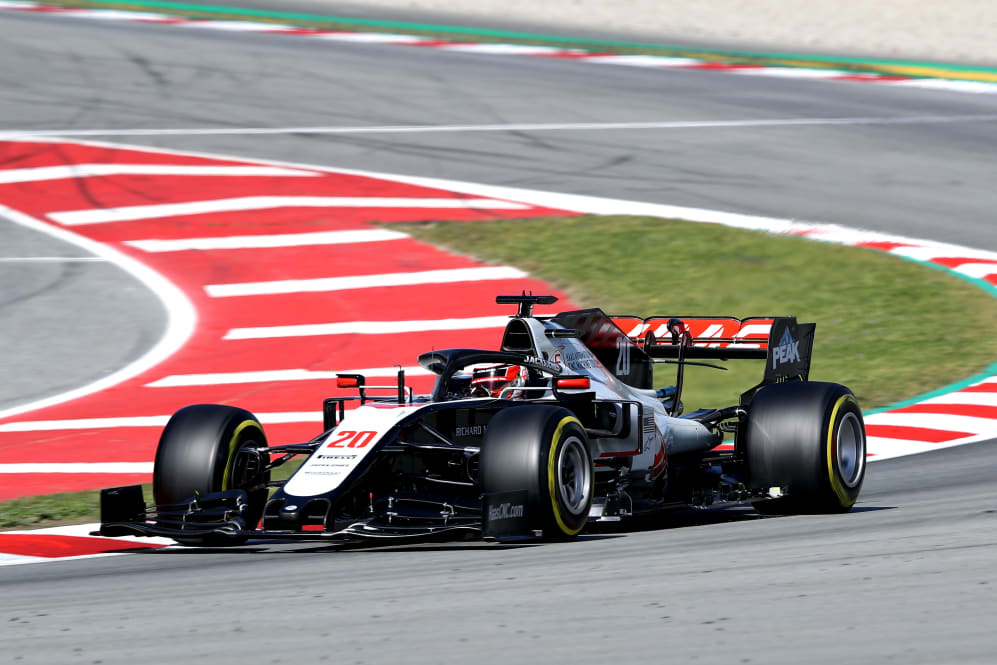 Simmonds is very much the straw that stirs the drink at Haas but he makes it clear that each member of his team has to take charge of their own area when it comes to being ready for the Australian Grand Prix, or any other of the season's 22 races.
"Everybody is responsible for their own piece of equipment," he says, briefly adopting a rather school-masterly tone. "The tyre men are responsible for all the tyre equipment, the mechanics are in charge of the chassis and the hydraulics etc. Everyone is responsible for their own individual area so there is a degree of accountability. If you haven't packed something that you should, then it's your problem. That's the norm, but then everyone also pulls together so there's a point when we all help load or do something else.
"But the fundamentals get you through, that's why everybody feels a little bit of stress. Everybody packs their own bit and makes sure it's available in the right shape in the right box, in the right place at the right time, and with all the right information. Everyone has a certain amount of responsibility."
But even in the pressure-cooker environment of modern Formula 1, mistakes do happen. Simmonds is too diplomatic to talk about any incidents at his current team, but clearly knows what it's like when things go wrong, and why it can happen.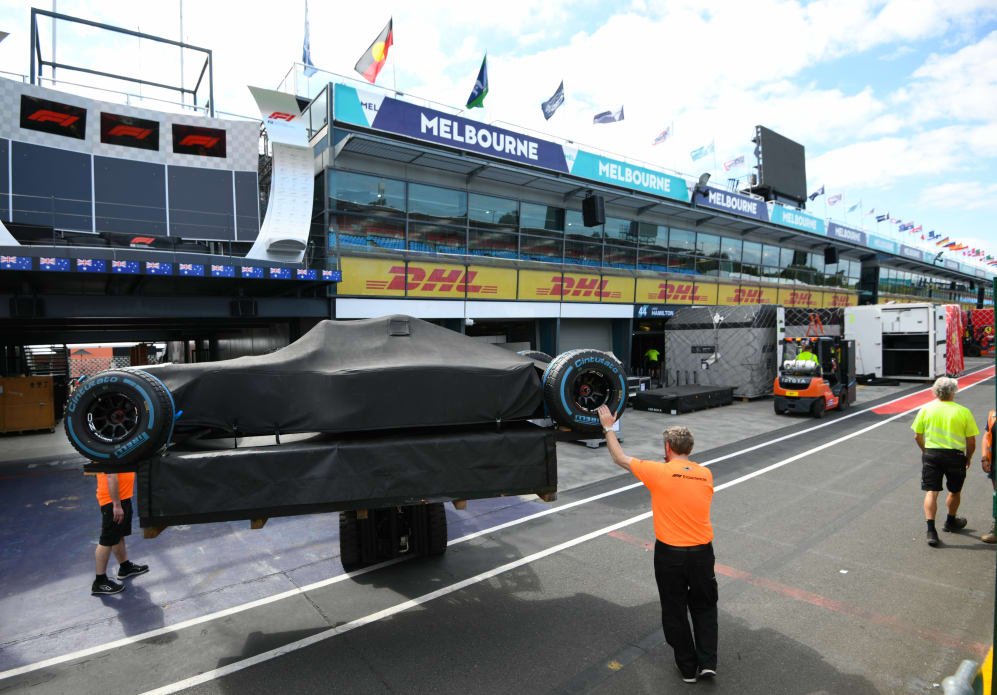 "The biggest problem is tiredness," he says. "One time, with another team in Malaysia, it was raining, everyone was wet and the humidity was really high. We packed two gearboxes into a box and we forgot to spray them with WD40. When we arrived in Bahrain a week later, with the hot temperatures there, basically, everything was corroded." He pauses before adding with a degree of understatement: "It was a big thing."
So when things go wrong, are there any helping hands to be found down the pit lane? "There's always been cooperation," he says brightly, having banished the memory of the Bahrain gearbox catastrophe. "That's the nice thing. We could all be in trouble one day.
"I refer to it more as a school playground. There are loads of classrooms and you have friends in other teams. We all have an understanding of how hard it can be – the fear of forgetting something or running out of something. [The latter] is more likely. As long as you don't put yourself in jeopardy of being unable to run the race then of course you help each other."
F1 2020: Our writers' predictions and hot takes on the new season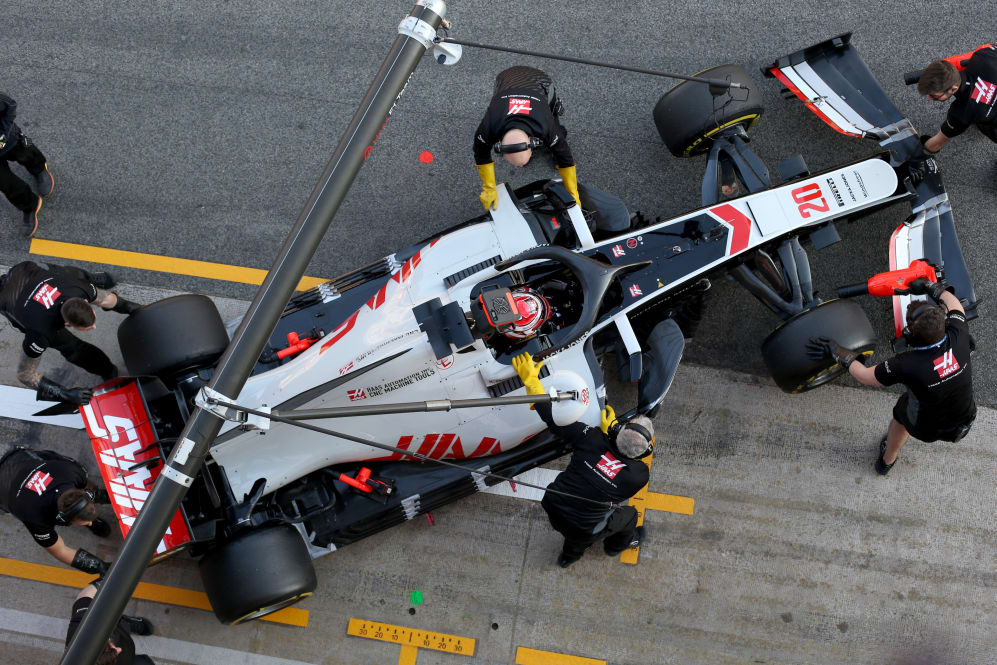 So apart from the obvious reward of a good result, how does Simmonds define a successful Grand Prix weekend? "If everybody has been able to do their job, then the weekend is a success," he states. "If you can start off right with the logistics planning, then you can start the weekend going smoothly."
But surely starting the season 10,500 miles away in Australia, just a fortnight after pre-season testing in Barcelona has finished, presents a logistics challenge from hell with more likelihood of things going wrong?
"Of course it would be easier if it was Silverstone, but that place isn't much fun in March," he jokes. "If you forget anything, or something goes wrong, you lose a day and a half flying it to Australia. It would almost be better if we started on the other side of the world where we are gaining time. In Australia we're behind.
"But sometimes it's a good thing because you have to have that greater attention to detail, which everyone in F1 has, because we are going to Australia. Closer to home you might be more likely to have a hiccup. We like a challenge in F1, so if you want to stick us on the other side of the world for the first race then bring it on."
This article first appeared in Issue 1 of The Official Formula 1 Magazine, subscribe now at f1magazine.com