Feature
How McLaren became race winners again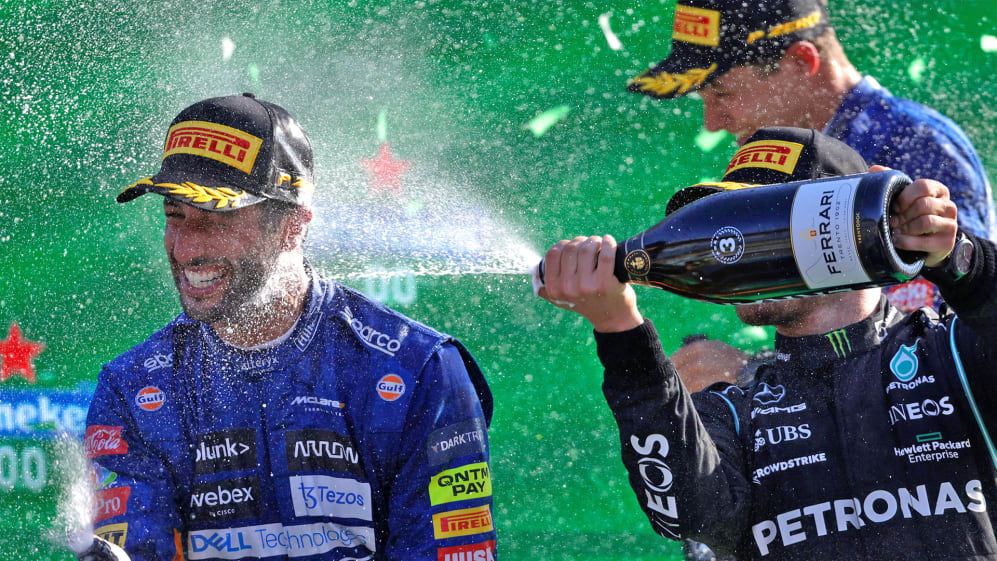 When Team Principal Andreas Seidl started work at McLaren, the Woking-based team were in the midst of a restructure, as CEO Zak Brown looked to end the team's miserable run of form and lay the foundations for a return to F1's top table. Two-and-a-half years later and the fightback is most certainly on, with Daniel Ricciardo giving McLaren their first victory in a decade with his win at Monza last year.
The orange cars ended the year fourth overall, a place lower than in 2020, but with their highest end-of-season points tally since 2012. Their haul of five podiums – including that victory, the only one-two by any team in 2021 as Lando Norris took second – was their best since 2012, too. The championship position was lower, but their overall gains, relative to the leaders Mercedes and Red Bull, were higher.
"So far, so good," said Seidl when we chatted outside the team's hospitality unit last year. "If you look back at the last two and half years and what we have achieved, I'm happy with the steps we could make but also know we still have a long way to go. The objective we have is getting back to the front and being a position to fight for race wins every single weekend. But I'm definitely happy with what we have achieved so far."
READ MORE: Zak Brown Q&A: On the Monza 1-2, racing in the US, and the McLaren's path back to the top
McLaren had the third-best car for much of the season but fell behind rivals Ferrari when the Italian team introduced a new spec hybrid system, eight races ahead of schedule. With their focus already on 2022, McLaren didn't respond – but that was the sensible move.
The MCL35M was an improvement on the previous model, which proved that the technical team, under James Key's lead, was working well – and that means the team were meeting their targets of consistent improvement, always moving forward, while preparing in the best way for the opportunity that new rules in 2022 offer.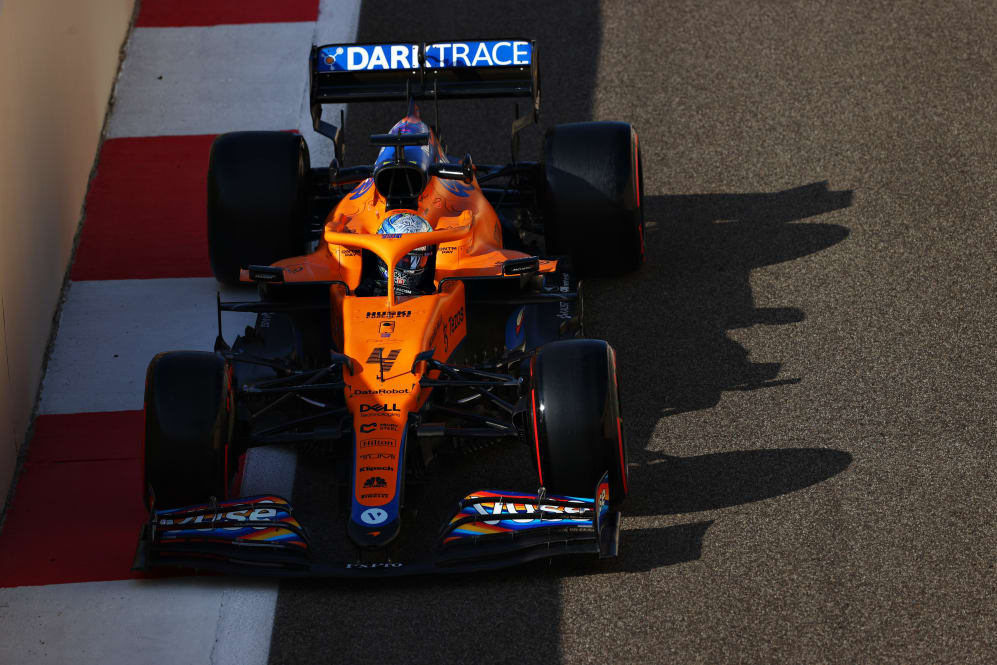 "When we look at this car, it's great to see we made a good step forward again, which is a result of even better working together between all the different departments back home under the leadership of James Key," says Seidl. "A huge part in this is the entire operation back at the factory led by Piers [Thynne, Production Director], and then the cooperation we have put in place between Andrea Stella's team and James' team. This has resulted in the step forward we could make [last] year and it gives us confidence we could make another step forward [this year].
"New regulations are always a good opportunity, but they present a good opportunity for every team in the paddock! We know about the deficits we are still having. We still have big deficits on the infrastructure side, mainly the wind tunnel which still needs more than a year until we have it up and running. There is a reason why Red Bull and Mercedes are in front of us. They do a better job. They will also do a better job going into this year. But the most important thing is to make these steps as it gives us confidence we are heading in the right direction."
READ MORE: McLaren announce launch date of their 2022 car, the MCL36
Perhaps what's most impressive about McLaren's achievements last year is not only did they change engine supplier again – they moved from Honda to Renault for 2018 and then to Mercedes for 2021 – but they did so when the regulations remained stable, making fitting a new engine architecture into an existing concept even tricker – and yet they hit the ground running. Reliability was very impressive and they made the very most of what is the class-leading PU. "It's something I'm happy with," said Seidl.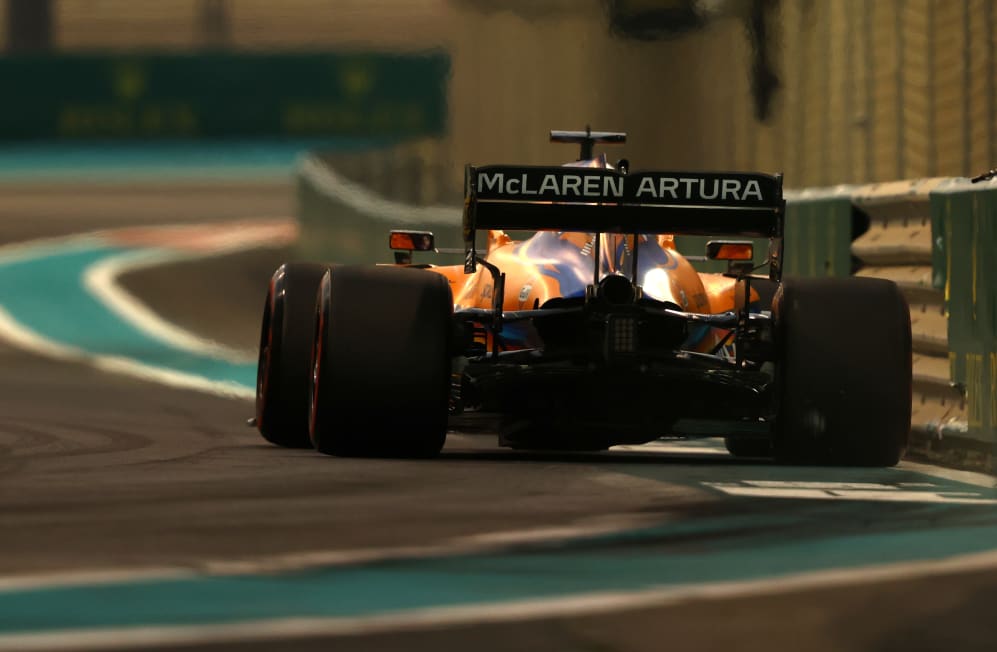 "Despite difficulties we had over the winter in doing this integration job, with limitations we had on the car side because of the token system, and then doing this during a pandemic with pretty much everything being done remotely from a home office, it is impressive how the team pulled it off together with our colleagues from Mercedes.
"At the same time, I'm not totally surprised as we have some experience with McLaren with changing power units in the last years! And Mercedes is the benchmark in this paddock in terms of hybrid era. Still, it's impressive how the team pulled it off. From the first run onwards, the car was performing and was reliable."
Key to McLaren's success has been their formidable driver line-up of Lando Norris and Daniel Ricciardo. Norris, in his third season with the team and in F1, stepped up to the plate following the departure of his friend and the more experienced Carlos Sainz, and delivered an impressive run of results, including three podiums in the first nine races – while he would have had a first F1 win in Russia had it not been for a spot of rain.
He scored 63 more points than the previous year, finished a career-best sixth in the standings – ahead of Ricciardo – and scored in every race bar two. He's come into his own as a leader in the team, has a fantastic relationship with his colleagues, and is maturing into a formidable driver.
READ MORE: Norris on why he's 'happy and confident' to be a mental health pioneer in Formula 1
"It's very impressive to see the steps Lando has made the last two years," said Seidl. "It's great to see how he's pulling it off inside the car and outside the car weekend by weekend. It's great to see how he interacts with the team, how he helps me also in order to push the team forward. I think that everything that we have seen so far with him, he has everything he needs to become a top, top guy in this sport.
"At the same time, it's important to not get carried away with the results he's had so far together with us. We set our objectives quite high, but I'm confident if we keep working hard together in the next years, we can achieve these objectives."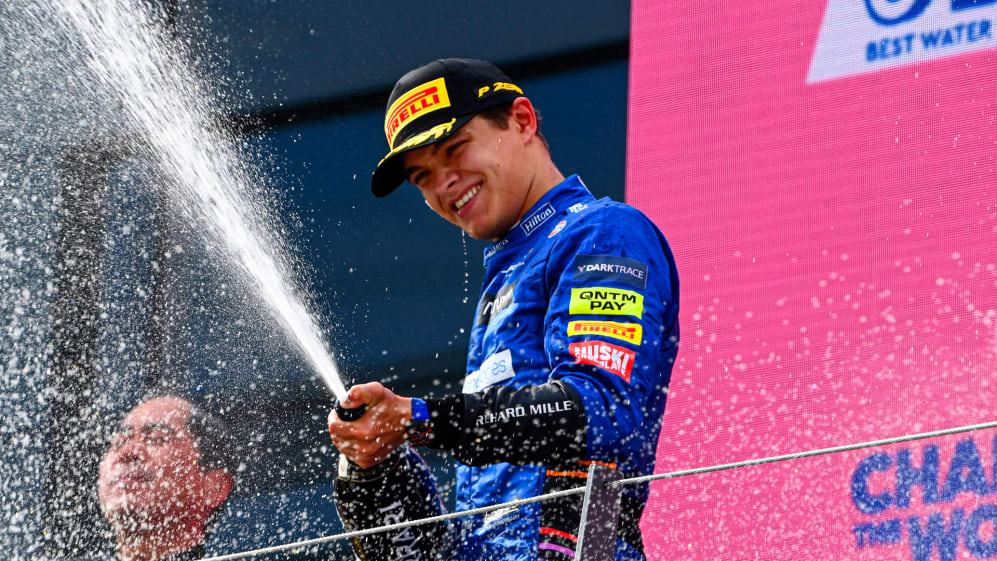 While Ricciardo treated himself to a first victory shoey since the 2018 Monaco Grand Prix last year in Italy, that was the highlight of what was a largely frustrating season for the Honey Badger. The Australian puts a lot of pressure on himself and sets his targets very high – and so it irritated him that it took so long to get comfortable with his new cockpit.
There were signs that he had turned a corner in Belgium – but he lacked consistency thereafter. Positively, he was able to go home to Australia for the first time since the Covid-19 pandemic began over the winter. Family is hugely important to him, and spending time with them is a key part of his pre-season prep. The chance to do so after so long will almost certainly put him in a better place ahead of his second campaign with McLaren.
READ MORE: Ricciardo calls Monza 2021 win 'biggest moment of my career'
"It took more time than he expected, and we expected, to let's say get more familiar with our car and more comfortable in our car, especially when having to push it to the absolute maximum in qualifying. But it was good to see how he approached the situation with the team," said Seidl of Ricciardo. "Both sides stayed positive and kept the trust in each other.
"After the summer break, you could see straight away he felt more comfortable, that results were coming, and to have a weekend like he had in Monza is great for him, for us as a team, great motivation to keep going. It's just a question of a good break and good preparations going into next season until we see the Daniel again, weekend by weekend, that we all know from the past."
Norris and Ricciardo are signed up at McLaren until at least the end of 2023, giving them stability through the early phase of the new technical regulations, and a line-up that has plenty of scope to just keep getting better.
"I'm definitely happy with the line-up we are having," said Seidl. "We have a good mix of the youth Lando is having, and at the same time being experienced going into third year with us; and then we have Daniel who has shown in the past with all his experience he is a race winner; if he has the right material, he can win races. I'm happy we have these two guys with us for several more years and looking forward to celebrating a lot more success with them in the future."
READ MORE: Ricciardo made Member of the Order of Australia in country's 2022 Honours list
McLaren are on a much stronger footing now financially, too, having secured investment from a consortium of US sports investors MSP Sports Capital and sold their Woking headquarters and leased it back on a long-term deal to release money – with the team kicking on with a new wind tunnel on-site while also updating their CFD capabilities.
So, as their form and operational prowess improves, so does their technical ability – edging them closer to the teams at the front.