Feature
How Mercedes plan to regain F1 supremacy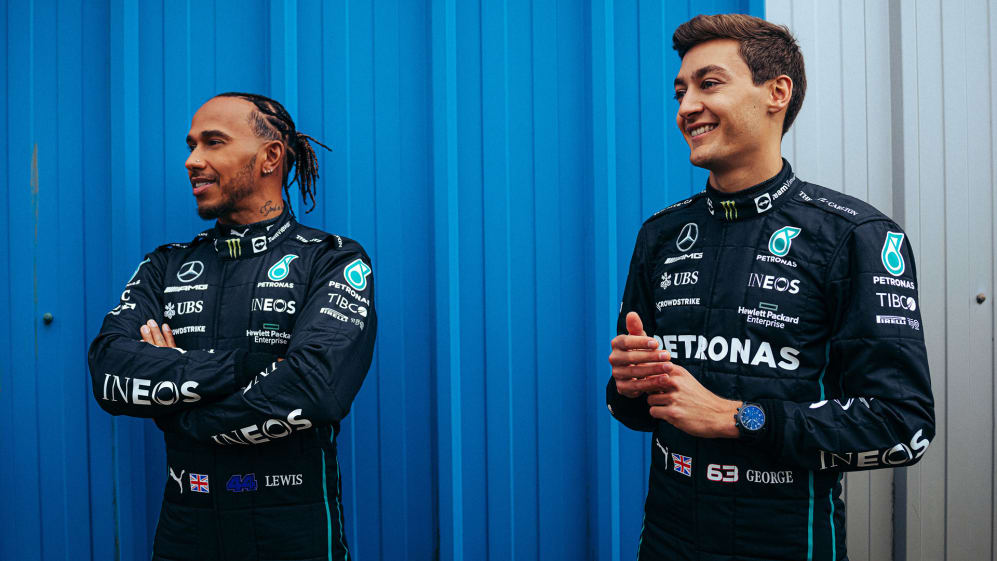 Silverstone can be blustery at the best of times, the former airfield in leafy Northamptonshire exposed to the conditions. But Mercedes didn't let Storm Eunice, which swept across the UK on Friday, blow them off course as they revealed the W13, built to sweeping new regulations, and ran the new Silver Arrow on track for the first time as part of a filming day.
After the mixed emotions of Abu Dhabi, where the joy at winning an eighth successive constructors' championship victory was tinged by a last lap defeat for Lewis Hamilton in the drivers' title fight, Mercedes are laser-focused on making it a double for the eighth time in nine years.
READ MORE: Russell and Hamilton brave 'absolutely crazy' conditions at Mercedes' Silverstone shakedown
With such sweeping changes to the technical rules, there's very little carryover from last year's cars to this. As teams have rolled out their interpretations of the regulations over the last couple of weeks, we've seen a theme of very tightly-packaged bodywork – and Mercedes are no different.
Their Technical Director Mike Elliott, whose team shifted early focus to this year's car design having turned off the taps with their last major package at Silverstone, said getting the desired aero shapes meant "a complete internal repackaging", and added: "We have taken another step with how tightly packages the sidepods and engine cover are. To get to this is not just a case of a shrink-wrapping exercise but requires a huge amount of redesign and simulation to make it work. It has been a massive job."
If you think that what you saw at the end of last year was my best, wait until you see this year.
We can expect this car – like many - to evolve quickly. Already, there were striking differences from the digital renders released by the team early on Friday and the car that they revealed at the launch and on track at Silverstone. Elliott says further evolutions will come across three days of running at Barcelona and the subsequent test at Bahrain, so it may not be until the first race in Bahrain until we know the initial pecking order.
Underneath the hood is of course a power unit, with Mercedes' engine boss Hywel Thomas saying they have "changed more parts of the PU for this year than in any season since 2014". Taking the new aero regulations into consideration, given the impact on packaging, has been a huge challenge, and thus they head into testing with a series of "unknowns".
ANALYSIS: Delving into the details on the new-for-2022 Mercedes W13
"We make changes to the PU, that allow the chassis team to best exploit the regulations," said Thomas. "We might want to rearrange the installation slightly or change the PU layout to get more flexibility in those lap time sensitive areas. "The other side of this is we never really know how much performance, in terms of chassis performance, we are going to find. We have some very good simulation tools and of course we use those to make estimates of where the chassis will end up, but we don't know for sure.
"And that means we won't really know precisely how the PU will need to be used and the way it needs to react while out on track, until we are running on the circuit. We have to cover quite a lot of possibilities to make sure that PU is ready for whatever turns up at the end of the experience."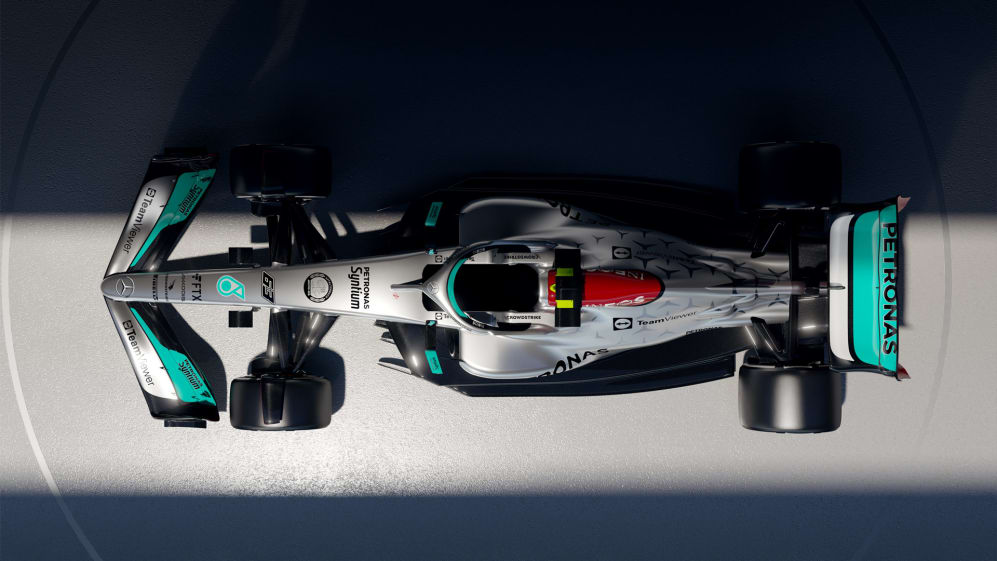 Hamilton spoke to the media for the first time since Abu Dhabi and was in tremendous form. He didn't dodge a question, was thoughtful with his answers and while it is clear the pain of the defeat still lingers, the setback has only served to fire him up even more – not that he wasn't motivated enough already – to regain the crown he has made his own in recent times
"I feel great," said Hamilton. "I feel fit. Naturally when you have an extra year of experience under your belt that always helps. I always feel like through these sort of experiences you can turn that emotions into strength and into power, and that's what I'm doing. I'm putting that into my training. I'm putting that into the work I have with the men and women in this team. If you think that what you saw at the end of last year was my best, wait until you see this year."
That is a fearsome prospect for all his rivals, not least his new team mate George Russell, a Mercedes junior who has been promoted to the works team after three very impressive seasons with Williams.
READ MORE: Hamilton says winter reset allowed him to get 'attacking again' with Mercedes for 2022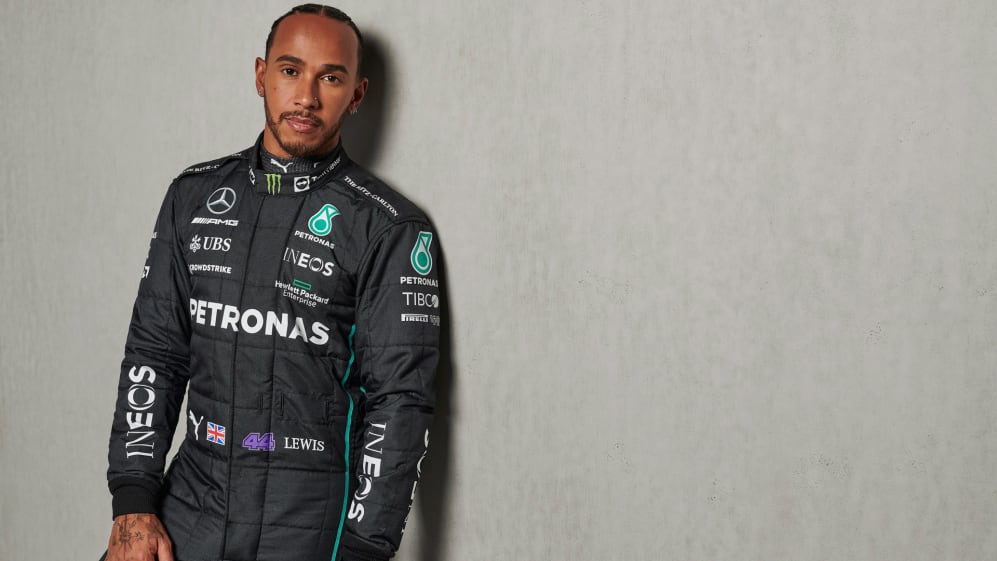 Russell is considered a star of the future in F1, and represents the Silver Arrows' leading hope in the post-Hamilton era. Seeing how he gets on in a world championship team, alongside a seven-time world champion driver – considered the best ever – will be intriguing. Hamilton, though, is excited by the prospect.
"He fits in and fits the position like a glove," said Hamilton. "So far, it's great and honestly, I think I've learnt a lot over the years about how to engage with your team mate, how you work as a team in helping the team achieve the ultimate goal. One of the reasons we have more world titles than any other team. I am excited to engage with him, to collaborate with him, hopefully, our driving styles aren't too dissimilar.
"I know also what it's like for him being in the position up against a world champion and I know the pressures that come with it, the expectations and also the internal feelings of what it is like. I want him to learn as much as he can and grow as much as he can, and I have no doubts he's going to be a strong competitor. I will be focusing also hard to make sure I do the job to the best of my ability."
READ MORE: Mercedes announce line-up for 2022 Junior programme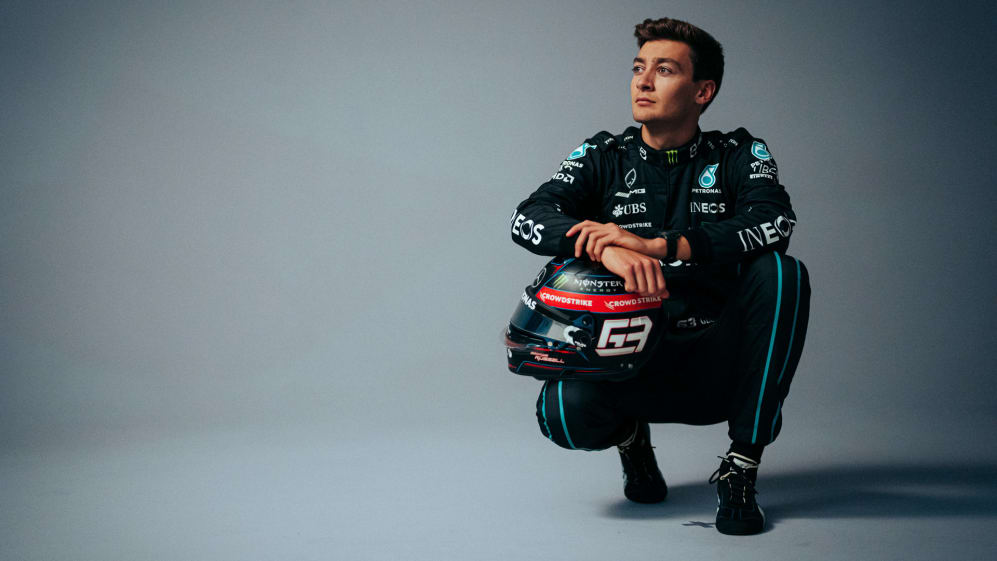 While Russell will be keen to assert himself in the team, he'll also know he needs to balance that with playing the long game if he wants a long career at the reigning world champions. He sees the benefits of racing alongside one of the greats – and in a new era of regulations where Mercedes may not be the quickest, he is focused on working together with – rather than against – Hamilton towards a common goal.
"I think that is incredibly inspiring and motivational for me as a young driver to try and reach the heights that Lewis has achieved," he said. "What an opportunity for me to be his team mate, to learn from him and see how he goes about his business. I think we're going to have a really good relationship between the two of us and we can really work well together to push the team forward."
He added: "Lewis and I need to work together, we can't focus too much on each other because things are constantly changing and that's why we need to take a step back. We hope Mercedes will still be the fastest team, the fastest car on the grid but there are no guarantees and we need to not be naive to that and work together to ensure that we are."
READ MORE: Russell says a 'motivational fire' has ignited within Mercedes for 2022
Mercedes have made a habit of getting the very best out of their personnel and delivering a world championship-quality package year-in, year-out, even staying on top through a series of regulations changes during the hybrid turbo era. So that run of form would suggest they will have done one of the best jobs once again.
For now, though, they are staying humble, keeping their heads down and focusing on the job in hand – learning this new machine as quickly as possible, starting with that shakedown at a windy Silverstone, followed by three days of running in Barcelona and a three-day test in Bahrain.
It's going to be an arms race – and after defeat to Red Bull in the drivers' championship, Mercedes will be keen to prove that wasn't the beginning of the end for their supremacy in F1.