Failure to take British Grand Prix start sums up 'crazy' weekend, says Hulkenberg
Nico Hulkenberg's Formula 1 return was over before it got going on Sunday afternoon when a technical problem meant he was not able to start the British Grand Prix.
The German driver - who has not driven in F1 since the end of last season - was called up by Racing Point as a last-minute replacement for Sergio Perez, who tested positive for Covid-19 late on Wednesday.
READ MORE: How Hulkenberg's emergency Racing Point deal came about
Hulkenberg jumped in the car just minutes before the first practice session of the weekend got underway on Friday, before qualifying 13th on the grid for today's race.
But as the teams and drivers began their final preparations for the race, Hulkenberg's mechanics began packing up from his grid slot and returned to the garage to work on his car. It was initially thought he would start the race from the pitlane, but just moments before the formation lap, the team confirmed he would be unable to start the race.
After the race, Racing Point CEO Otmar Szafnauer explained the problem. "There was basically a drivetrain seizure, the cause of which is still being investigated," he said. "It's a shame for the entire team after such a huge effort to get Nico in the car."
Oops! Error retrieving Twitter post
Hulkenberg said the failure to start the race summed up his unpredictable weekend.
"It's a bit crazy isn't it?" he said. "Somehow it fits into all these crazy days that I've experienced, but obviously kind of disappointing for me and the team.
"Obviously they tried everything but [there was] some sort of power unit issue and we didn't manage to start the car and get out there, which is obviously disappointing."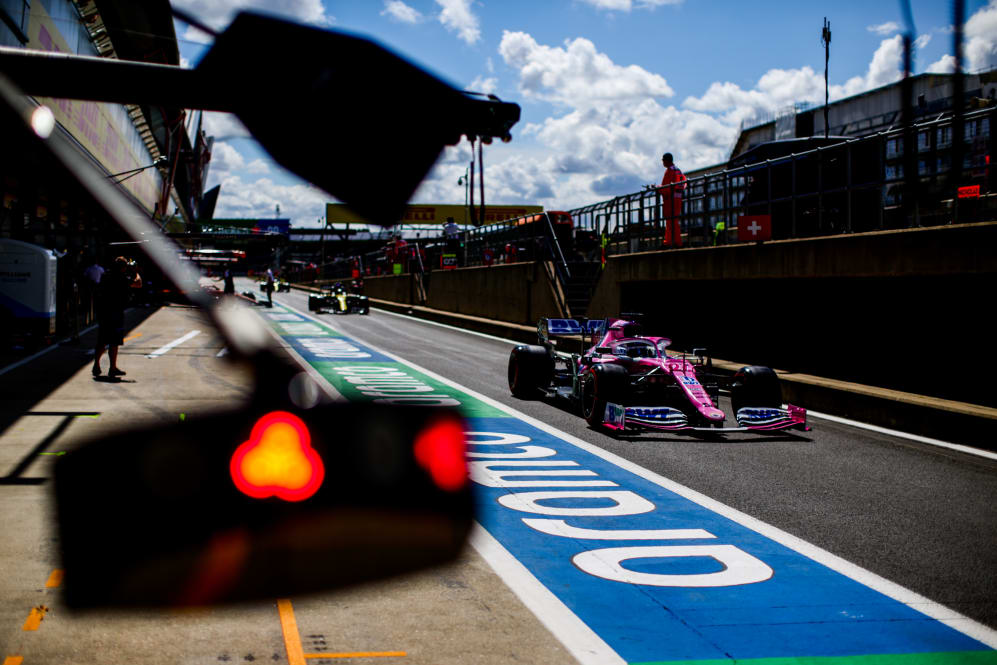 It's unclear whether this aborted attempt will be Hulkenberg's only F1 appearance this year, with Racing Point yet to confirm whether Perez will be cleared to return for next week's 70th Anniversary Grand Prix, also being held at Silverstone. If he can't, Hulkenberg will deputise for him again, Team Principal Otmar Szafnauer said on Friday.
And the German lamented his lack of running today, should he be called into action again next week.
"If there is a next weekend, today would have been important to get more experience to understand and learn more about the car, especially in the race conditions. It's a loss on that side but I guess it is what it is and I have to see how things go for next weekend."
Follow all the action from the British Grand Prix in our live blog here.