Hulkenberg says 'pace was there straight away' after top four time in practice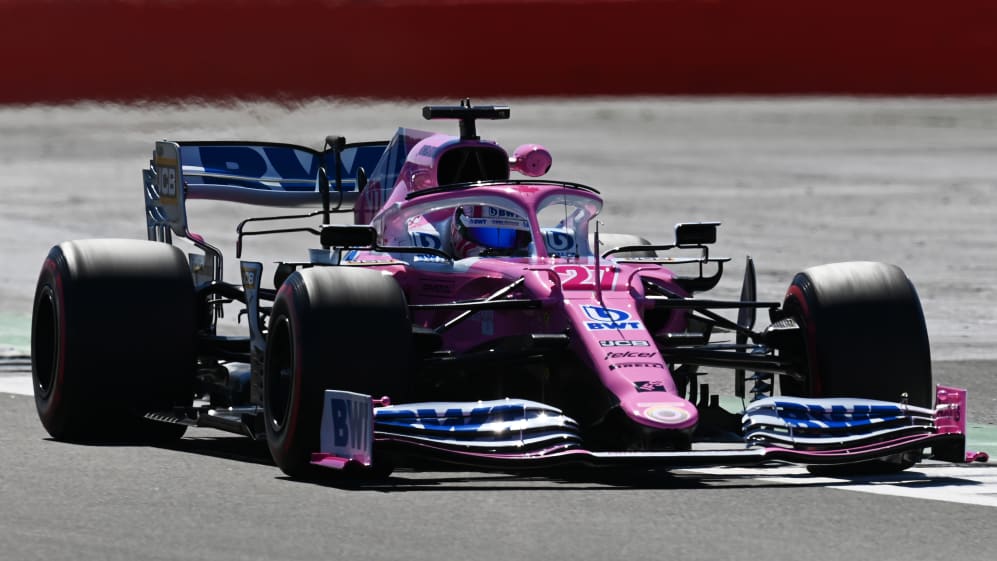 In his second weekend standing in for Sergio Perez at Racing Point, Nico Hulkenberg said he feels much more "at home" in the RP20 as he finished fourth in FP1 then sixth in FP2 for the 70th Anniversary Grand Prix at Silverstone.
The ex-Force India and Renault driver replaced Sergio Perez, who tested positive for Covid-19, for last week's British Grand Prix – but couldn't start the race due to an engine issue. Now in his second race as the Mexican's substitute, Hulkenberg was feeling confident after Friday's running.
READ MORE: Mercedes have 'zero worry' over involvement in Racing Point case, says Wolff
"I felt good and I think the pace was there straight away," he said, before adding that he made a couple of mistakes on the softer tyre. "Just on the option [soft] tyre today the lap wasn't that clean. Especially on the last corner I lost a bit of time but [I'm] pretty happy and confident in the car. I have to say I'm quite pleased with that and we can definitely build on that," he added.
Having revealed on Thursday he was actively in talks about a full time return to F1 in 2021, Hulkenberg added that his second weekend for Racing Point was "much better" – which was no doubt a relief, considering the neck pains he faced last weekend after returning to an F1 cockpit for the first time after an eight-month absence.
"Yeah it was much better, obviously much more familiar with the whole situation in the car; we know what to expect. And I felt much more at home straight away. Physically much better, so all in all, [it was a] much more rounded and expected Friday, let's say."
"We've used the last couple of days to prepare as much and as well as we can. I've been in the simulator twice and that certainly can help, and also, we tried a couple of things with the car, with the set-up, and I think that cleared up some of the questions we had.
READ MORE: FIA to amend 2021 regulations to prevent car copying, following Racing Point case
"That was confirmed today and the programme today we went through quite easily and cleanly, so it was all good," concluded Hulkenberg.
The German only learned he would definitely be driving this weekend on Friday morning, as the team were hoping Perez could return, before another positive Covid-19 test for the Mexcian put paid to that plan.
And it wasn't the only bad news of the day for Racing Point as the stewards later announced Renault's protest against their brake ducts had been upheld, meaning a 15 point deduction and €400,000 fine for the Silverstone outfit.