'I felt so sorry for Vettel at Canada '19' – Emanuele Pirro on the inner conflicts of an F1 driver steward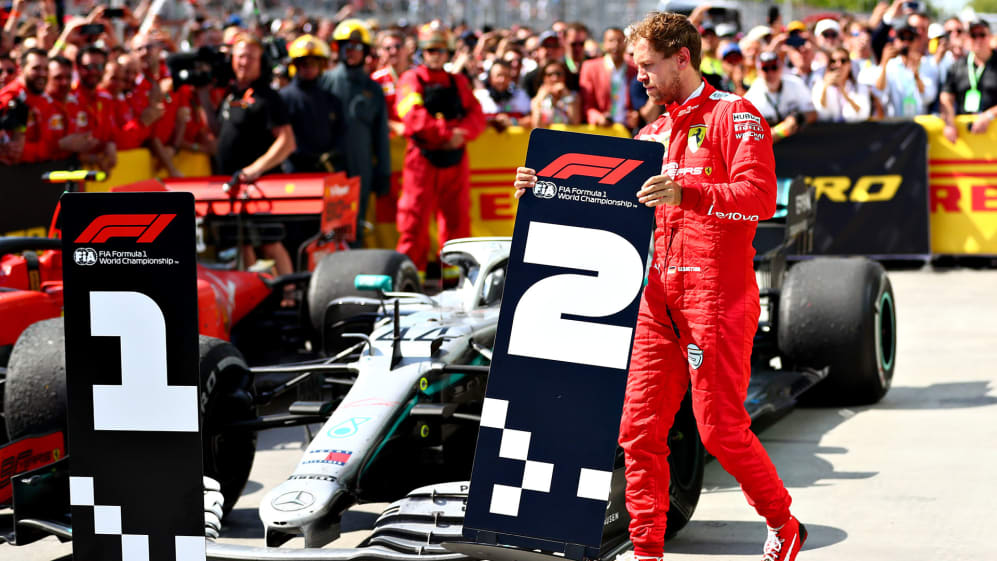 Being a driver steward in Formula 1 is a thankless task really. Get a call right, and no one bats an eyelid. Get a call wrong, and you're the Devil. But as former F1 racer Emanuele Pirro has revealed, race stewards are often forced to make decisions that would leave their inner F1 fan throwing things at the television.
Pirro was at the heart of the controversy at the 2019 Canadian Grand Prix when, as one of the stewards, it was up to him and his colleagues to hand race leader Sebastian Vettel a five-second time penalty that effectively gifted the victory to Lewis Hamilton. But according to Pirro, it was a decision that left him conflicted at the time.
LISTEN: Formula 1's most beautiful car discussed on this week's F1 Nation
"My sense of straightforwardness and honesty goes beyond the people I like and don't like," said Pirro, speaking on our podcast F1 Nation, "and this is helping me also to operate as a steward. Because I have sympathies, for instance, when we go back to Canada when we had to penalise Sebastian Vettel for what he did, five seconds: I wanted him to win so badly, because I felt so sorry for him, and I felt he deserved it. But my sense of responsibility is stronger than that."
That race loss appeared to lead to a difficult run of form for Vettel, while the German was subsequently dropped by Ferrari before racing in 2020 had even got underway. And although ahead of the 2020 Portuguese Grand Prix, Vettel has scored just 17 points to team mate Charles Leclerc's 63, Pirro was confident that a switch to new environs – with Vettel set to partner Lance Stroll at Aston Martin next year – could be enough to allow the four-time champion to return to his very best.
PODCAST: Listen to Sebastian Vettel reflect on his career and life outside F1 on Beyond The Grid
"I believe when you get involved in a [difficult] situation… you lose the ability to perform at the level you can perform," said Pirro. "When you see, for instance, Sebastian Vettel who is really one of the greatest, and has done amazing races. He has won at least two of his championships at the last round, where the pressure was at its highest and recently, what he did doesn't belong in his repertoire of what he can do. So to me, this is a sign of not really feeling comfortable.
"In any other sport, football, skiing, tennis, you can go through a period of not such good form, you don't play very well, but people do not doubt about your ability, people do not think, 'Oh, what you have achieved so far was thanks to good machinery.' They just think, 'Okay, you're not going through a good period, let's wait until you find good form again.' It's impossible to have a sportsman who is at the top all the time.
READ MORE: Ferrari prep Portimao upgrades as Binotto says development is 'going in the right direction'
"Sometimes a driver looks very self-confident, he looks like his shoulders are broad, but in fact they aren't, and often I've seen in many situations that it would be enough to put yourself or somebody else back in a comfort zone to [get them doing] the best he can do… But the magic thing, and the good thing, is that always when things change, you find again the ability to do what you can do, because you haven't forgotten."
Listen to Emanuele Pirro on the travails of being an F1 steward on F1 Nation in the player above, or via Apple Podcasts, Spotify, or your favourite podcasting platform.