'I had confidence, it was just not translating into lap time' – Ricciardo frustrated by poor practice pace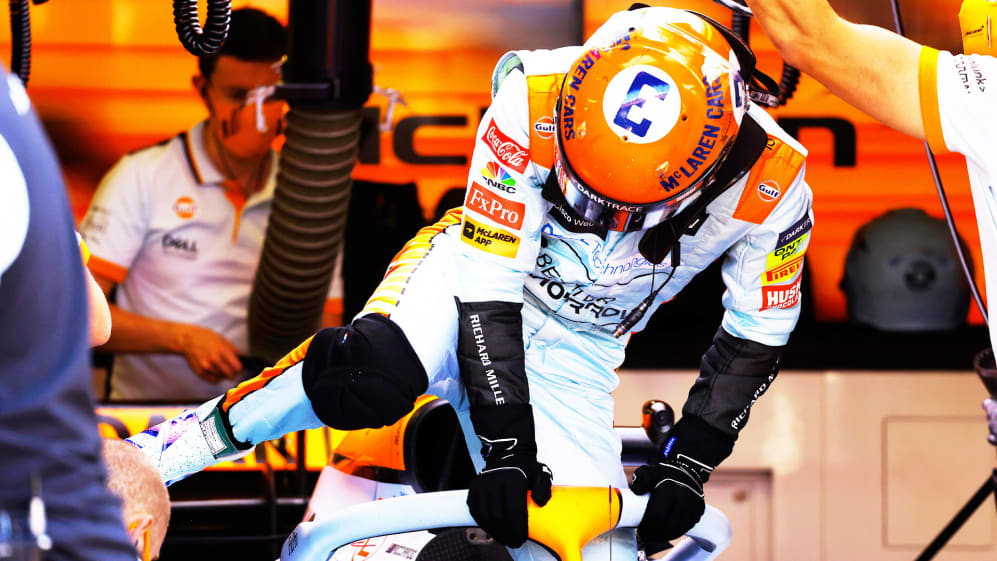 Hot on the heels of his best race with McLaren so far at the Spanish Grand Prix, and at a Monaco track he adores, Daniel Ricciardo was expected to go well around the streets of Monte Carlo. But after finishing both Thursday practice sessions for the Monaco Grand Prix in a lowly P15, Ricciardo couldn't hide his frustration at failing to extract more lap time from his McLaren MCL35M.
Winner here in 2018 and a two-time Monaco pole-sitter, Ricciardo finished the qualifying simulations in Free Practice 2 a full 1.573s off the leading pace of Ferrari's Charles Leclerc, and faster only than the Haas and Williams cars and Yuki Tsunoda's stricken AlphaTauri – a fact that was made worse, said Ricciardo, by how comfortable he'd felt behind the wheel of his McLaren.
Norris tips former team mate Sainz for potential Monaco win as Ferrari top Thursday practice
"I feel like I had confidence, it was just not translating into lap time," said Ricciardo, who finished P6 last time out in Spain. "And honestly, from behind the wheel, that's quite frustrating because I'd cross the line and be like, 'Yeah, that was probably a decent lap' and they were like, you're P12 or P15 or even at one stage P17.
"So it's frustrating because it's a long way off and there's a lot of time to find. Luckily we've got [Friday] off, but right now it's like trying to figure out where all the time is."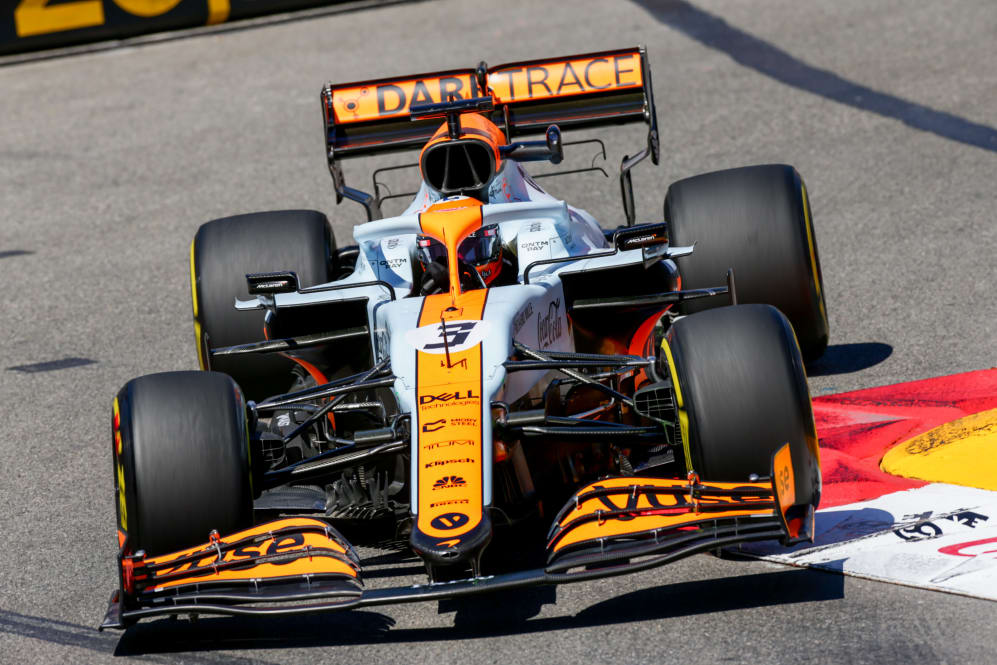 Presumably adding to Ricciardo's frustrations was the performance of team mate Lando Norris, who spent the whole day running in the top seven. But with Norris – with a new contract extension in his pocket this weekend – having been driving McLarens since 2019, Ricciardo revealed his struggles behind the wheel as he continued to get up to speed with his new car.
GALLERY: Ricciardo, Latifi, Leclerc and more sport special helmets for the Monaco Grand Prix
"It's probably more on entries [to corners] and more on car and the balance," said Ricciardo, who's sporting a retro McLaren helmet this weekend to go with the team's special Gulf livery. "I won't lie, it is very sensitive, and that's probably been the frustrating thing; it feels like it does require a certain style to drive it, and if you don't do that and get it right, it just, like today, isn't fast. So it's a little bit… just still trying to get my head around it.
"The second sector was my weakest one and that's kind of Turn 5, 6 [Mirabeau and the hairpin] all the low-speed really," added Ricciardo. "So it's, I would say, a bit surprising why I'm losing so much there. But I'll get into the data, have a look. Like I said, the good thing is tomorrow's a day off… So a bit of homework, punch a few bags then come out again on Saturday!"