'I surprised myself' says Perez of front row start at Imola, as he targets Red Bull 1-2 in Portugal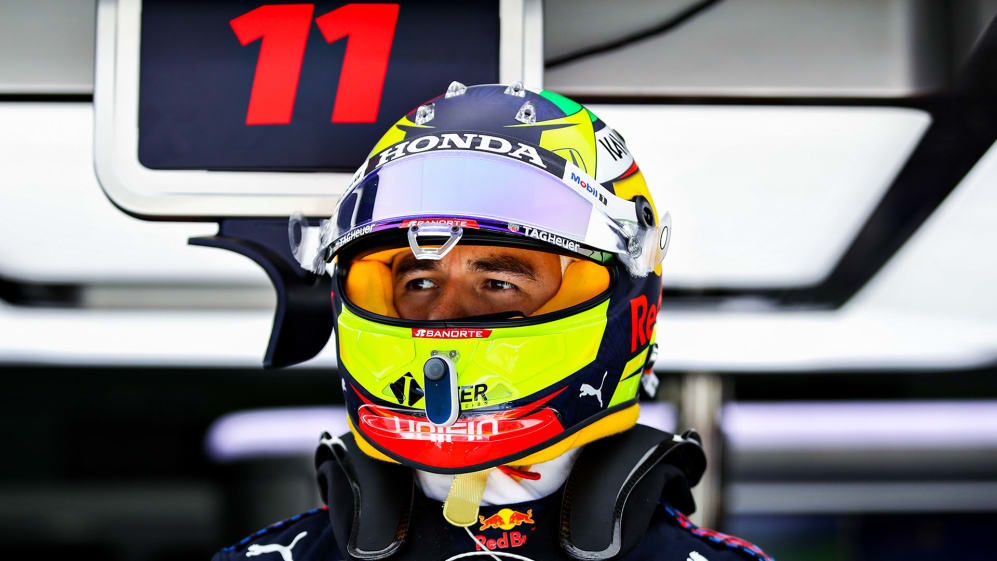 Sergio Perez has revealed his shock at his front row start at the Emilia Romagna Grand Prix, admitting that he hadn't expected to be producing those kind of performances in only the second race weekend of his Red Bull career.
Perez has been open about the challenges of getting up to speed with the Red Bull RB16B, but impressed the paddock by taking P2 at Imola, just 0.035s adrift of Lewis Hamilton's pole time, and 0.057s ahead of team mate Max Verstappen – the Dutchman having run wide at Tamburello on his final Q3 lap.
READ MORE: Everything you need to know about F1's new Sprint Qualifying format – including how it works
And Perez admitted that even he had been "surprised" by his qualifying performance at Imola, which marked his first ever front row start in F1.
"I was very pleased with my progression after qualifying on the front row at Imola," said Perez ahead of the Portuguese Grand Prix. "I think I even surprised myself to be that quick in only my second race weekend at Red Bull, and to be able to extract the maximum from the car in such a short amount of time.
"Looking back at it, I think being able to adapt to such a different car and driving style definitely gives me a big confidence boost and it showed me I can adapt well. I am starting to understand the car and that was the main positive.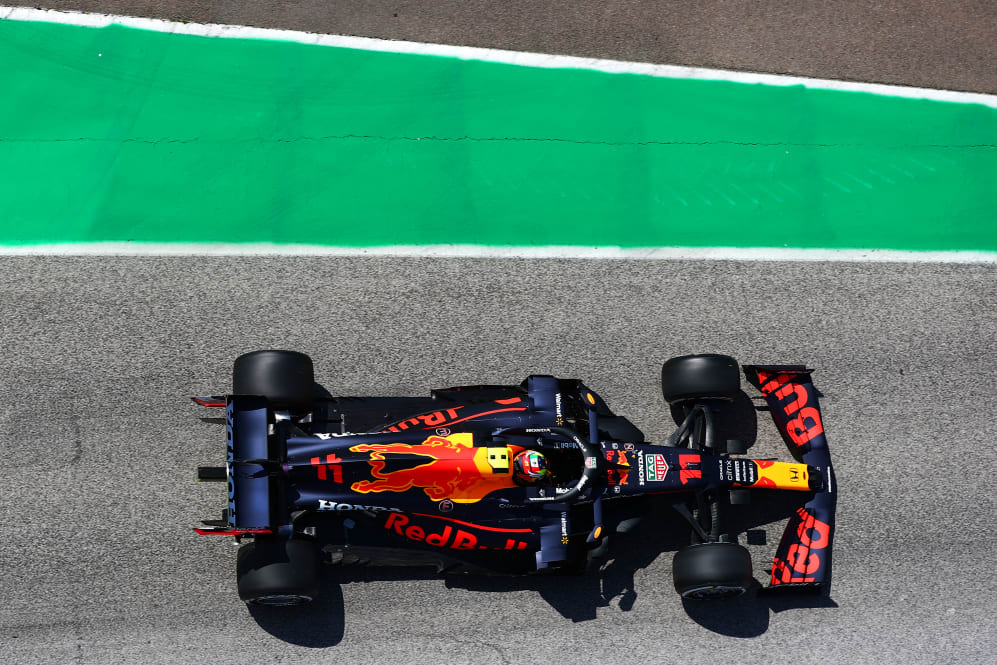 "You can see with everyone that has changed teams this year, it takes time to get up to speed," Perez added. "Everyone is good, everyone is exceptionally fast, it's just a process you need to go through before everything comes to you naturally, and hopefully we can achieve that in the opening races of the season."
While Saturday at Imola might have been triumphant for Perez, Sunday was less so, the Mexican spinning his RB16B into the gravel at the Villeneuve chicane midway through the race, and dropping from P4 to an eventual P12 at the flag.
READ MORE: 'Great races to come from Perez' says Horner after the Mexican slips from front row to 12th in Imola
To Perez's mind, that mistake cost Red Bull a one-two at Imola. But with team mate Verstappen having taken a dominant victory, Perez was hopeful that his team's current strong form would allow them to claim that result in the upcoming Portuguese Grand Prix at Portimao – with Perez yet to finish higher than fifth in his first two races for Red Bull.
"Imola was a missed opportunity as I think we should have finished one-two, but hopefully we can achieve that this weekend," said Perez. "Imola is a pretty tough track to get on top of and maximise, especially if you've recently swapped teams, but in Portugal I hope to be in the mix and get everything out of the car.
WATCH: Relive last year's Portuguese GP when Hamilton broke the all-time F1 wins record
"We know what the car is capable of and the goal is to deliver on its potential. The positive is that the pace is there, we just need to continue building on our form and take another step forwards."