Feature
ICYMI: Ice baths, rock stars and reptiles all feature in the best social media from Singapore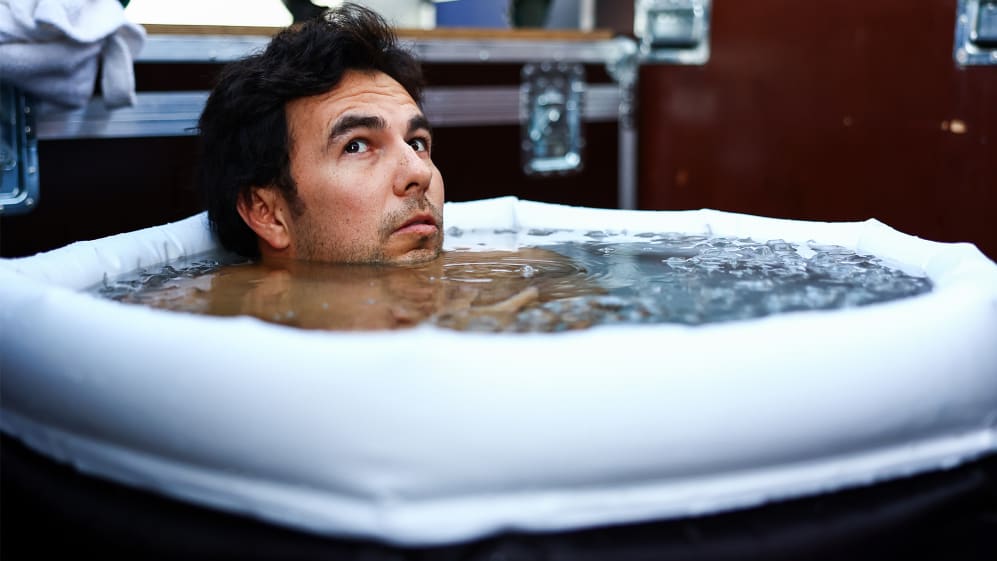 Singapore might have seemed a tense affair, with four drivers pushing each other in the closing stages for the race win as the barriers loomed large, but there was plenty more going on than just the track action. From celebrity sightings to champagne celebrations, here are some of the best bits of social media you might have missed...
The return of Godzilla
Roll the clock back to 2016, and a rather more fresh faced Max Verstappen came face to face with a monster lizard on track, which he aptly dubbed 'Godzilla'. In first practice this year, not one but three lizards made an appearance out there – although Verstappen sounded somewhat disappointed by the size of the one he encountered...
FACTS AND STATS: Red Bull's run finally ended and Lawson takes maiden F1 points
Oops! Error retrieving Twitter post
Oops! Error retrieving Twitter post
Oops! Error retrieving Twitter post
She moves in her own way
Charles Leclerc is a well known pianist, at least within the paddock. But how could he turn down this invitation to duet with The Kooks? Assuming that Leclerc gives his car a woman's name like former Ferrari driver Sebastian Vettel, 'she moves in her own way' could take on a whole new meaning.
Oops! Error retrieving Twitter post
Oops! Error retrieving Twitter post
Wholesome content alert
In the cut throat world of F1, it isn't often that you get a truly feelgood story but when Liam Lawson revealed that his dad had always promised to take him to Singapore for the Grand Prix before the weekend, it seemed one was in the making. His dad had never managed to take Lawson to the race, so Lawson instead flew his family over - and not only did they watch their son race, but they watched him score his first points too.
Oops! Error retrieving Twitter post
Oops! Error retrieving Twitter post
The prankster returned
In Monza, Ferrari team boss Fred Vasseur was playing practical jokes on Carlos Sainz all weekend – and when he got to share the podium with the Spaniard, he didn't need an invitation to make sure Sainz got a through drenching with champagne. As if Sainz wasn't drenched enough in a combination of sweat and sticky stuff, Vasseur upended his bottle down Sainz's overalls for good measure.
Oops! Error retrieving Twitter post
Time to break the ice
Sainz would have needed a serious wash after that podium, and he's not the only one. All weekend long the drivers were jumping out of their cockpits and into a variety of tubs, buckets and containers filled with ice in a bid to cool down.
READ MORE: 'Not the best birthday' says race retiree Ocon, as Gasly comes home P6 after 'intense' Singapore Grand Prix
Some did so with their team mates – friends who bathe together, stay together – while others had different company. Nico Hulkenberg had some on-brand swimming trunks, but as for Lando Norris... Is he getting ready for Halloween?!
Oops! Error retrieving Twitter post
Oops! Error retrieving Twitter post
Oops! Error retrieving Twitter post
Oops! Error retrieving Twitter post