'If Red Bull have a car that can win the championship, I'll make sure we win it,' vows Perez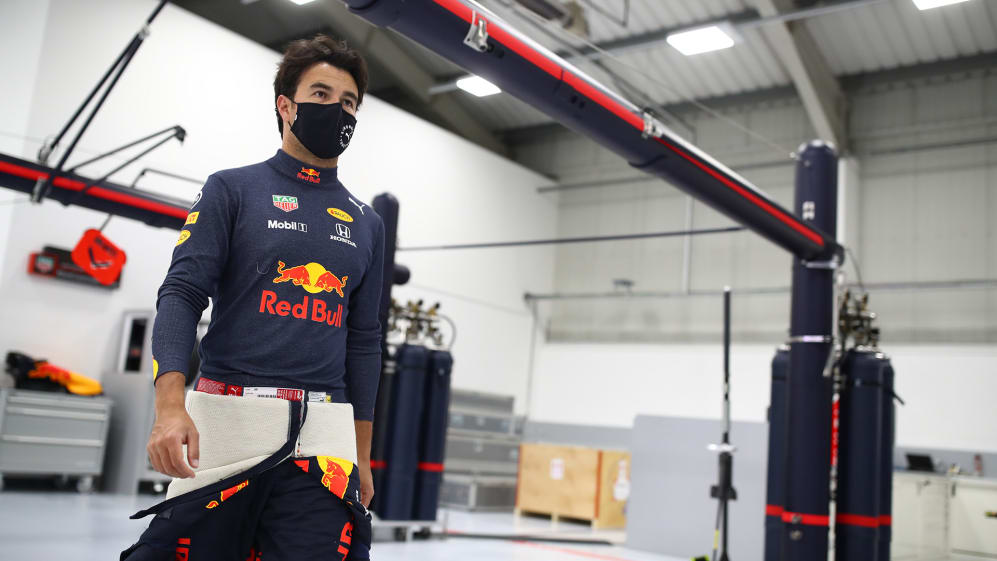 As last season drew to a close, Sergio Perez was without a seat and facing the prospect of dropping out of Formula 1. But now, having been snapped up by Red Bull, he will get his hands on a potentially race-winning car in 2021 – and he has vowed to "overdeliver" once he gets behind the wheel.
A 10-year veteran of Grand Prix racing, Perez had long been pegged as one of the most consistent drivers in the sport, especially after a seven-year spell with Force India/Racing Point. But last year, he finally proved he had what it takes to win as well, claiming his maiden victory in the Sakhir Grand Prix – and the Mexican is determined to make that win just the beginning.
"I am always pushing to the maximum and last year I finally had a car that I could show a bit more and people saw what I am capable of. But now is my big opportunity," Perez said this week.
READ MORE: Perez says he can 'push Red Bull forwards in certain areas' after first visit to factory
"I have to go onto the next step in all aspects and I think I'm ready for it. The only thing I was lacking was the opportunity. Now I have it, it's up to me to make it work.
"I'm going to make sure I overdeliver. If we have a car that can win the championship, I'll make sure we win it. And if not, and we only have a car that's good enough for third I will make sure that we finish second.
"I hope we're going to have a really good season and it's the only way I can repay [owner] Mr Mateschitz, Dr Marko, Christian [Horner], Adrian [Newey] and all the team.
"Nobody before has given me the chance to be in a big team. We're going to hear the Mexican national anthem many times next year I hope!"
READ MORE: How did Perez spend his first week as a Red Bull driver?
The 2021 season will be Perez's first with the Red Bull squad, but it is also Honda's last season as power unit supplier to the team. And the Mexican said he would be working flat-out to help try and win the world championship before the Japanese manufacturer bows out of the sport.
"With Honda, I am so much looking forward to working with all of them, all the engineers. I'm aware of the amount of pushing they're doing for this final season," he said.
"We definitely want all of the Red Bull Family to leave them on top and give them that championship. We will give them everything for it and yeah, let's work and have a great season together."