'I'm very angry with myself' – Albon shoulders blame after crashing out of P6 in Australia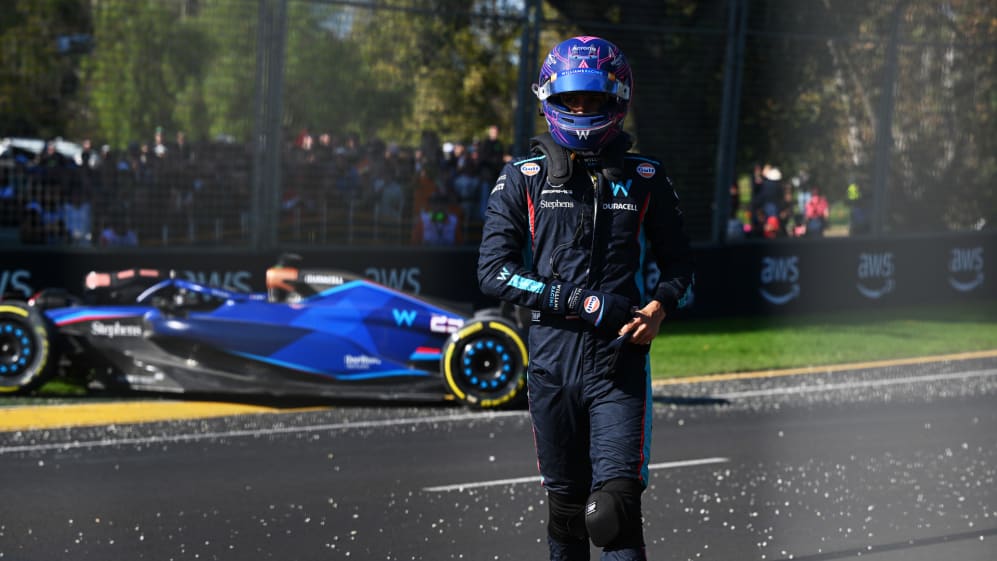 Williams' Alex Albon was running high up and in the points when he crashed out at high speed at Turn 7 of Lap 7 in the 2023 Australian Grand Prix...
The Thai driver took full responsibility for the incident, adding that he was "very angry" with his spin, which led to a red flag, after which Lewis Hamilton took the lead of the race – only for Max Verstappen to pass him later on and eventually win the Australian Grand Prix for the first time in his F1 career.
READ MORE: 'It's the worst start to the season ever' says Ferrari's Leclerc as he laments Lap 1 DNF in Australia
"Yes, it's all fine, all fine," Albon said after walking away from the crash. "More disappointed and sorry for the team than anything else. We had a great car today. I think even in the first few laps of the race we were strong. I was really happy with the car – it was just very unfortunate.
"It's obviously disappointing," he added. "Firstly, it's my mistake and apologies to the team… and especially when there are opportunities to score points today [when] there are a few cars out of place, out of sequence, and that's when we need to do well. Everything was lining up until my mistake. Obviously, very angry with myself…"
Albon added: "It's one of [those] things which clearly, looking at the results today and seeing where everyone's at, there was a good chance for points, so we need to score points when we can."
The 27-year-old explained that his spin may have been triggered by a mistake earlier in the lap at Turn 5, where he said he ran wide and overheated his tyres.
READ MORE: 'It's just such a shame' says Mercedes' Russell after retiring with power unit issue in Australia
"When I lost the car, I actually was going through there slower than the lap before but I went a little bit wider in Turn 5, went on the exit kerb, didn't think too much of it, to be honest, but I mean, looking at the data briefly, it spiked tyre temp by a little bit and with these tyres, with the Pirellis, we get punished if we slide, so I think that's the cause."
The Williams driver endured his second-straight retirement after scoring a point in the opening race of the season, while team mate Logan Sargeant spun out in a chaotic late restart at Albert Park.