Feature
IN-DEPTH: Brave new world – how the F1 car evolved into 2022's beast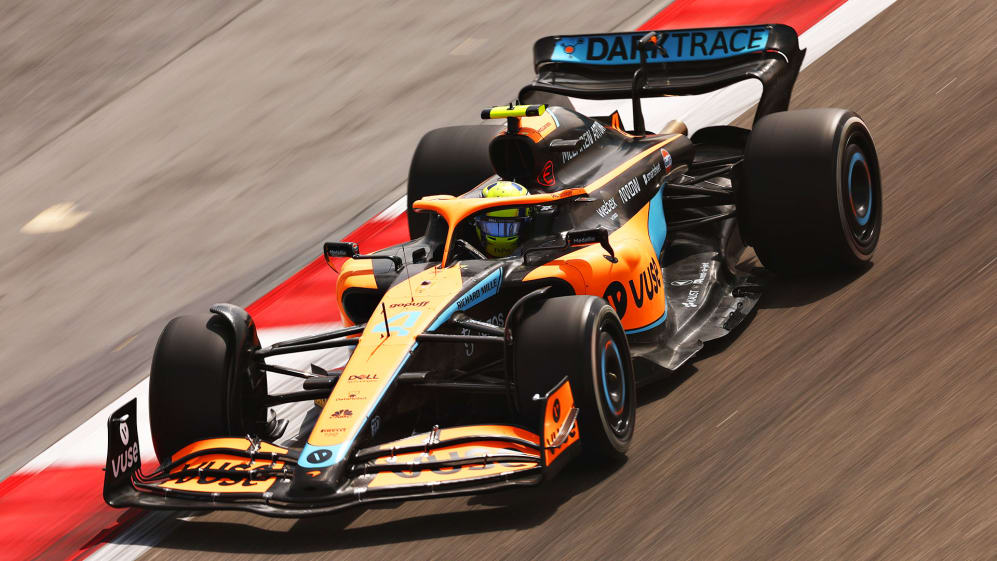 The cars that hit the track in Barcelona and Bahrain looked very different to the ones that crossed the finish line at the 2021 Formula 1 season in Abu Dhabi. This is why…
At around this time every year, Formula 1 teams emerge from their winter hibernation, cautiously poking nosecones out from their garages to sniff the frigid February air of Montmelo. The photographers who have been waiting for this moment eagerly snap off a sequence of shots which soon appear in magazines and websites, highlighting this year's raft of technical alternations.
Without fail, these will be proclaimed as 'gamechanging' and 'revolutionary', and sometimes that might even be true… but not always.
READ MORE: How all 10 teams fared in Bahrain's Official Pre-Season Test
For the most part, F1 is a sport of evolution, rather than revolution, with an annual nip and tuck to improve safety, cut costs or seal loopholes. For all the visual impact of the halo, a wider track or a reduced floor, their impact on the competitive position is limited; an engineering challenge certainly, but nothing to knock the world off its axis.
Genuine change is rare – but when it comes, it tends to be epoch-defining, marking the end of an era or the start of a dynasty. In that context, the changes wrought at the start of 2022 are immense: quite possibly the most ambitious transformation in the history of the sport, certainly the biggest in the last four decades. It's a new era of F1. Vive la revolution!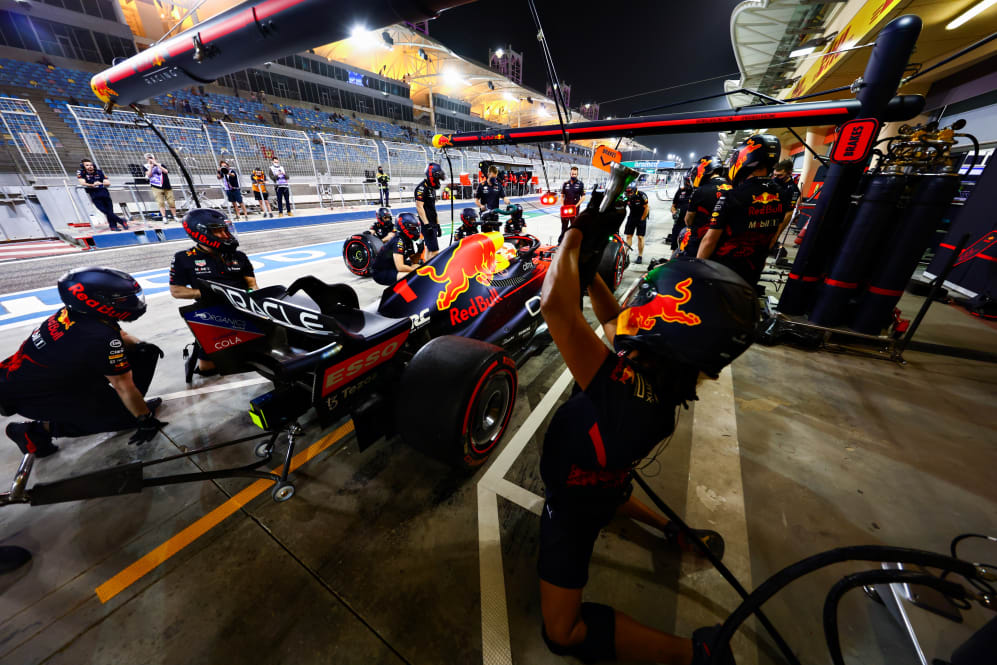 1. Starting over
Very little – perhaps nothing at all – of these cars has been carried over from 2021. It is, as they say in the trade, a clean sheet of paper. Several changes are immediately obvious. The long-standing 13-inch rims have given way to 18-inch rims with low-profile tyres. Wheel fairings have returned, accompanied by a new winglet mounted above the wheel.
Bargeboards and deflector, usually mounted in front of the sidepods and/or attached at the front of the floor have disappeared, making for markedly smoother lines – though few people are looking at that area of the car, having been hypnotised by the new, moulded shapes of the front and rear wings. The front wing is fascinating: it's demonstrably simpler than its predecessor – but what it lacks in intricacy, it makes up for in size: it's a monster.
READ MORE: 7 key rule changes for the 2022 season
But not everything new is visible. For the first time since ground effect was banned going into 1983, teams are allowed to have a floor with a shaped underside. Whether or not this can be considered a 'ground effect' car is a subject garnering considerable discussion in darkened corners of the internet: while the new rules don't allow for the sealed floors of a classic Lotus 79 or Williams FW07, they certainly make more use of ground effect than their flat-floored predecessors.
There's a vast (by recent standards) diffuser at the rear, packaged around a redesigned gearbox casing. Suspension has been simplified with inertial dampers banned, while crash tests have been made more stringent across the board, demanding teams beef-up their front and rear crash structures, side-impact protection and halo mountings.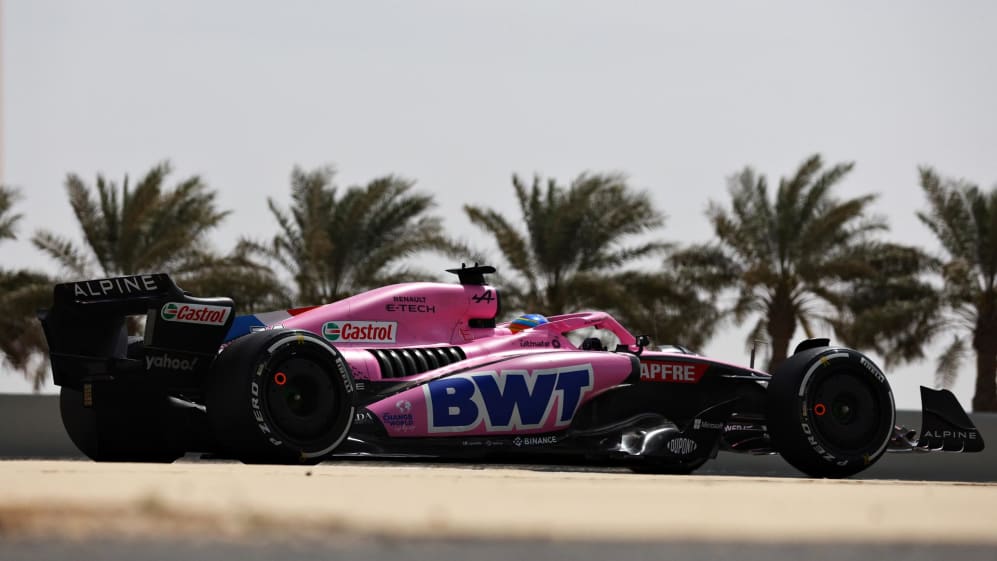 2. What's going on?
The latter changes require little explanation: F1 is always increasing safety standards and, if this year's demands are a little more onerous than most, they come off the back of several detailed investigations into a series of high-energy crashes. The other measures are designed to promote better racing and a better racing environment.
There are two complementary but separate goals at work behind the new regulations. By starting afresh with cars of lower complexity, there is an expectation the performance gap between front-runners and backmarkers can be greatly reduced. Then, by shaping the aerodynamic surfaces of the car to better control the wake of disturbed (dirty) air behind it, cars will be able to follow each other more closely and, it is to be hoped, race each other harder for longer.
TECH TUESDAY: Why new floors should help enhance F1's wheel-to-wheel action in 2022
Pat Symonds, Chief Technical Officer at Formula 1 and one of the architects of the new regulations, is keen that this not be regarded as an attempt to fix a problem. "F1 has been successful for a long while and so we aren't trying to fix something that was broken, we're trying to improve something that's good.
"We started this project in 2017, looked at a range of things across both sporting and technical regulations, and decided to focus on engineering a solution that would create cars capable of racing closer together, and also bring the grid together.
"There's typically three seconds between the front and back of the grid. We thought halving that gap to 1.5s, while having cars capable of running in close proximity, was likely to give us very interesting racing."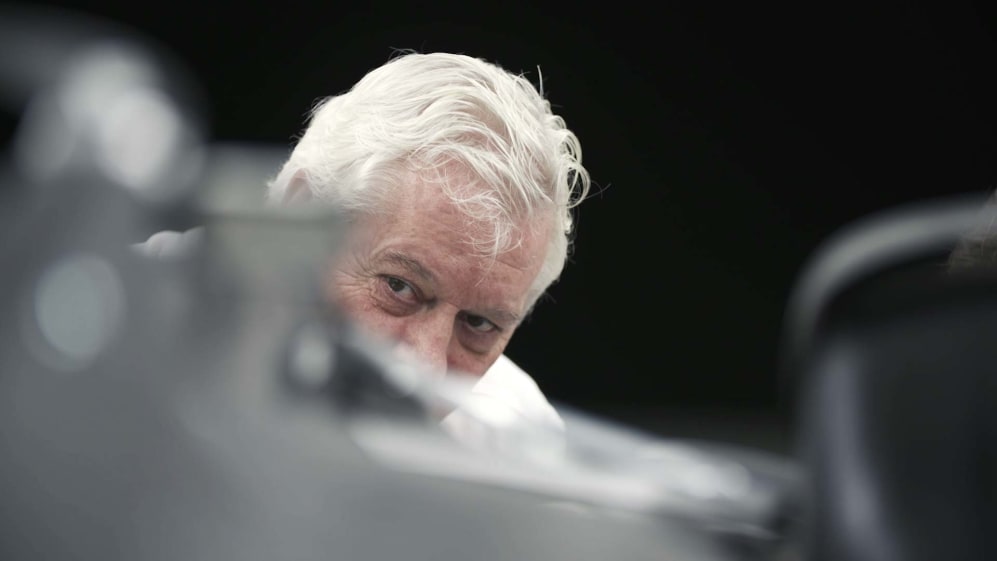 3. Come together
While bringing performance across the field closer together is likely to be a more significant goal over the long term, undoubtedly the prospect of closer racing whets the appetite – but it's not easy to orchestrate.
The issue with the previous generation of F1 cars is that their aerodynamic surfaces function best when running in clean air, but these aerodynamic surfaces, in turn, generate a very turbulent wake, making it difficult – sometimes impossible – to follow closely. The closer a car gets, the more difficult it becomes. At 20m distance, a following car suffers a 35 per cent reduction in downforce; at 10m that reduction increases to 44 per cent.
READ MORE: 'The difference is pretty obvious' – Drivers 'positive' about ability to follow cars under 2022 regulations
This makes it difficult to follow closely through a corner, with the following car sliding around and damaging its tyres. Cars closely matched on performance have traditionally needed to either have a significant tyre advantage or wait for a DRS straight – often both. While these methods have been effective, they tend towards the clinical, rarely producing the long, dramatic battles over a sequence of laps that bring a grandstand to its feet.
F1 drivers have been complaining about the detrimental effect of the wake for as long as cars have had aerodynamic surfaces (in lectures, Symonds often quotes Jochen Rindt talking about the issue in 1970) but the last decade has been particularly difficult.
The growing sophistication of cars has made them more susceptible to a disturbed wake, while the wake itself has become wider and more disturbed. Teams have been keen to 'outwash' their wake, pushing the turbulent air hitting the front wheels out to the side, allowing smoother air to work with the rest of the car.
The new regs, by contrast, prevent this out-washing by removing deflectors, simplifying the front wing and controlling airflow around the front wheels by designing specific furniture for the task.
The narrower wake is then flung higher by the new rear wing, out of the path of the following car. That following car will still encounter disturbed air – there's no way to prevent that – but having less sensitive aerodynamic surfaces and generating more downforce under the car with the shaped floor, will make this matter less, and cars will be able to close the gap.
It's worth noting that the intention isn't necessarily to have more overtaking – there's no desire to see every Grand Prix turn into a slipstreaming demonstration run – the aim is to create a better balance between attack and defence. This is what the fans crave.
READ MORE: Gasly says battle with Hamilton on Day 3 of Bahrain testing shows 2022 cars are 'clearly' more raceable
"We started feeding this with a lot more spectator research – and not just the normal questionnaires," says Symonds. "We had fans wired-up while watching races, measuring their galvanic skin response – rather like a lie detector – to measure their emotional reaction. We also wrote some clever software to monitor the sentiment we'd see on online platforms and relate that to what was happening on track. We started to understand things.
"There's a perception that people want more overtaking – it's been said for as long as I can remember – but the reality is that it isn't overtaking per se that generates excitement: it's the close racing; it's the battle – but the battle is over the moment you have a successful overtake."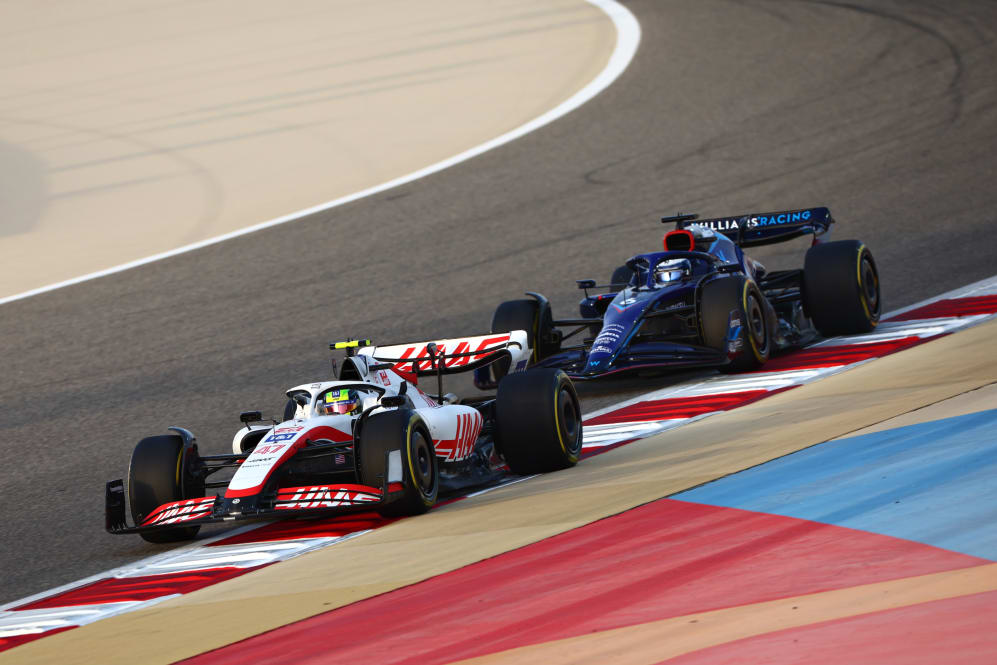 4. Thinking about tomorrow
If any of this sounds familiar it's because this isn't the first time F1 has attempted something like this. The last major aerodynamic reset, in 2009, had similar aims. Using a design developed by a teams-led Overtaking Working Group (OWG), it ushered in Brawn GP's fairytale season and Red Bull Racing's rise to dominance. In terms of promoting more overtaking, however, it was rather less successful. This time should be different.
"This is a big programme, we've put a lot of resource into it, and that just wasn't possible with the previous attempts," says Symonds. "I was involved in the OWG, and one of the things we learned from that exercise is that a thousand intensely competitive aerodynamicists see the regs in a slightly different way to you!
ANALYSIS: A first look at Mercedes' astonishing new update for the Official Pre-Season Test
"This time, we created characteristics we think will be beneficial, then attempted to find ways to exploit it, by adding performance. So far, it hasn't done anything destructive. Of course, we're a small group and when these huge teams get hold of it, they'll do things. I'm sure what they produce won't be quite the same as the baseline we issued – but I'm confident we'll have a good product."
The pragmatic nature of F1 ensures the spirit of the rules is always underlined by the letter of the law – but 2022's regulations come wielding a big stick in the form of a far tighter regulation than ever before, with more prescribed geometry and also a compliance switch from the old geometric 'legality boxes' to much tighter volumes specified in CAD. It means there's far less scope for teams to circumvent the regulations – which is a notion that has both admirers and detractors.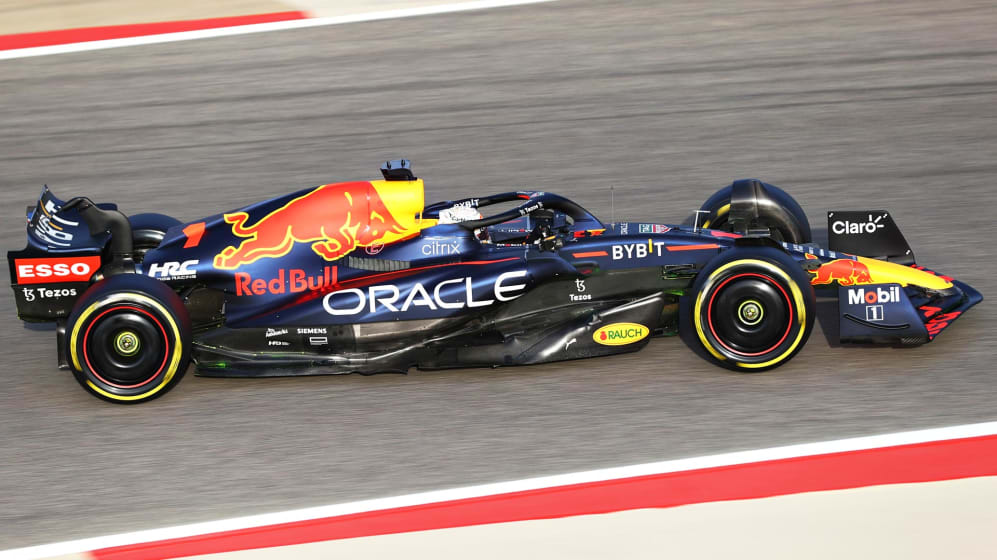 Nikolas Tombazis, FIA Single-Seater Technical Director, another architect of the new rules, argues it's a necessary step and doesn't prevent teams having that moment of inspiration. "The regulations are more restrictive, and that is important," he says, "but where the OWG rules failed in 2009 was that the rules were written to encourage the sort of racing we wanted to see but a much faster car could be made by ignoring some of those characteristics – to the detriment of close racing.
"We've set out these new objectives and are protecting them in ways that will prevent the teams undermining those objectives – though that term isn't intended to be derogatory. They have their job to do, and that job is to make a faster car and win races – we just needed the range of the optimising window to be reduced.
"Happily for everyone, there are some areas of the car that have quite a lot of sophistication in them, and I would not accept that the rules are so prescriptive that they can't do anything in these sensitive areas. That's not the case. This is still Formula 1."
TECH TUESDAY: How 2022's suspension overhaul could shuffle the competitive order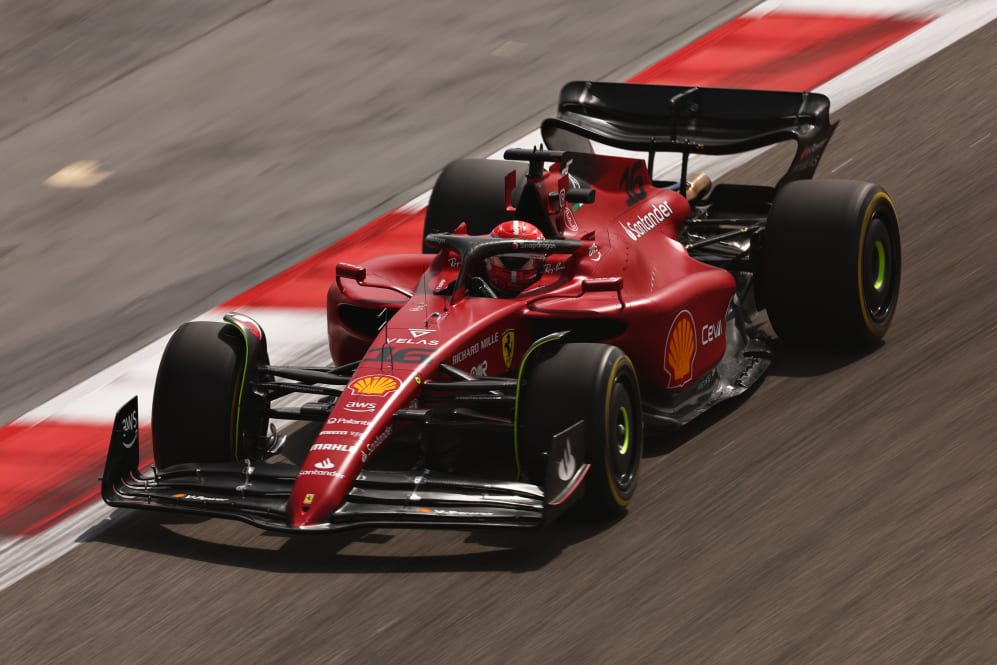 Quite how all of this affects Grands Prix in 2022 can't be judged during winter testing, but there are some assumptions to be made. Better overtaking opportunities, for example, should see a shift in the balance between qualifying and the race.
The majority of races in recent years have had a pronounced quali-bias, with one-lap pace and grid position having apparently more significance than pace across 300km on Sunday. There is potential for this bias to move back in favour of race pace. Not definitively so – part of the allure of F1 is presenting a different set of challenges each weekend – but enough to provide greater variety across the season.
READ MORE: F1 2022 – Our writers give their predictions ahead of what's set to be an epic season
The drivers will also have to work a bit harder with cars that may not be quite so planted. "I think the cars will be a bit harder to drive, which we want to encourage: we want drivers to have to work for it," says Tombazis.
"Teams have learnt a lot in the last 10 years about how to optimise aerodynamics in through-corner conditions, so they have the best driveability characteristics, allowing the driver to extract maximum performance. Some of these characteristics have now been upset, and the cars will have rapidly changing characteristics under certain circumstances. It will require drivers to be a little more alert.
"It's likely fast corners will be a little bit faster and slow corners a little bit slower, and this also will put the emphasis on the driver – but we'll really have to wait and see how this unfolds once the season begins. We don't have a crystal ball – like everyone else, we'll find out in due course."
Quite when we'll know is anyone's guess but it's safe to say we won't have a definitive judgement on whether these new regs have worked in the early races of 2022. It may be the case that they can't be judged in 2022 at all – particularly if some teams get it very wrong – or one team gets it very right – and the field takes a while to coalesce.
READ MORE: Variance in 2022 designs 'fascinating' say team bosses Wolff, Horner and Seidl
In some respects, an excellent and close-fought 2021 campaign, with the World Drivers' Championship going down to the last lap, isn't the perfect backdrop for a new aerodynamic concept. After all, there's an adage about what you shouldn't do if a thing ain't broke.
But these regulations aren't intended to deliver a short-term buzz, they're here for the long haul and to sustain F1 as an exciting and dramatic proposition long into the future. They are revolutionary. They will change the game.
This article is taken from the first ever Official F1 Race Programme Pre-Season special edition. To read the full version of the programme, download the Official F1 Race Programme app or click here to read online.