'It feels like a home Grand Prix' says Sainz before final British GP with McLaren
McLaren's Carlos Sainz says he feels the British Grand Prix is like another home race for him, and joked that this year he gets three 'home' races in a row with the Silverstone double header followed by the Spanish Grand Prix in Barcelona.
While team mate Lando Norris was fielding questions about his second Formula 1 British Grand Prix start, Sainz added that he too felt a huge amount of affinity for Silverstone having raced for McLaren for nearly two full seasons, and made England his home since joining the team.
READ MORE: Norris reveals special British GP helmet designed by 6-year-old fan
"I'm happy to say I'll have three consecutive home Grands Prix, no? England, England, Spain. How many drivers can say that?" he said ahead of this weekend's race. "It's a bit of my home Grand Prix also, I live an hour away from here very near Woking," said the Spaniard, before Norris jokingly asked how fast the Spaniard drives to make the 80-mile journey from Woking to Silverstone in just one hour.
"Quicker than you – but not over the speed limit," replied Sainz with a smile under his papaya-coloured mask. "So it feels a home Grand Prix; [it's] also a home Grand Prix for the team," he continued.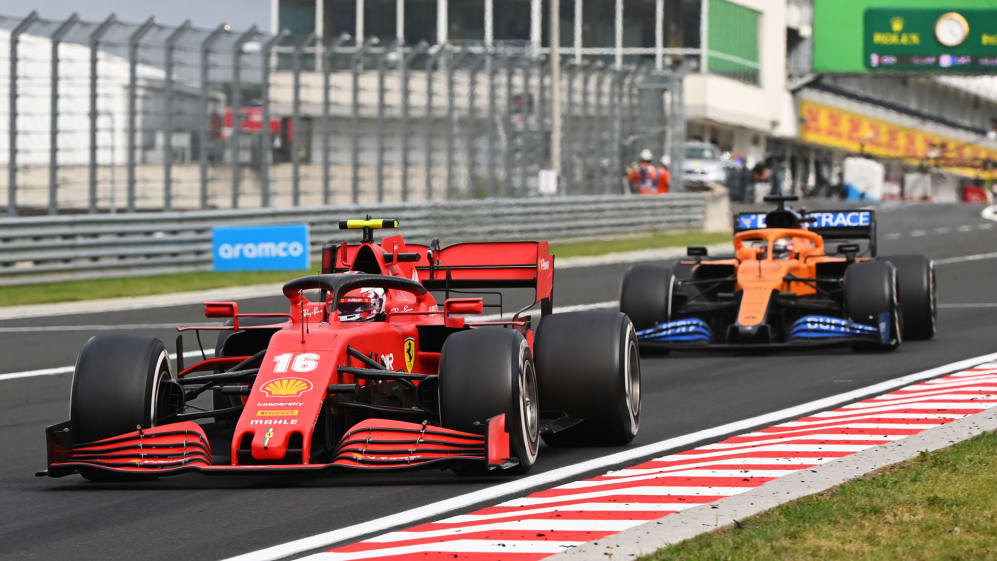 "McLaren, with the history the team has, it's great to be here. [It was] probably one of the Grands Prix I enjoyed the most last year, because of the fans. Being a McLaren driver last year and getting to live that experience here was very, very special so we are definitely going to miss the fans this year a lot."
Now that he's moving to Ferrari in place of Sebastian Vettel in 2021, Sainz says he is now strongly considering a move to Italy to emulate the rewarding experience he's had living close to McLaren's factory south-west of London.
READ MORE: James Key on the 'unique challenge' facing McLaren ahead of Silverstone races
"I've let them [Ferrari] know that my intention is still to live nearby or around the factory like I was with McLaren," said Sainz.
"This is the kind of thing I will need to start sorting out in the near future – about my future plans and where I am planning to live."
"Italy is definitely on the table and it's going to be very, very likely that I live there just because I like the formula that has worked really well for me at McLaren and… especially the first year in the team, contact with the engineers, and the mechanics and my team mate has allowed me to really get engaged very quickly with the team and really build relations very quickly since I moved here," he explained.
With Ferrari's chairman having recently said that the Scuderia are only expecting to get back to winning ways in 2022, Sainz added that he's unfazed about his upcoming move to the Italian squad.
"I'm very calm about it and I just cannot wait to join Ferrari next year, but at the same time cannot wait to finish the season on a high with McLaren. So nothing changes," he concluded.
Add Sainz to your F1 Fantasy team by clicking here, or sign up for a chance to win a signed McLaren F1 cap