'It was like Kimi was on a different track!' – Albon laments poor start as he slumps to P12 finish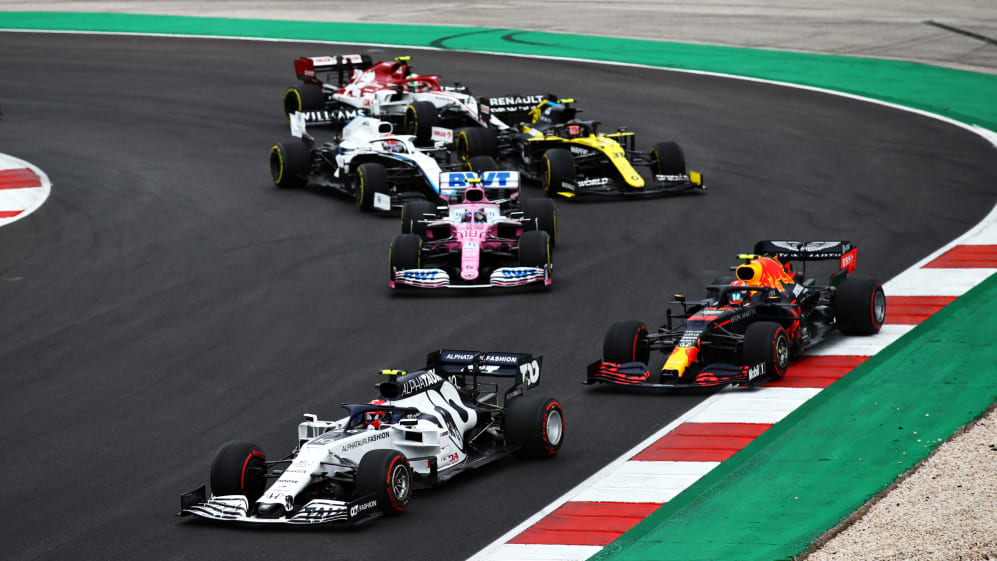 Alex Albon qualified a promising P6 for Sunday's Portuguese Grand Prix, but a miserable start saw him drop to P12 after two laps – and that's where he'd end up finishing, having also been lapped by team mate Max Verstappen.
Like many others on the dirty side of the grid, Albon made a poor getaway in Portimao, with the Red Bull driver then struggling to find any grip at all on the slick track surface on his soft tyres. That was in contrast to the likes of McLaren's Carlos Sainz and Alfa Romeo's Kimi Raikkonen, whose speed on the same rubber left Albon amazed.
READ MORE: Raikkonen 'wondered what the others were doing' during mesmeric start in Portugal
"We didn't have grip at all to start the first lap really – it was all over the place," lamented Albon. "There were some tyres that clearly switched on for some teams – McLaren and Kimi. Kimi was flying – it looked like he was on a different track to all of us.
"It was just really tricky on the first two or three laps and that's where we lost the positions. The car was actually pretty good, but we spent the whole race stuck under the gearbox of another car."
The key problem for Albon, he said, was that the one place he struggled was out of the final corner, and that made overtaking problematic, given Turn 1 proved the only viable place to pass.
"We knew it was going to be hard to overtake here, but I was struggling a lot in the last corner, in Turn 14, so I could never really stay that close to have an opportunity into Turn 1. That was really it. The pace was good but I couldn't really use it. So frustrating…"
READ MORE: Verstappen says Hamilton win record 'pushing me to go until I'm 40'
In a bid to get him back into the race, Red Bull switched the Thai driver to a two-stop strategy, with Albon saying in hindsight "a one-stop would have been better."
It's the second race in a row that Albon has failed to score, and means he has bagged just one point since what he hoped would be a breakthrough podium in Mugello. Team mate Max Verstappen, by contrast, is on a run of three straight podium finishes.
With Red Bull boss Christian Horner saying ahead of the weekend that he wanted two strong races from Albon in Portugal and at Imola in order for the Thai to 'claim' a 2021 race seat with the team, the pressure is now on the 24-year-old to perform in this coming weekend's Emilia Romagna GP.