Podcast
'It's a disaster' – Davide Valsecchi dissects Ferrari's 2020 struggles on F1 Nation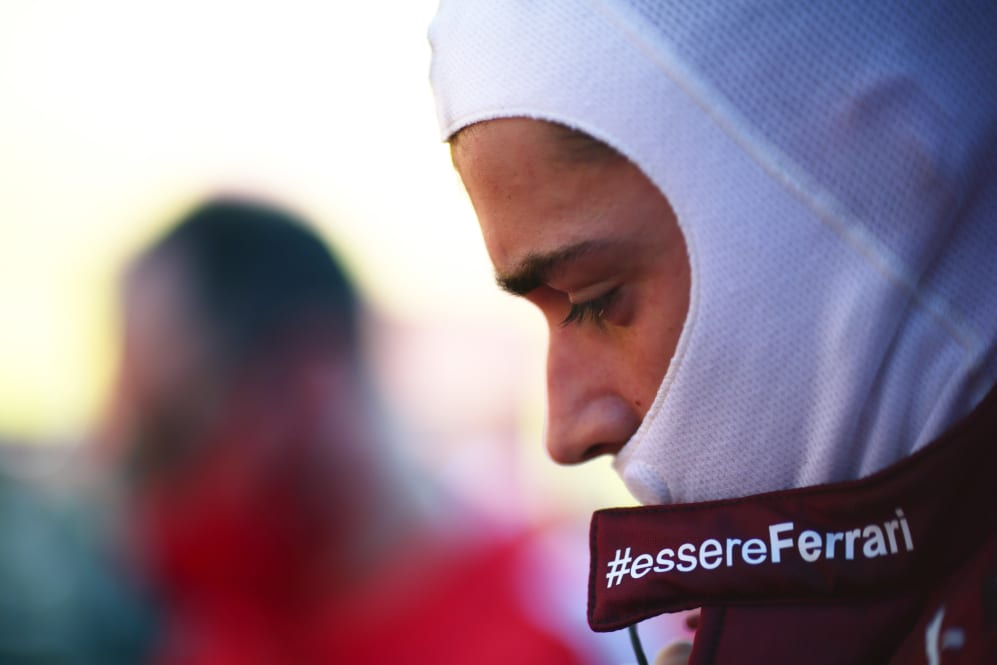 It hurts the hearts of most Formula 1 fans when Ferrari underperform. But to an Italian Formula 1 fan, there's no greater pain. And as F1 pundit and certified Italian Davide Valsecchi explains on this week's F1 Nation podcast, there seem to be no easy solutions to the struggles of F1's most storied team this season.
Ferrari consistently batted away suggestions at 2020 pre-season testing that they were set for a tough year. And yet after nine races so far, the team sit a distant sixth in the constructors' – just 13 points ahead of Italian rivals AlphaTauri, and a whopping 259 behind Mercedes.
"In Italy," Valsecchi tells F1 Nation host Alex Jacques, "everyone is pushing, 'Ferrari, Ferrari, Ferrari!' and the only one that is winning at the moment is AlphaTauri, that is Italian! But Ferrari is not maintaining the level at the moment and I'm a bit disappointed about it.
READ MORE: 'We were just slow' – Leclerc downbeat despite Ferrari's double points finish in their 1000th GP
"For them, it's a disaster, because if you consider that you have one driver that is a four-time world champion [in Sebastian Vettel] that at the moment is not delivering at all, the other one [Charles Leclerc] that is one of the biggest and greatest talents of the last 20 years in Formula 1, and sometimes is just magical but most of the time [this season] is just normal because the car is too slow – it's very disappointing.
"So at the moment, Ferrari's a disaster, the car is not quick enough, plus they have mechanical issues often, so nothing is in the right place at the moment."
MUST-SEE: Mick Schumacher drives his father's F2004 ahead of Ferrari's 1000th GP at Mugello
Barring Charles Leclerc's superb fifth place in qualifying, the team's performance didn't improve in time for the celebration of their 1,000th Grand Prix at Mugello last weekend, where with just 12 runners completing the race, Leclerc and Vettel were classified eighth and 10th, with both drivers beaten on-track by the Alfa Romeo of Kimi Raikkonen, before a penalty demoted the Finn to ninth behind Leclerc.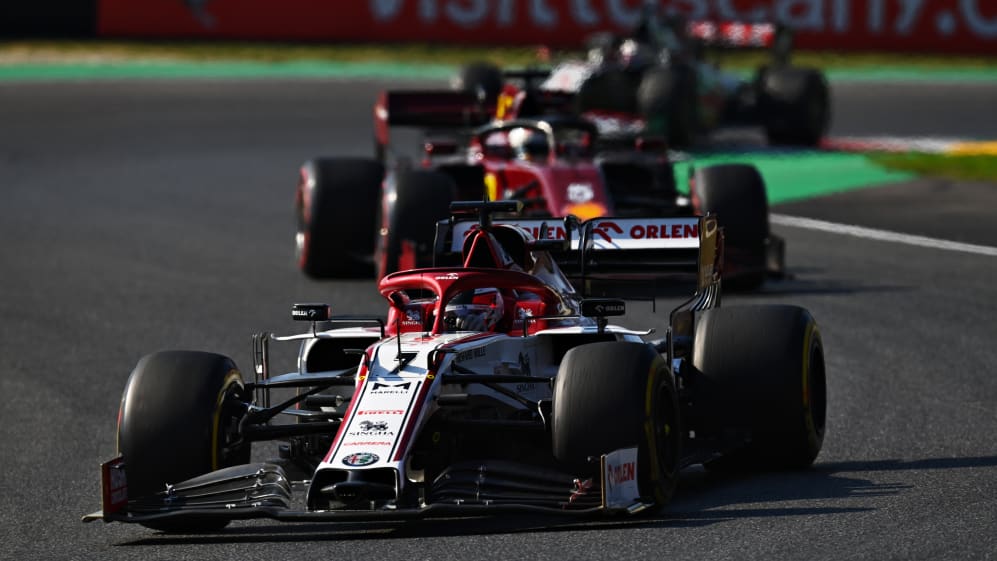 "[After Spa and Monza] Ferrari were saying, 'Now we're going to Mugello, we're very confident,'" says Valsecchi, "so they go to Mugello and the only good things that you do in the racing weekend is the qualification lap of Leclerc, the fifth place.
"The rest was all bad, apart from the start where Leclerc took two positions, and was third after the first lap. But then it was a disaster… they were too slow on the straight, the degradation of Vettel was higher; Leclerc at the beginning, he defended a bit the position – but then he realised, there's no way to race like this.
LONG READ: Music, fashion and family – getting to know the real Charles Leclerc
"[Raikkonen] was able to open the gap to Vettel in the last three laps and gain the five seconds to maintain ninth position – so they were slower than an Alfa Romeo with the same engine… It's not the result that everyone was hoping for, so not a happy time at the moment."
Listen to Davide Valsecchi discussing Ferrari's current plight, as well as Antonio Giovinazzi's uncertain future and why he's been impressed by Mick Schumacher, in this week's episode of F1 Nation in the player above – or via Apple Podcasts, Spotify, or your favourite podcasting platform.